It's Friday, so I'm linking up with Running on Happy and Fairytales and Fitness for the new Friday Five 2.0. The theme this week is "Healthy (or Warm) Foods." I'm back on the road for work and healthy snacks are a saving grace for me. I'm no good when I'm hangry. Trust me on that one! I've been grabbing some of these healthy items at home and on the go.
Five (More) Healthy Snacks I'm Loving Lately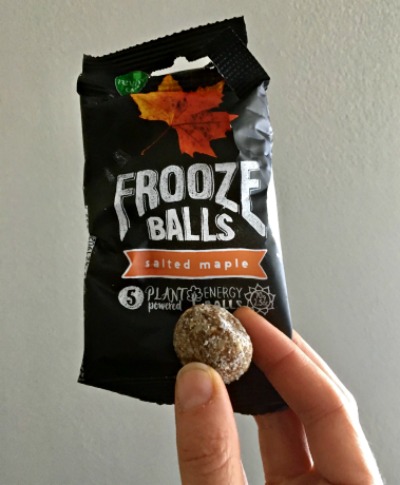 1. Frooze Balls – I saw Frooze Balls on Katie's Instagram. I checked them out and learned that they are New Zealand's top selling healthy snack! These plant-based energy balls are made with clean, raw ingredients. They're gluten-free, non-GMO and have no added sugar. Frooze Balls come in 6 flavors including Dark Forest (Cherry), Salted Maple, Lemon Cheesecake, Mint & Cacao, Fudgetastic and Peanut Butter. These are very tasty. They come in 5 small balls in a package. They're great when you need a little pick me up! Full review and giveaway coming soon!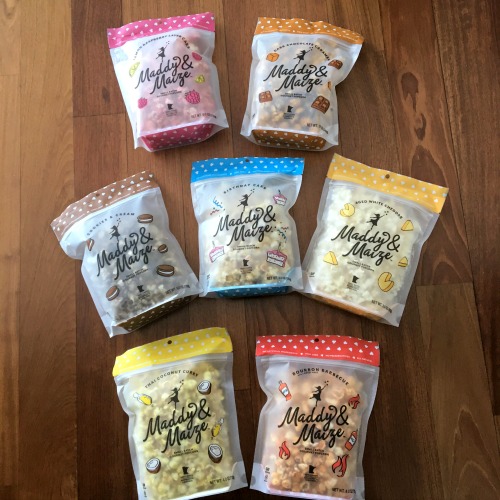 2. Maddy & Maize Popcorn – Maddy & Maize is a small batch gluten-free, gourmet popcorn made with all natural, local high quality ingredients with unique flavor combinations. Their popcorn is made from non-GMO corn kernels and offers organic and vegan options with no artificial ingredients. The nice folks at Maddy & Maize sent me all 7 flavors to try! I'm having trouble picking a favorite. The do sweet AND savory very well. The Husband said this is the "best tasting 'find of yours' I've had yet." That is saying something! Stay tuned for a full review and giveaway.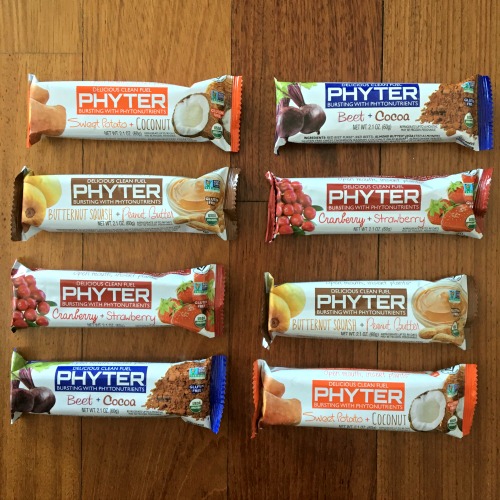 3. Phyter Bars – I met the folks from Phyter Bar at the Good Food Festival a while back. They make "delicious clean fuel bursting with phytonutrients." What does that mean? Phytonutrients from plants help to prevent disease. These bars offer "quick energy" and come in four delicious flavors. They are Beet + Cocoa, Sweet Potato + Coconut, Butternut Squash + Peanut Butter and Cranberry + Strawberry. These bars are cooked but have no preservatives so they come in the refrigerated section. These have fueled a bunch of my weekend runs and shenanigans lately. Stay tuned for a full review and giveaway!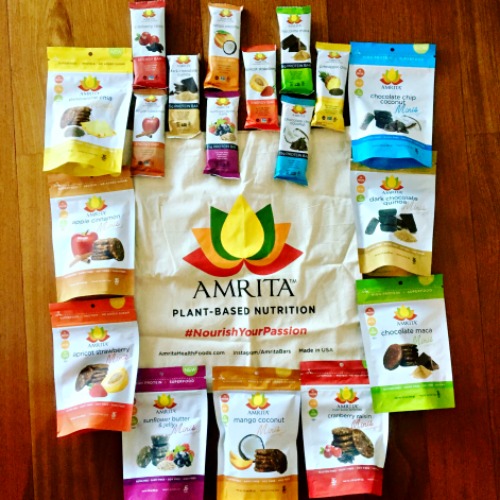 4. Amrita Bars and Minis – I was offered the opportunity to try all nine flavors of Amrita Bars + Minis. These plant based bars and bites are Non-GMO Certified, vegan, raw, gluten-free, dairy and soy free. They're made in USA in small batches with minimal processing and natural ingredients. They come in 9 amazing flavors – so far my favorite is Chocolate Chip Coconut. I'm enjoying trying them all. Stay tuned for a full review and giveaway. 
5. 88 Acres Bars – You may remember 88 Acres from my rave review last year. 88 Acres makes amazing small batch, seed based, nut free bars. They create a grain-free "Seednola" with the edges and extras. They make yummy seed butters, too. They just released two new, delicious flavors – Oats + Cinnamon and Double Chocolate Mocha. These new flavors are SO good! Be on the lookout for these new flavors and all of the 88 Acres products.
What snacks are you loving lately?
Have a great weekend!
PS. Don't miss my great giveaways!
Please note: I received some of these products no cost in exchange for editorial consideration. I was not otherwise compensated for this post. All opinions are my own.