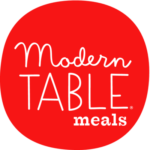 I'm always looking for easy, fast ways to eat healthy. I was offered the opportunity to try the new formulations of Modern Table Meals. They sent me a sampler of all twelve varieties to try. I shared them with my mom friends, too.
Modern Table's pasta is made of lentils, rice and pea protein. They contain all nine essential amino acids for long-lasting energy, good digestion and improved muscle health. The pasta has more protein than your average wheat pasta. (20g of protein versus 7g!)
All Modern Table products are non-GMO and made without artificial colors or preservatives.  They're packed with protein and fiber and are shelf-stable. All meals are ready in 15 minutes or less. They're great for when you're looking for healthy food options but don't have time to prep an entire meal. You can also add fresh or frozen vegetables and meat if you'd like.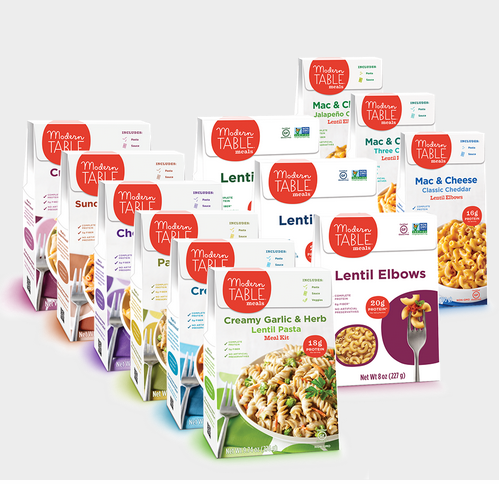 Modern Table sent me a sampler of all 12 products and they'll send one to a lucky reader, too! There are six meal kits (with sauces and veggies), three types of lentil pastas and three Mac & Cheeses.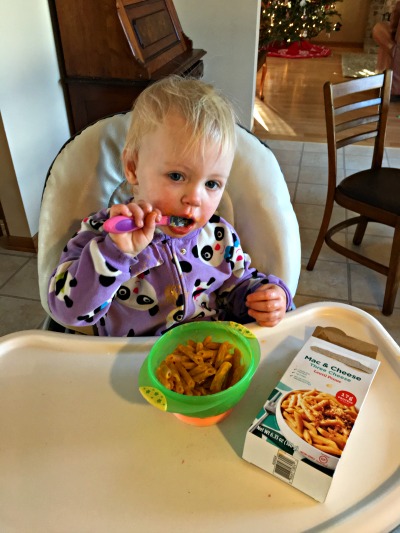 Jen tried the Three Cheese Mac & Cheese with her girls. She reported back that "it's a hit." She loved the extra protein and veggies especially for her older daughter who's a picky eater.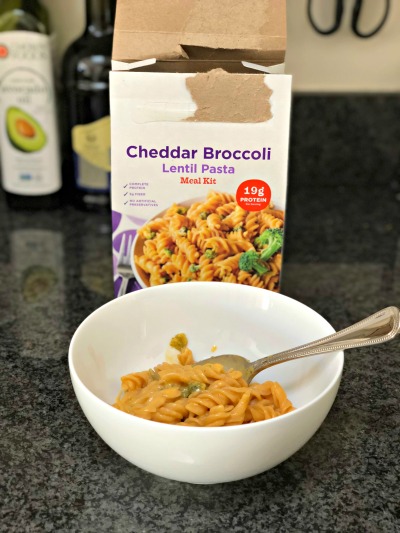 Kristin tried the Cheddar Broccoli Meal Kit. She said, "It was really good. It was satisfying like macaroni and cheese but so much healthier. One box was enough for me, Jason and Lauren to eat for lunch. She gobbled it right up. It's great for kids. I love that it's nut free because she has a nut allergy. The broccoli adds a nice touch but it's not overwhelming. We'll eat this again for sure!"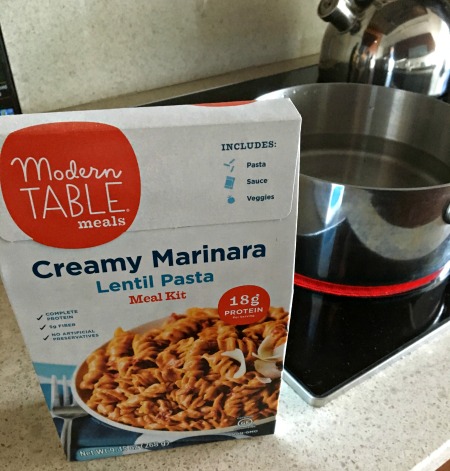 I decided to make the Creamy Marinara Meal Kit for me and The Husband. I added a bag of frozen mixed vegetables, too. I used almond milk instead of regular milk. [Note: the sauces are not dairy free.]
The end product was very tasty. The Husband liked it, too. He ate two servings. I liked the texture of the noodles. They stayed nice and firm unlike some other bean noodles. The sauce was very tasty. The extra protein made the noodles very filling. I normally avoid pasta because I get hungry quickly, but this was very satisfying and kept me full.
You don't have to take our words for it. Modern Table will send a product sampler to one lucky reader. It contains all twelve items that I received. This sampler is valued at $47.99. Want to enter to win? Please use the Rafflecopter below. The contest runs through 1/10. Winners will be selected and notified on 1/11. Winner must be 18 years of age or older, a US resident (or have a US postal intermediary) and the contest is void where prohibited.
In the mean time, you can get Modern Table Meals online or on Amazon (prime eligible). You can also keep up with Modern Table on Twitter, Facebook and Instagram.
Please note: I was provided samples in exchange for a honest review. I was not otherwise compensated for this post. All opinions are my own. This post contains an affiliate link for Amazon. If you use this link, I will receive a small commission.