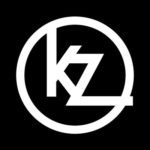 Headphones are a must have accessory for me. I love to listen to books and podcasts while I walk, run and travel. I'm also on the phone and teleconferences a lot. I was offered the opportunity to check out some Wireless Bluetooth "On-Ear" Headphones from Krankz Audio. I haven't tried this size or style before so I was excited to check them out.
Krankz Audio is a premium lifestyle brand. Their high quality stereo headphones are "designed for those with an active lifestyle." They say, "what you hear is music the way the producer meant it to be heard."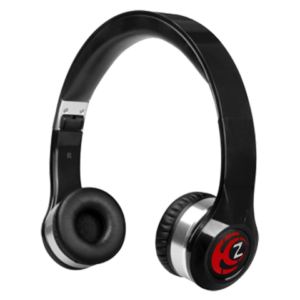 The On-Ear Headphones have an innovative design. They fold into a snug pouch that fits in your luggage. They have a built-in microphone and automatic call notification. They also have a high efficiency rechargeable battery that delivers over 36 hours of battery life. To recharge, you just plug them into any computer USB port or USB power source.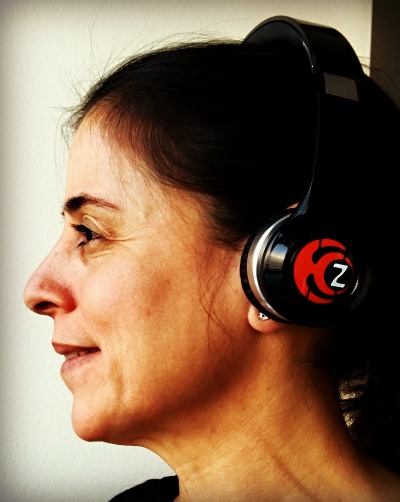 I've never tried larger headphones like these. I usually use earbuds. I was excited to try these because I've noticed that my ears get irritated on long flights from ear buds. It was easy to pair the Krankz with my phone (an iPhone 6S). The headphones are very comfortable and the sound quality is great. I didn't try these for running or exercise, but I've seen people with them at the gym and on the path.
Since I take a lot of conference calls on the road, I tested the microphone with The Husband. He said he could hear me clearly but I sounded like I was on speaker. We did the test again when he came home so I could hear him talking on the microphone. It sounded a bit far but he was clear and easy to understand.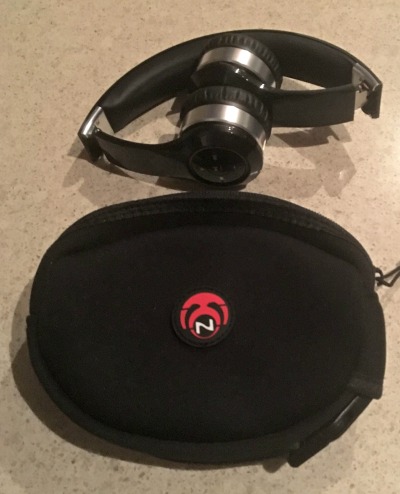 The headphones fold up and come with a nice storage pouch. I'm definitely going to travel with these headphones. I think they'll be more comfortable than earbuds and will block some of the noise, too.
Krankz Audio headphones are on sale for $99.99 online. You can keep up with Krankz on Twitter, Facebook and Instagram.
Please note: I was offered Krankz Audio headphones at no cost in exchange for editorial consideration. I was not otherwise compensated for this post. All opinions are my own.