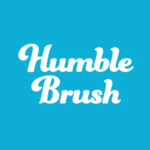 I love innovative, environmentally conscious products and companies that give back. The Humble Co. fits the bill all the way. They make biodegradable bamboo toothbrushes. For every toothbrush sold, they provide toothbrushes or oral care to children in need. It's a win-win!
I found Humble Co.'s Humble Brush in a Vegan Cuts box. Since then, I learned that Humble Co. is a Swedish company that was founded by a dentist. They "create products that are good for you and kind to our planet." For every toothbrush sold, a child in need receives a toothbrush or alternative oral care.
Humble Co. is "a bulldog in the fight against the plastic toothbrushes." They cite a statistic that is pretty alarming. The world consumes more than 3.6 billion plastic toothbrushes every year – most of which end up in landfills and oceans! Humble Brush is a great alternative to regular plastic toothbrushes. They ask, "why would you ever want to buy a plastic toothbrush again?" Good question.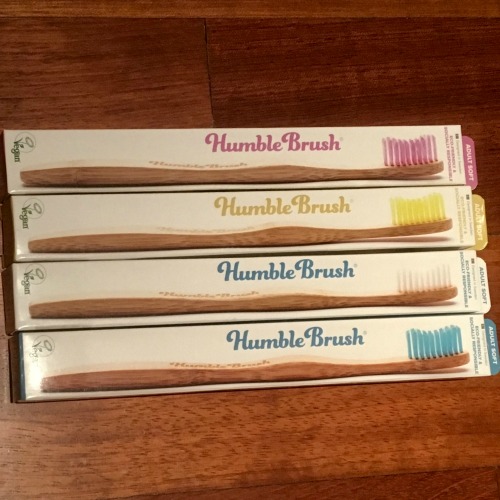 In the US, Humble Co. sells bamboo toothbrushes for kids and adults. The toothbrushes are naturally anti-bacterial. They have bamboo handles. The bristles come in a variety of colors and you can choose between soft and medium density. The packaging is also eco-friendly. The box and inside wrapper are made from recycled materials.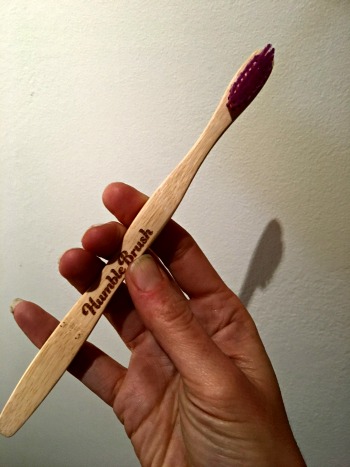 I switched over to a Humble Brush for the mornings and I love it! I chose soft bristles. I brought some kid sized ones for my niece and nephew for their holiday stockings, too.
I love the mission of Humble Co. so I bought 3 extra toothbrushes to share. I'm going to send 3 lucky winners their own Humble Brush to try. Please use the Rafflecopter below. The contest runs through 2/9. Winners will be selected and notified on 2/10. Winner must be 18 years of age or older, a US resident (or have a US postal intermediary) and it is void where prohibited.
In the mean time, you can get Humble Brushes online or on Amazon (affiliate link). You can also follow Humble Co. on Twitter, Facebook and Instagram.
Please note: I purchased this product. This giveaway is not sponsored by or affiliated with Humble Co. All opinions are my own. There is an Amazon affiliate link in this post. If you use this link, I will receive a small commission.