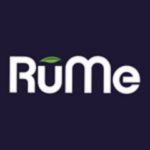 I've been finding great things for a long time – even before the blog! One of my finds from way back is RuMe Bags.  Colorado-based RuMe, short for ReUseMe, started with reusable bags and totes.
In the past few years, RuMe has evolved into "a complete lifestyle collection." They offer a ton of great products from bags and totes to luggage tags and now even jewelry and travel wear. The original RuMe bags are lightweight, machine washable, durable and are made in the USA.
I've been using their reusable pouches for my travel snacks and toiletries for years. We've also stowed their totes in our luggage for our travel finds!
RuMe has awesome sales for the holidays. I went a little overboard so I'm going to share some awesome faves with a lucky reader.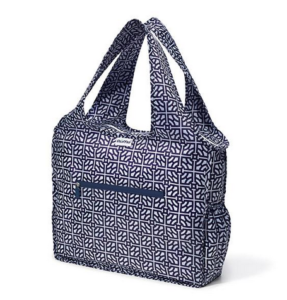 The RuMe All is an amazing 3 oz bag that fold into a flat pouch. It holds up to 50 lbs, has a zip top and two side pockets and is machine washable. It comes in 8 patterns and only costs $16.95! You need this bag for your travels! I have the Baker (blue and white) to give away.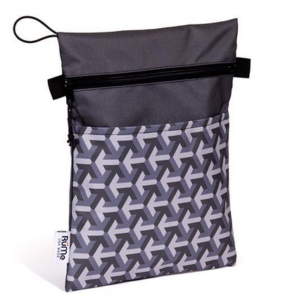 A new addition to the RuMe collection is The Gear Bag. This 10 x 13 bag has a zip pocket and an outside pouch. It's perfect for travel. You can stow a tablet or travel documents in the zip pouch and accessories on the outside. You can also use it for toiletries in your checked bag. It's also machine washable and super durable. It comes in 15 patterns (including a unicorn one for all of your Boston Marathoners!) and is also $16.95. I have this "Escape" one to give away.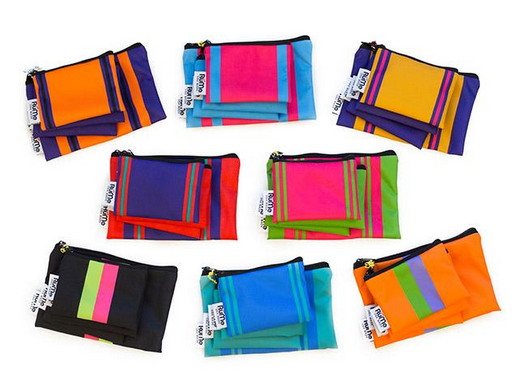 I love the RuMe pouches for snacks and cords, etc. when I travel. They introduced bundles of 4 pouches – 1 accessory pouch (8″ x 5″) and 3 credit card pouches (5″ x 3 5/8″). They're great for snacks and small electronics (accessory pouch), gift cards, money, change and keeping small items in order. The 4 packs are $19.99 and I have an orange and white set to give away.
Want to enter to win these awesome RuMe bags? Please use the Rafflecopter below. The giveaway runs through 1/24. A winner will be selected and notified on 1/25. The winner must be a US resident, 18 years of age or older and the offer is void where prohibited.
I like RuMe so much that I joined their affiliate program. Get 20% off all of your orders with code RRErica654 online. If you use this code or my link, I get a small commission and access to specials and new items. You save 20%. It's a win-win! You can keep up with RuMe on Facebook, Twitter and Instagram.
Please note: I purchased these RuMe Bags. This post contains an affiliate link. I will receive a small commission if you use this link or my discount code.