It's Friday, so I'm linking up with Running on Happy and Fairytales and Fitness for Friday Five 2.0. The last Friday of the month is a "free" day, so I'm doubling down and linking up with Marcia for September "Runfessions," too! Runfessions are running truths or "where runners bare their souls and soles."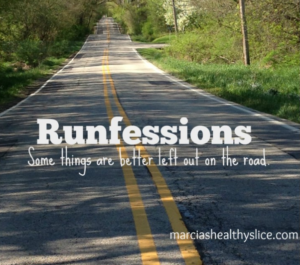 1. I runfess… I'm running the Milwaukee Lakefront Marathon on Sunday. Why is this a runfession and not a fact? Well, I haven't exactly mentioned it much. Initially, I signed up to pace with Jen who's coming back from having her second baby. My running has been pretty off all year. Now, I may struggle to keep up. But, you know what? It's OK. Whatever happens, I will be with a good friend and am grateful to be able to participate. That's my story and I'm sticking to it.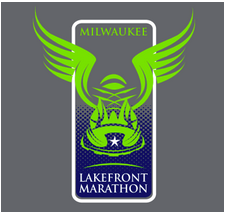 2. I runfess… My number for the Milwaukee Lakefront Marathon is 13. I'm one part freaked out and one part psyched. It's kind of unlucky and kind of cool. It reminds me of the 1999 NY Marathon when I was number 666. I got tons of cheers because my shirt read "Go Erica, Run Like Hell." Sadly, this was before digital cameras and social media so I don't have a photo handy!
3. I runfess… The heat last weekend totally sapped the life out of me and made me want to quit running. I try to have a positive attitude but I am not built for running in the heat. Some people are great at it. A few of my friends crushed the Chicago Half last weekend. I seem to do worse as time goes on. Sad, but true.
4. I runfess… Since I've been doing less training this summer, I've really dropped the ball on fueling and hydration strategy. I have all of the things AND know all the things… I just have to DO all the things.
5. I runfess… This is the first year in many years when I didn't run a single race in August OR September AND I enjoyed it. I did some fun running events like a treadmill relay at Runn Chicago and other cool stuff. But no races. Hopefully this will translate into good runs in Milwaukee and NYC.
Do you have anything to runfess? Please tell me in the comments.
Have a great weekend!
PS. Don't miss my great giveaways!