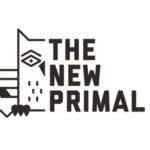 Last year at Expo East, I met the folks from The New Primal. They invited me over to check out their jerky and meat sticks – Yum! There were a ton of great meat and jerky snacks at the show. The New Primal differentiated itself to me with its mission that focuses on "simplifying and fueling a natural lifestyle." They want to "inspire everyone who encounters [their] brand to make better food choices. They advise, "You are what you eat. Choose wisely." Very good advice – right?
All of The New Primal products are made from sustainably sourced ingredients and proteins. The meats come from naturally raised animals without the use of antibiotics or added hormones. The jerky, meat sticks, Snack Mates (meat sticks for kids) and marinades are gluten-free, paleo-friendly, artisanal quality and minimally processed. They also taste great and are low in calories.
The New Primal started with grass-fed jerky. Next, they added healthy, clean versions of meat sticks, "Snack Mates" for kids and most recently marinades. The jerky comes in Classic Beef, Classic Turkey, Spicy Beef and Date & Rosemary Chicken Jerky. My fave is the newest – Date & Rosemary Chicken. It is savory with a tiny bit of sweet. The Spicy Beef is also a winner in our house.
While I'm a jerky fan, I'm obsessed with the meat sticks. They have great nutrition and are perfect for travelers like me. The 100% grass-finished beef, free-range turkey and pasture raised pork varieties are all certified gluten-free, paleo, soy and dairy free and contain no hormones, antibiotics or added sugars. Meat sticks come in seven varieties: Classic Beef, Classic Turkey, Habanero Pineapple Beef, Cilantro Lime Turkey, BBQ Pork and Uncured Bacon Pork.
The Husband and I love the taste and convenience of the meat sticks. Our faves are Classic Beef, Uncured Bacon and Cilantro Lime Turkey. Each stick has between 50 and 100 calories. I'm not going to lie… sometimes I eat two. I introduced these to my in-laws a few weeks back with lots of surprised thumbs-up.
The "Snack Mates" are kid sized versions of the meat sticks. They started with Classic Beef and Classic Turkey, "dialed back" a small bit of the heat and made them into kid-friendly sizes. They're sold in packs of five – perfect for school lunches. My kid tasters LOVED these and immediately asked when they could get more. A confession – I tried them, too and really enjoyed the mild taste and protein filled snack.
The nice folks at The New Primal sent me a sampler pack of meat sticks and some Snack Mates to share. I'll send two lucky readers one of each flavor of meat stick (7) and 2 of each Snack Mate flavor. Please use the Rafflecopter below to enter. The giveaway is open to US residents, 18 years of age or older and is void where prohibited. The giveaway will be open through 8/24. Winner will be selected and notified on 8/25.

Don't want to wait? You can order The New Primal products online (get 15% off your order by signing up for their newsletter) or on Amazon. You can also follow The New Primal on Twitter, Facebook and Instagram.
Please note: I was offered products from The New Primal for editorial consideration. I was not otherwise compensated for this post. All opinions are my own. This post contains an affiliate link for Amazon. If you use this link, I will receive a small commission.