It's Friday, so I'm linking up with Running on Happy and Fairytales and Fitness for Friday Five 2.0. This week's topic is "Fitness Fuel." If you come around here much, you know I am a bit obsessed with trying new things – especially new health and fitness products. I've been using The Feed for years because you can find all of the best and newest products. My favorite thing is that you can buy one of each item. Maybe I have commitment issues, but I want to try before I invest in a box of anything. They also have an awesome rewards program where you can get points for buying and referring friends. Here's my link if you want to check them out.
I love that The Feed is curated by athletes. They road test every product. Then, they rate the energy products on "taste" and "energy," provide nutrition info and tell you how/when they use the products. They even tell you their fave flavors.
5 Fave Fitness Fuels From The Feed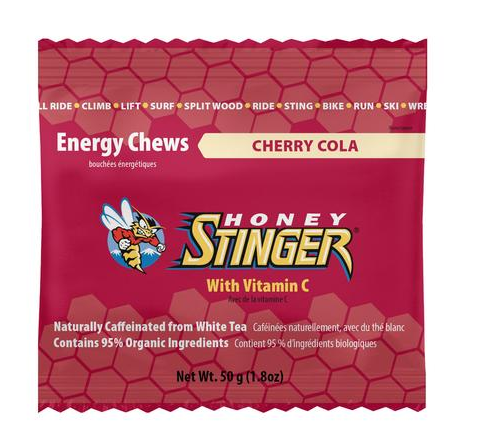 1. Honey Stinger Chews – Cherry Cola (with Caffeine) – I like a bunch of flavors of the Honey Stinger Chews. These are super easy to eat on the run. They dissolve quickly and taste great with no after taste. The nice folks at Honey Stinger sent me the new Strawberry to try – YUM! ($2.05/pack on The Feed. Feed Fave flavor: Pink Lemonade)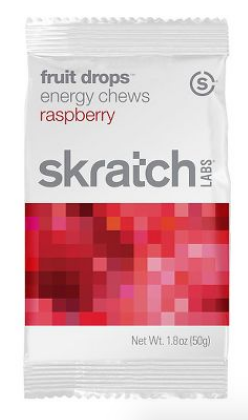 2. Skratch Labs Fruit Drops – Raspberry – These sugar coated drops have a sweet and salty taste. They have sodium to help you replace electrolytes lost through sweat during exercise. They're made with all natural ingredients and taste great, too. ($2.45/pack on The Feed. Feed Fave flavor: Raspberry)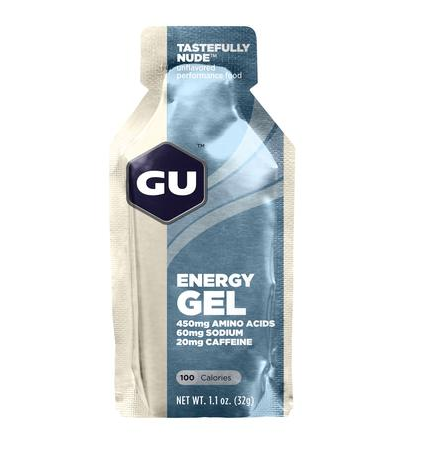 3. GU Energy Gel – Tastefully Nude (FKA Just Plain) – GU comes in all kinds of flavors now. I kick it old school with Plain – now called Tastefully Nude. I find that I can tolerate it well and I like the flavor – as far as gels go. ($1.40/gel on The Feed. Feed Fave flavor: Vanilla Bean)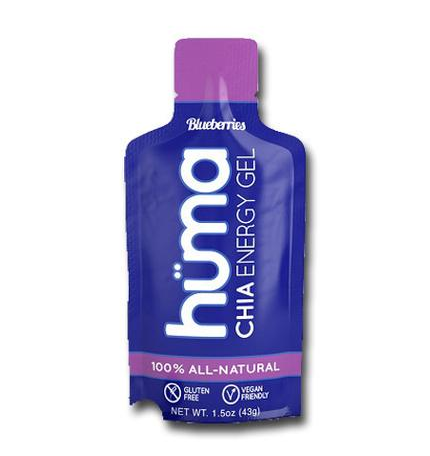 4. Huma Chia Energy Gel – This all natural gel has chia seeds to provide fiber to reduce sugar spikes. It's gluten and dairy free and vegan. These are easy to digest and taste really good, too. ($2.45/gel on The Feed. Feed Fave flavor: Cafe Mocha and Raspberry)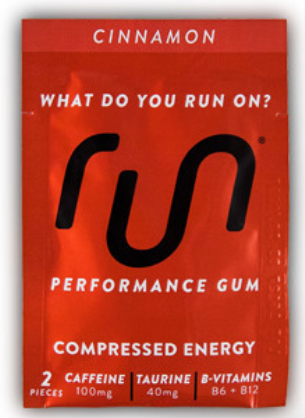 5. Run Gum – Cinnamon – I love Run Gum so much that I'm an ambassador. This caffeinated gum does the trick to get me moving when I start my run early in the AM. I take some for the back half of runs or races, too. See my review here. ($1.89/pack on The Feed. Feed Fave flavor: Cinnamon)
Want to try my five faves? Head over to The Feed and tell me about one or two of your fave products/brands that I didn't name in the comments. Winner will be selected using random.org in order of comment at 8:00 PM CST on Friday, August 25th. Winner will be notified by August 27th. Winner must be a US resident, 18 years of age or older and the offer is void where prohibited.
Don't want to wait? Head over to The Feed and order some fuel and snacks for yourself. Plus, check out their $4000 giveaway which includes a $500 gift card for The Feed!
What's your favorite fitness fuel?
Please note: This post is not sponsored by The Feed. If you use my referral link, I will received points which equate to product credits. I was not otherwise compensated for this post.