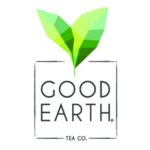 August 15th is National Relaxation Day! Who knew? It may be too late to take off from work, but you can still enjoy it. My friends at Good Earth Tea Co. are hosting several Facebook Live events to celebrate. They even sent me some great blog content so that I could relax and still post today. They also sent me their new Sweet & Spicy "Good Night" Tea and they'll send one lucky reader some, too. Pretty awesome!
Today you can watch host Jordana Reim, live from Bali, as she shares three new "unsleepy" ways to relax. I'll share them here, too. I imagine they'll be more relaxing from Bali!
---
Three New Ways to Relax that Aren't Sleepy by Jordana Reim

Forget about naps—relaxation doesn't need to be sleepy. In fact, unwinding actively can send you into an entirely new reality! Here are three new practices to try that are both calming and fun.
1. Practice Moving Meditation.
Meditating doesn't necessarily require sitting still and doing nothing. In fact, many people find it easier to be still after moving their bodies. The Indian Mystic Osho developed Active Meditations where body movement comes before finding silence. He created hundreds of techniques that range from laughing hysterically for 20 minutes before falling silent, to shaking the body, to dancing and even his running "Mandala" meditation. A Sufism (a mystic sect of Islam) technique that Osho also taught is called Whirling. Remember when you were a kid and you'd spin yourself in circles? Believe it or not, that is a form of meditation.
Here's how to do it:
Choose a clutter-free space. (Make sure nothing is on the floor that you can trip on).
Put on your favorite calming music or find the official Osho Whirling Meditation music online.
Begin slowly and move in a clockwise direction with your right arm higher than your left arm. Let your whole body be soft and the motions easy. Go slowly for at least 5-10 minutes before choosing to pick up the pace. Everything around will become a blur, so don't try to focus on anything. Notice how, despite the whizzing of the world around you, there is stability at your center. Enjoy the fun of it.
At some point, your body will fall to the ground. Don't plan the fall or fear the fall, but let the fall flow. You may slow down a little bit before the fall, but once it happens, just let yourself go.
Once on the ground, lie comfortably on your back and relax for at least 10 minutes. Let go of the experience and reground in your own stability.
2. Have a Coloring Party.
Express yourself! Take a coloring break with your co-workers. Dr. Joel Pearson, a brain scientist at the University of New South Wales in Australia shared with Medical Daily that, "Concentrating on coloring an image may facilitate the replacement of negative thoughts and images with pleasant ones." In the early 1900s, Carl Jung introduced Mandala drawing to the West as a means of finding self-knowledge and it has since become a widely recognized form of art therapy. It is both calming to the mind and used as a relief from every day stresses, anxiety, even Post Traumatic Stress Disorder (PTSD).
Here's how to do it:
Create a 20-minute playlist of your favorite music. This will serve as your timer and makes drawing more fun.
Give everyone a page of a coloring book or buy a stack and let your friends/co-workers pick the page they want to work on.
Color non-stop for 20 minutes.
Take 5-10 minutes at the end to share your creations. Encourage each other to share what you see in the drawings, turning the coloring session into an interpretive art, fortune-telling-like and entertaining discussion!
3. Host a Tea Party.
If you're simply drinking a cup of plain chamomile tea before bed while going over tomorrow's to-do list in your head, you're missing out on a self-centering and social experience. To maximize your end of day mindfulness, get into your senses and enjoy a unique flavor experience with friends for an evening tea party.
Here's how to do it:
Brew a chamomile blend that's far from boring, like Good Earth's Sweet & Spicy "Good Night" Tea. You'll get the usual benefits of chamomile – with exotic dragon fruit and fiery cinnamon.
Have a variety of fun teacups and let everyone pick their own.
Spend a few minutes in silence, centering yourself, taking a few conscious breaths and examining the empty cup. Think about the design, the texture and what intentions, blessings or hopes you'd like to "fill" the cup with. As you pour the tea, take turns sharing aloud what fills your cup.
When each person shares, raise your teacup in acknowledgement and take a collective inhale of the fragrance and sip of the tea.
Once everyone has shared, spend the next few minutes enjoying the tea without any words exchanged. Cherish all of the delicious intricate fragrances being released from your cup.

Learn more about the author HERE.
---
Good Earth's new Sweet & Spicy "Good Night" Tea is perfect for National Relaxation Day. They blended chamomile flowers with exotic dragon fruit and fiery cinnamon for a Sweet & Spicy taste that's "anything but sleepy." Good Night Tea is caffeine free and is made with natural flavors and ingredients. There are no sweeteners of any kind.

I love chamomile tea and cinnamon is my jam. This tea is a winner! It has a slight licorice note to me. It smells amazing, too. This is the third member of the "Sweet & Spicy" family joining their black and green varieties. I can't wait to try them all! I also love the quotes on the tag. Mine was "The greatest pleasure in life is doing what people say you cannot do." – Walter Begehot
Want to try Good Earth Sweet & Spicy Good Night Tea? Good Earth will send one lucky winner a box of Good Night Tea. Please use the Rafflecopter below to enter. The giveaway is open to US residents, 18 years of age or older and is void where prohibited. The giveaway will be open through 8/24. Winner will be selected and notified on 8/25.
Don't want to wait? You can order Good Earth Tea online or on Amazon. You can also follow Good Earth Tea Co. on Twitter, Facebook and Instagram.
How will you celebrate National Relaxation Day?
Please note: I was offered tea and content from Good Earth Tea for editorial consideration. I was not otherwise compensated for this post. All opinions are my own. This post contains an affiliate link for Amazon. If you use this link, I will receive a small commission.