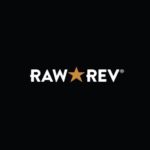 I tried Raw Rev Glo Bars in a number of subscription boxes. I stopped by at Expo West to tell them how much I enjoy them. Raw Rev makes a variety of plant based, vegan, superfood bars that actually taste amazing. [The last part is my description. I really like these bars!!]
Raw Rev was the brain child of a vegan nurse who used to challenge her patients to go vegan for 1 day. In addition, she made vegan snacks and treats that became very popular with her friends. She decided to sell her treats more broadly. Today her vision is to "continue making high-quality products and reach an even larger market, remaining affordable and irreplaceable, in flavor and quality."
Raw Rev makes two lines of bars: Organic and Glo. The Organic bars are fruit, nut and seed bars that are moist and chewy with a crunch. They're vegan and contain no preservatives, soy protein isolates, whey, grains or sugar alcohols. The nut-based Glo bars are high in protein, fiber and are low in sugar. Glo bars are infused with raw superfoods and are vegan, gluten-free and non-GMO. They're also free from preservatives, soy protein isolates, whey, grains, and sugar alcohols.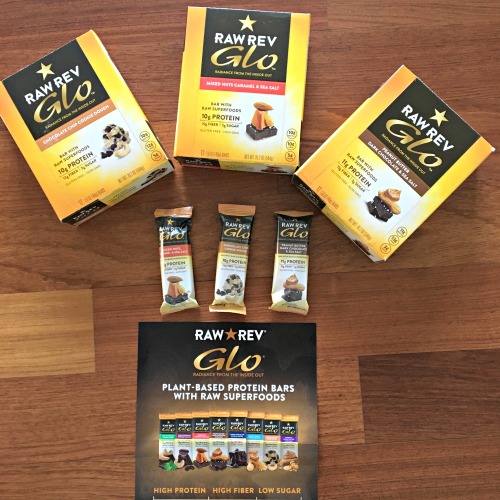 They sent me a huge box of three varieties. They are Chocolate Chip Cookie Dough, Peanut Butter, Dark Chocolate and Sea Salt and Mixed Nuts, Caramel and Sea Salt. Another fave of mine is the Creamy Peanut Butter and Sea Salt.
Some protein bars have a funny taste to me – but these don't. The "Raw Rev Ultra Superfood Blend" is made with peanuts, pea protein, organic brown rice protein, raw organic hemp protein, raw organic virgin coconut oil, raw organic chia seeds and raw organic sprouted flax seeds. The bars are low sugar but the mix of sweet and salty all natural ingredients is spot on.
I enjoy all three flavors and have shared them a bunch with great feedback. The bars are perfect for travel because they are small and easy to carry. They are rich and satisfying but all flavors are less than 200 calories with 11g of protein, 13g of fiber and only 3g of sugar.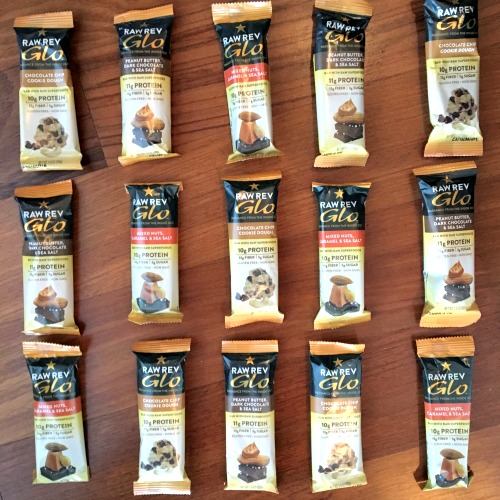 Want to try the three flavors I received? I'll send three winners one of each flavor I received. Please use the Rafflecopter below to enter. The giveaway is open to US residents, 18 years of age or older and is void where prohibited. The giveaway will be open through 8/10. Winner will be selected and notified on 8/11.
Don't want to wait? You can get Raw Rev Glo bars online and on Amazon. You can also follow Raw Rev on Twitter, Facebook and Instagram.
Please note: I was offered samples of Raw Rev Glo bars for editorial consideration. I was not otherwise compensated for this post. All opinions are my own. This post contains an affiliate link for Amazon. If you use this link, I will receive a small commission.