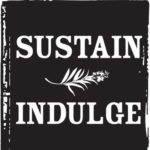 I found Sustainable Indulgence Superfood Cookies in New York last year. I tried the Pecan Maple Bliss Cookies with Lucuma Powder. I was very excited to meet the Sustainable Indulgence team at Expo West this year. I tried some more yummy samples. All five flavors are gluten free, vegan, non-GMO, preservative and soy free and taste great, too.
Sustainable Indulgence is "redefining what it means to indulge by creating exceptionally wholesome and delicious handcrafted treats." They use premium natural ingredients to "provide more than just the average processed snack." Learn more about the superfood ingredients including chia seeds, flax seeds, maca and lucuma powder HERE.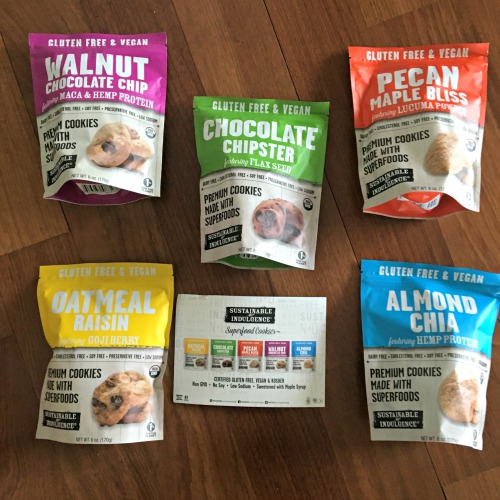 Sustainable Indulgence Cookies come in five flavors. They are Almond Chia with Hemp, Chocolate Chipster with Flax, Oatmeal Raisin with Goji Berry, Walnut Chocolate Chip with Maca and Hemp Protein and Pecan Maple Bliss with Lucuma Powder. They sent me all of flavors to try. I shared with Allison, Kristin, Stacy and Amanda. We are all fans!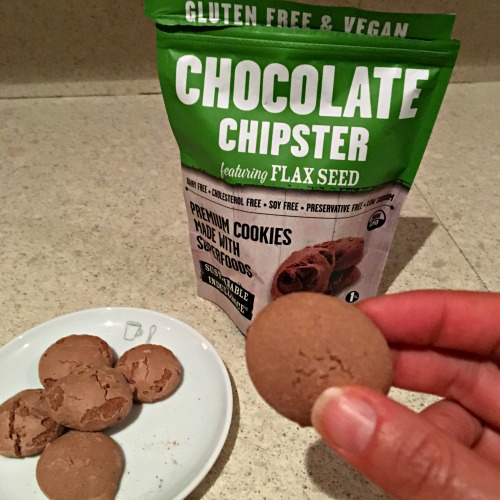 I tried the Chocolate Chipster. The size is perfect for an after dinner treat. The cookies are not too sweet. They contain 55% cacao chocolate, flax seed and a touch of sea salt. I also love the Pecan Maple Bliss because maple!
Allison tried the Oatmeal Raisin Cookies. She said, "I really liked these! They're small so it's a nice quick treat. They're free from pretty much everything and yet still really flavorful. I shared with my colleagues at work and they were all surprised when I told them they were gluten-free, everything-free. Also, I can't believe there were so many varieties of these cookies available!"
Amanda and I dug into the Walnut Chocolate Chip after her run. We loved the size and taste of these cookies. They're not too sweet, but they don't taste like a "health food store cookie." The Walnut Chocolate Chip had a perfect soft to crunchy ratio for me, too.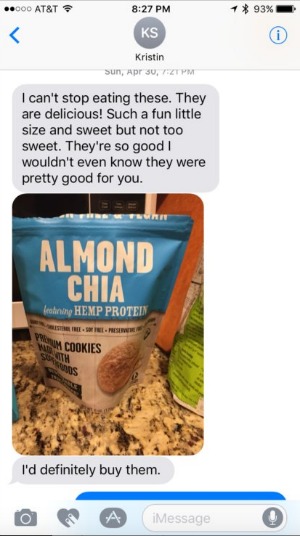 Kristin tried the Almond Chia Cookies. Her text says it all. She says, "I can't stop eating these. They are delicious! Such a fun little size and sweet but not too sweet. They're so good, you wouldn't even know they were pretty good for you."
You don't have to take our words for it. Sustainable Indulgence will send one lucky winner a sampler of five flavors like I received. Please use the Rafflecopter below to enter. The giveaway runs through May 30th. A winner will be selected and notified on May 31. Winner must have a US postal address, be 18 years of age or older and the offer is void where prohibited.
In the meantime, you can get Sustainable Indulgence Superfood Cookies online via Direct Eats and on Amazon. You can also follow Sustainable Indulgence on Twitter, Facebook and Instagram.
What flavor would you try first?
Please note: I was provided product at no cost in exchange for an honest review. I was not otherwise compensated for this post. All opinions are my own. This post contain an Amazon affiliate link. If you use this link, I will receive a small commission.