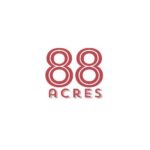 Before we hit the Grand Canyon, Lauren tweeted to ask if I'd "found" 88 Acres. I supported their Kickstarter in 2014 and have been enjoying their seed based bars ever since. 88 Acres makes hand crafted, nut free bars in three flavors. Since then, they've launched other premium allergen free foods including "Seednola" and (delicious) seed butters in three varieties.
I chatted with Hannah from 88 Acres. She reminded me that 88 Acres came from the founder's need to come up with tasty, healthy nut-free snacks for her husband. He has a life threatening nut allergy, so the founder (who grew up on an 88 acre organic farm) started "tinkering" with seed based bar recipes. Once their friends started asking for more, they launched 88 Acres. These bars are hand-crafted in Boston in a dedicated bakery free of peanuts, tree nuts, gluten, dairy, eggs and soy.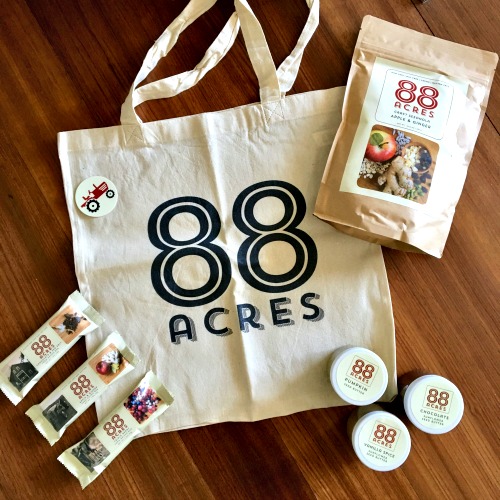 88 Acres sent me a sampler pack of bars and seed butters and some Seednola to enjoy. The bars come in three varieties: Apple & Ginger, Triple Berry and Chocolate & Sea Salt. The "Seednola" is made from the edges of the bars and comes in Apple & Ginger and Triple Berry. Newest to their line up is seed butter in Pumpkin Seed, Chocolate Sunflower and Vanilla Spice Sunflower.
The bars have a nice texture and are softer than some other seed based bars. The Apple & Ginger has a good amount of ginger so you have to be a fan. I am! I like all three flavors – especially the Chocolate and Sea Salt. I've shared these with a bunch of friends in the past and they generally get thumbs up all around.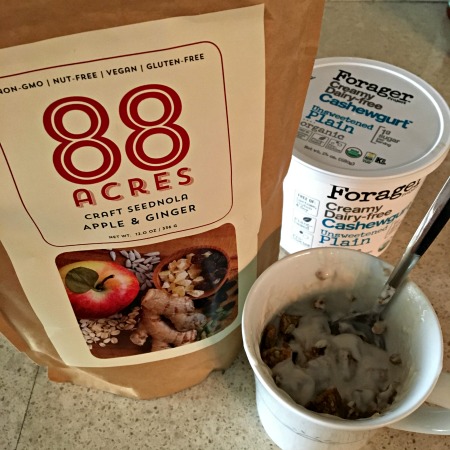 The "Seednola" is made from the edges and extras from the bars. They sent me some Apple & Ginger Seednola and I love it. It's great plain or with Forager Project's Plain Cashewgurt. I gave some to Amanda. She loves the taste and crunch. She did say that the smell reminds her a bit of "bird food." And "once you get past it, it's great." I didn't notice it, but I believe in truth in advertising!
Amanda also tried the Chocolate Sunflower Seed Butter. She said, "It's not super sweet like Nutella. It tastes more like cocoa powder added to the sunflower seed butter (a bit more savory than sweet). The chocolate hides the bitter taste of sunflower seed butter. This would be excellent on three ingredient pancakes, toast and crackers." I LOVE the Vanilla Spice Sunflower butter despite generally preferring to pass on sunflower butter. The mix of cinnamon and spice is perfect for me. I eat it with a spoon or on a banana.
I'm a huge fan of 88 Acres, but you don't have to take my word for it! They've offered to send one lucky reader a gift pack of 3 mini jars of all flavors of seed butter + 1 of each seed bar. Please use the Rafflecopter below to enter. The giveaway runs through June 8. A winner will be selected and notified on June 9. Winner must have a US postal address, be 18 years of age or older and the offer is void where prohibited.
In the meantime, you can get 88 Acres online. Sign up for their newsletter and get 10% off of your first order. Get free shipping on all US orders with code ERICAFINDS. You can also follow 88 Acres on Twitter, Facebook and Instagram.
Please note: I was provided product at no cost in exchange for an honest review. I was not otherwise compensated for this post. All opinions are my own.