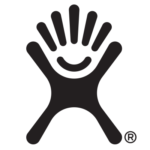 You may remember that I met the folks from Hydro Flask at Expo West.  Hydro Flask makes stainless steel insulated bottles and accessories to keep your hot stuff hot and cold stuff cold. They are laser focused on design and making the best, lightest bottles on the market. They recently launched water tumblers with silicone bottoms to they don't bang on the tables. Wine carriers and tumblers for your outdoor fun are coming soon.
Since the warm weather is coming, and Hydro Flask recently launched tumblers, they're sharing some favorite hydration "hacks." Trust me, the Hydro Flask Tumbler will become your new favorite cup for any out-and-about adventure (or for your cold drink/hot coffee at home). It's made to fit in any cup holder and features Hydro Flask's proprietary insulation. Each product comes with an insulated press-in lid to provide additional temperature control. It's also "sweat free" regardless of the temps inside and out. Love that!
Hydro Flask's Favorite Hydration Hacks:
Add some zing to your hydration routine by swapping out tap water for coconut water. Coconut water offers many unique benefits including high levels of potassium, which helps to regulate your water levels so you don't become dehydrated. Add some fresh fruit for even more flavor.
Add a pinch of non-iodized sea salt or Himalayan pink salt in your water to help balance electrolytes and keep you properly hydrated. Don't worry—you won't even taste it!
Consuming water free from impurities is a must, and the GoPure Pod is a great hydration accessory! About the size of a cork, you just drop it into any water bottle to immediately start purifying and enhancing tap water. Plus, one pod can replace up to 2,000 plastic water bottles, saving them from the landfill. It lasts up to six months and can treat up to 264 gallons of water. Good for you AND the environment!

[Why is this important? Check out 5 Reasons to Stay Hydrated!]
I got a 22 oz Hydro Flask Tumbler in Pacific Blue to take for a test drive. If you've been around here, you know that I drink a large volume of coffee. I usually wind up heating up my mug in the microwave throughout the morning – not any more! The Hydro Flask keeps my huge coffee piping hot. I left it for a few hours when I was at the gym and it was warm enough to drink when I returned. They say it "keeps hots hot for 6 hrs and colds cold 24 hrs." I love the insulation, too. The outside is never hot when I put coffee in it or cold when I use it for a cold drink. As Goldilocks would say, "it's just right!"
You don't have to take my word for it! Hydro Flask offered one lucky winner a 22 oz tumbler in the color of his/her choice.  Please use the Rafflecopter below to enter. The giveaway is open to US residents, 18 years of age or older and is void where prohibited. The giveaway runs through April 14. A winner will be selected and notified on April 15.
In the mean time, you can get Hydro Flask products online, on Amazon (affiliate link) and at many stores. Get free shipping with order of 2 or more from Hydro Flask plus get 3% cash back from ebates. You can keep up with Hydro Flask on Twitter, Facebook and Instagram.
What's your favorite hydration hack?
Please note: I was provided with this product at no cost in exchange for an honest review and giveaway. I was not otherwise compensated for this post. All opinions are my own. This post contains affiliate links for Amazon and ebates. I'll receive a small commission if you use these links.