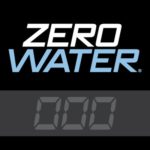 We've had the same filtered water pitcher since we moved to Chicago. Don't get me wrong, we've gotten new filters, but we haven't upped our game at all. I'm doing whatever I can to have a healthier '17, so when I was offered the opportunity to try ZeroWater's new pour through water filtration system, I said "YES!"
ZeroWater's filtration system combines five technologies to remove virtually all dissolved solids from tap water. The water tastes great. It's the only pour-through filter pitcher on the market that's certified by the NSF to reduce lead and chromium.  It removes the solids like as aluminum, zinc, nitrate, fluoride, etc. from your tap water. It's the only water filter that meets FDA standards for TDS in purified bottled water. You can check the average TDS (Total Dissolved Solids) where you live HERE. Luckily, in our zip code, the average reading is 138 (0 being the best and 500 being dangerous.) I tested our tap water and it measured 131 and then 148. Not too bad, but there was room for improvement.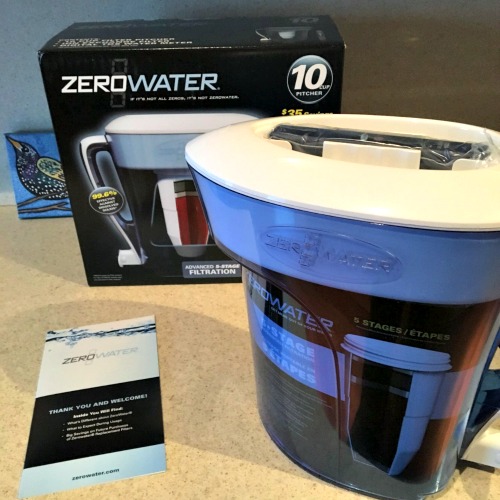 I received the 10 Cup Ready to Pour ZeroWater Pitcher. It's a 10 cup pitcher with a push spout for easy use in your fridge. It keeps 2 cups in reserve and enables immediate pour. It has a sleek narrow design. It comes with a reusable TDS meter and and the five part filter.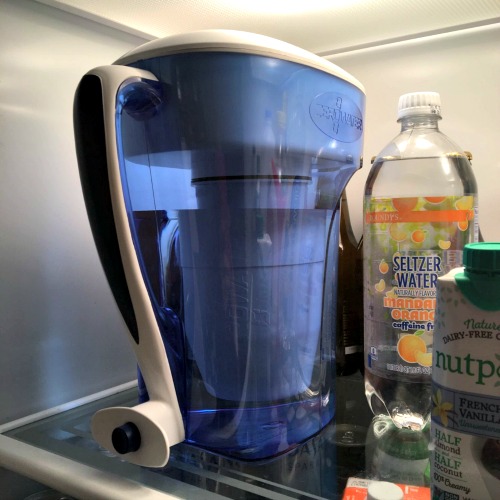 The ZeroWater fits well in our fridge and delivers tasty water via spout or pitcher. It is a bit heavier than our old water filter pitcher, but the spout saves the day! I tested the water with the TDS meter after it went through the filter and it read "000." Nice!
You know I like a company that gives back. ZeroWater will donate a pitcher or filter to Flint, MI for each one donated HERE. How awesome is that?
You can check out ZeroWater on their website or at Amazon (affiliate link). You can also keep up with them on Facebook, Twitter and Instagram.
When was the last time you upped your water filter game?
PS. Don't miss my great giveaways.
Please note: I received a ZeroWater pitcher in exchange for editorial consideration. I was not otherwise compensated for this post. All opinions are my own. This post contains an Amazon affiliate link, so I will receive a small commission if you purchase with this link.