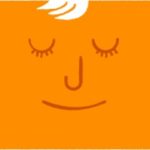 You may remember my post on Spruce & Co "Sprucies" screen wipes. Sprucies are screen cleaning wipes that are all natural, alcohol free and are even vegan! My phone and computer get pretty gross because I have the bad habit of doing everything at once – like working and eating. I've seen some stats about how much bacteria lives on smart phone screens. You may not want to know, but in case you do… here's a link.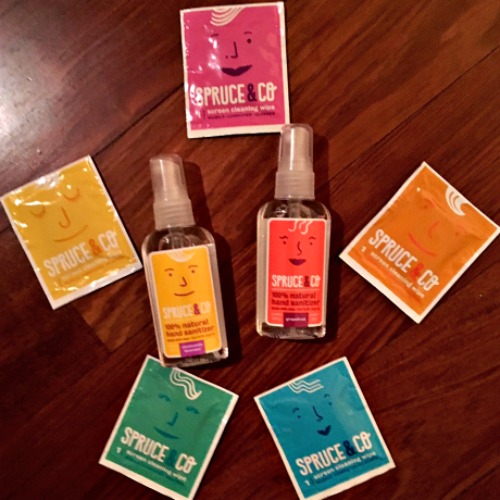 The ladies from Spruce & Co recently launched a 100% natural hand sanitizer. The 2.8 oz spray comes in two scents: Grapefruit and Chamomile Lavender. The grapefruit scent is meant to be energizing and the lavender scent is meant to be calming. Both sprays contain aloe vera and rose hip and avocado extracts to keep hands clean,  but soft and moisturized, too.
I love both fragrances and having hands that are clean AND soft. The Chamomile Lavender reminds me of a spa. The 2.8 oz spray can fit in your carry-on toiletry bag to take care of any travel messes and stresses. Plus, the branding on these bottles makes me happy! I feel better just looking at them.
I bought an extra two pack and will share it (+ 5 Sprucies screen cleaning wipes) with one lucky reader. Please use the Rafflecopter below to enter. Winner must be a US resident, 18 years of age or older and the offer is void where prohibited. The giveaway runs through February 23rd. A winner will be selected and notified on February 24th.
Where can you find Spruce & Co products? You can get Sprucies and hand sanitizers on the web or even subscribe to have them send you refills monthly. You can also follow them on Facebook, Twitter or Instagram.
Please note: This giveaway is not sponsored by Spruce & Co. I am sending some that I purchased to a reader because I dig them. I was not compensated in any way for this post.