It's Friday, so I'm linking up with Running on Happy and Fairytales and Fitness for the new Friday Five 2.0. It's a free week so I'm going to use the time to shamelessly promote my Cycle for Survival team and invite you to support us. If you do, you can win some great prizes!
---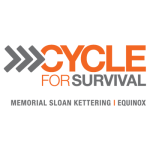 This is the 6th year I am participating in Cycle for Survival and the 5th year we will have an eight person Erica Finds team. Here are my recaps from 2013, 2014, 2015 and 2016.
To step back a bit, I will tell you about about Cycle for Survival, why I participate and encourage others to, as well. I remember reading an article about Jennifer Goodman Linn in 2008 or 2009 when the ride was being promoted. She was a lot like me when she discovered she had a rare cancer in 2004. She was a woman in her 30s living in NYC, married and making her way in the business world. At age 33, she was diagnosed with a rare cancer called sarcoma. She was given a 50/50 chance of survival. She was encouraged and lifted up by her friends and especially people the she worked out with.
Jennifer Linn founded Cycle for Survival in 2007 with Equinox gym in New York City. It was a grass-roots program inspired by her love for cycling and the encouragement she found among her gym buddies. Today, thousands of cyclists team up each year with friends, family and coworkers to ride against cancer. And the event has grown from 1 location and $250,000 raised to over $85 million and dozens of rides through today.

So why do I participate? Everyone is touched by cancer and "rare cancers" are not so rare. Did you know that 50% of all diagnosed cancers are considered rare? Rare cancers include brain, pancreatic, cervical, sarcoma, stomach, pediatric cancers and many others. 100% of money raised goes to Memorial Sloan Kettering. More than $116 million has been raised to date, directly funding clinical trials and research studies.
Another reason I ride and raise money for this event is to honor the spirit and fearlessness of Jennifer Linn. Her company was called "You Fearless." She was dealt a bad hand and she took every measure to win. People always tell me that I would do that same in her situation. I hope that I never have to find out, but I'm not sure it's true. I hope so, too. Jennifer Linn lost her battle to cancer in July of 2011. She was 40 years old. Her legacy lives on with these amazing events and all of the lives she touched. Read this post by her husband, David Linn, from the Huffington Post and watch her video. (Warning: have a Kleenex handy!)
---
5 Reasons to Support my Cycle for Survival Team
1. Good karma. Giving is good and it makes you feel better. Don't believe me? Check out the science!
2. Because rare cancers are not rare enough. Everyone is touched by cancer and "rare cancers" are not so rare. Did you know that 50% of all diagnosed cancers are considered rare?
3. With all of the craziness happening in Washington now, we need all of the support of good science and research we can get!
4. You'll have my eternal gratitude (and support of causes near and dear to you!)
5. You will be entered to win one of FIVE great prizes. See below!
Here are the raffle prizes: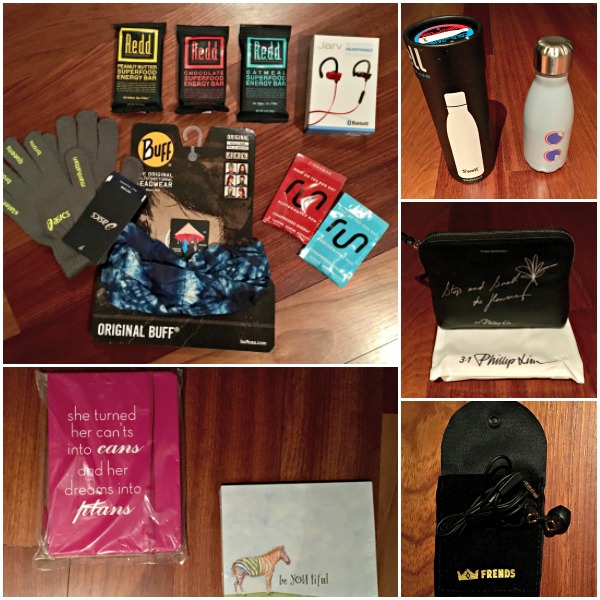 Bonus Prizes: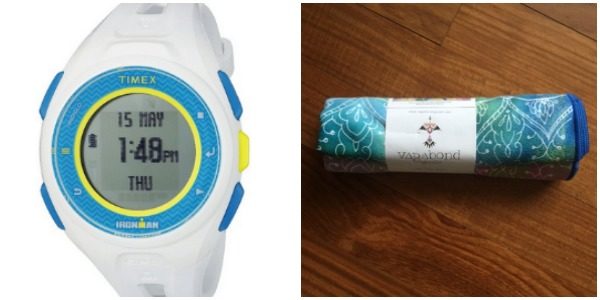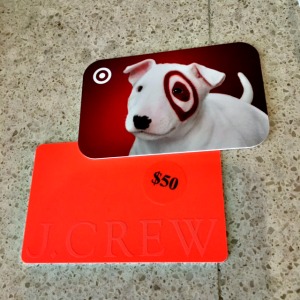 The Prizes:
Winner Deb K.-

Winter Run Pack – An Original Buff in Blue Tie Dye, Asics NYC Marathon Gloves, Jarv Bluetooth Headphones, Run Gum and Redd Bars ($75 retail value)

Winner – Kevin H. –

S'well 9 oz Water Bottle – exclusive design by Lizzie Fortunado for POPSUGAR ($32 retail value)
Winner Erica M. 3.1 Phillip Lim 10th Anniversary 31 Nano Second Pouch ($195 retail value made for POPSUGAR Must Have)
Trendy Sparrow Journal and Primitives by Kathy "beYOUtiful" Post Its ($25 retail value)
Winner Alex A. – Frends "The Donna" Earbuds in Black/Gold (originally $80)
Bonus Prizes:
Enter to win:
1. Donate $10 or more to Cycle for Survival. It's a 501(c)3 organization so your donation is tax deductible. [All tapped out at the moment, have other commitments or don't want to donate, but still want an entry? Leave me a comment with some encouragement for the team/for my event! (ooh and please "like" my Facebook Page, if you have not already!)]
2. For every $10 you donate, you will receive one entry into the raffle. ($50=5 entries and so on) I will keep a tally with each donation in order of the notification of receipt. If you have already donated this year, you're on the list! If you donate to one of my teammates or to the team in general, you also get one entry for every $10. Just leave a comment and tell me that you donated and to whom.
3. Please leave a comment on this post when you donate, so that I can add you to the list!
4. Want extra chances? Please share this post on FB, Twitter, Pinterest, Instagram or email (and leave a comment telling me you did and where). One entry per share!
5. I will pick the winners with Random Number Generator at the end of the day on Monday, February 13th and announce them when the winners have been notified.
6. Entrants must be in the US or have a US postal intermediary, over 18 and the raffle is void where prohibited.
7. One prize per winner. Winner selects prize in order of draw. I'll let you know what's left!
Please consider supporting Cycle for Survival and remember that you have to be "in it to win it"!

Please note: These prizes were furnished by me. I won some in other giveaways and some were purchased by me. Cycle for Survival is not affiliated with this raffle.