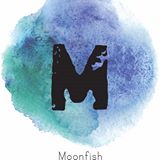 My friend, Sarah, from Moonfish hosted an awesome holiday pop up shop in Chicago. Good news if you are in the Chicagoland area, she's hosting another one in Edgebrook this weekend, too. If you are not in the area, Sarah sent me home with some great stocking stuffers / goodies for a reader. [Don't worry, I won't judge you if you keep the goodies for yourself.]
Moonfish is a quarterly pop-up up store that collaborates with small businesses and local artists. Sarah curates a small collection of women's clothing and accessories. Her style is "everyday luxury." It's comfortable, accessible and with some flare. She finds a collection of great pieces she loves and then holds a pop-up shop to spread the love. She helps women to put together great looks that are comfortable and fashionable.
Moonfish debuted its home collection with lovely vanity trays, soaps, blankets and throws. This season, Moonfish's staples – functional, fashion forward pieces for women – will include magical high-waisted leggings, cozy Wooden Ships sweaters and chic tops from LAMade. They also have a small "Moonfish Minnows" collection for children. The collection features jewelry, t-shirts and winter accessories.
I stopped in at the pop up for a preview and went back for more after it opened. I shopped for myself on day 1 and came away with a vegan purse, small earrings for travel and an awesome Wooden Ships sweater that I can't wait to wear. I also got Wendy and Leslye "Crazy Cat Lady" mugs. The next day, I got some gifts for the holidays. They were accessories and home goods. I don't want to spoil any surprises!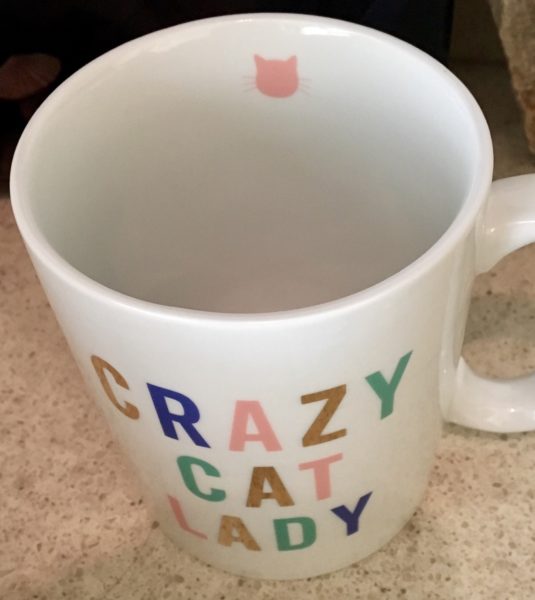 Moonfish will host a second holiday pop-up at Creativo's Innovation Space in Edgebrook, from November 26-29, 2016. Here are the details. Also, bring a new or gently used toy to enter to win a $50 gift card. A percentage of proceeds from the pop-up will be donated to North Branch Arts.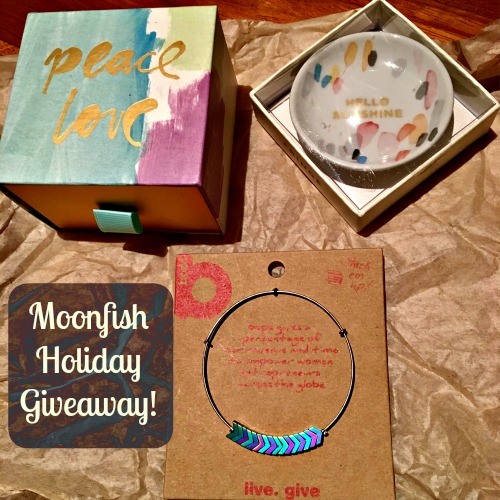 Can't make it? Sarah was kind enough to give me some goodies that one lucky person can win. The winner can keep or gift the prizes. I won't judge. The prizes are a bops Metallic Chevron Bangle (a percentage of bops revenue and time goes toward empowering women across the globe!), a Fringe Studio decorative ring tray that says "Hello Sunshine" and a Fringe Oak Moss & Apple soap in a "Peace Love" box. Times have been stressful and these small gifts made me smile.
Want to enter to win? Please use the Rafflecopter below to enter. Winner must be a US resident, 18 years of age or older and the offer is void where prohibited. The giveaway runs through December 1. A winner will be selected and notified on December 2.
You can follow Moonfish on Instagram and Facebook to get style tips and learn about awesome new brands. You can also check out Erin's giveaway for an awesome hat and scarf at Loop Looks through 11/25, too!
Please note: I was not compensated for this post. The giveaway prize was furnished by Moonfish. I will send it to a winner. All opinions are my own.