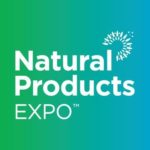 You may have seen my post on Friday on being selected as an "Expo Blogger" for Expo East in Baltimore this weekend. Expo East is the "little sister" counterpart to natural food mecca Expo West. The exhibition part of the show has 1,500+ vendors compared to 4,000 at West. That's still A LOT of great companies to learn about.
I went to Expo West with Simple Squares in March and spent a day talking to folks and getting all the foods and drinks and more. Here's my recap. [I also did two giveaways and a ton of follow-ups with great companies so you can expect some more great follow ups now.] I had a blast. September is very hectic for me at work, so I almost skipped heading to Expo East, but I decided it would be a fun mini-break. I swung a 3-way trip with a work meeting on Thursday and was able to attend a day and 1/2 of the three day show.
I applied to go to Expo East as "media." I got a press pass (you can call me "scoop.") New Hope Network who puts on the shows put out a call for bloggers to cover the show. I wasn't sure if I'd be "big" enough, but I put my name in the ring and was selected. I got a press tag and a pin that said I was an Expo Blogger. And, wouldn't you know, I got noticed! Fun, huh?
I was contacted by a number of brands before the show to set up meetings. Expo East is a bit more compact than Expo West, but I still got my steps and did some rushing around. I had about an hour to get the lay of the land. I grabbed some Bulletproof Coffee [and skipped their new "Fat Water" – yup, that's a thing! Disclaimer- I thought it sounded disgusting but it sounds like it is only a bit of oil from coconut as fat but still.] As I walked in the main hall, I saw lots of faves and companies that I met at previous events. I kept on the look out for new brands and product extensions. I swung by and told my friends at Perfect Bar my (very positive) feedback about their three new flavors and did some product testing. I checked out the adorably bottled Green Mustache Juice Smoothies. They started for kids but are good for grown ups, too!
As an Expo Blogger, a few brands instagrammed me and told me to swing by. I met PJ from Country Archer and tried some of their new all natural jerky flavors. I got some samples to share and will work with them on a full review, too! On Day 2, I checked out The New Primal for some meat sticks, because they invited me, too! There was a LOT of great meat and jerky at the show. And LOTS of fat. I may have tried several kinds of pork rinds, bacons and meat sticks. Good thing I eat meat. There was lots of meat, bone broth and FAT this year and tons of beverages – especially coconut water based products.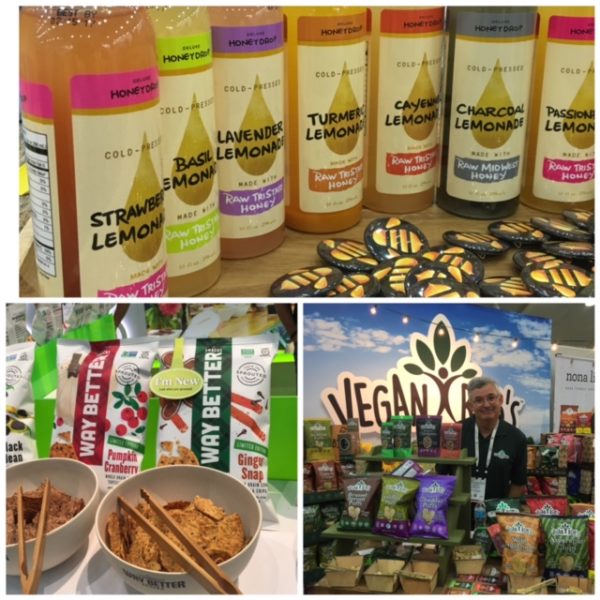 My first appointment was with Honeydrop Beverages. They make cold-pressed raw honey lemonades that are gluten and GMO free and made with local honey and antimicrobial Manuka honey. The flavors are super unique and the brand team was so much fun. We talked local food, running and taste tested. My fave was the just launched Charcoal Lemonade. Activated charcoal was all the rage at the show (got some Curaprox charcoal toothpaste – yup it's black!!). Activated charcoal is "known as a multipurpose remedy, activated charcoal can be used to whiten teeth, help prevent gum disease, alleviate gas and bloating, treat alcohol poisoning, and reduce high cholesterol." It tasted good, too!
I then went to chat with Way Better Snacks and then Vegan Rob's to talk about what's new in snack foods. Way Better Snacks make delicious, all-natural sprouted tortilla chips and crackers. They are Gluten-Free, non-GMO and 100% whole grain with sprouted chia seeds and quinoa. They launched Chipotle BBQ at the show, but I was focused on the yummy seasonal flavors: Ginger Snal and Pumpkin Cranberry. YUM! Vegan Rob's makes healthy snack "puffs," chips, chick peas, popcorn and more. Two new digestive friendly snacks have been added to their unique line-up. Probiotic Cauliflower Puffs are made with organic, ancient, whole grain sorghum and Asparagus Chips are fortified with TerraVia algae and phytonutrients. This line is growing and growing. Rob says "can't stop it!" They are working on some great line extensions, too!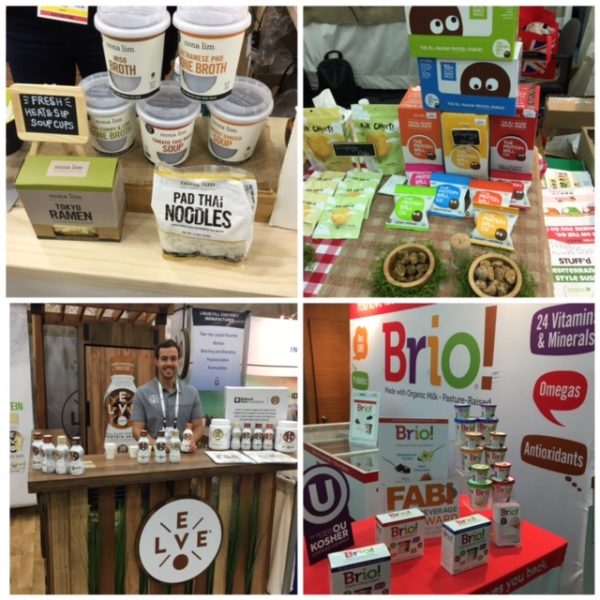 After Vegan Rob's, I had a bit of time, so I sampled opportunistically. I checked out Nona Lim bone broths and soups. The unique asian flavors are amazing! They come in reusable, fresh heat and sip soup cups.  I can't wait to try them all! I grabbed a protein ball from The Protein Ball Co. Love their package (and it tasted good, too!) I chatted up the guys at Evolve and enjoyed some plant based protein shakes. I checked out Brio's vitamin enriched premium ice cream, too! You should check this one out if you see it!
Next up, I checked out sponsor youtheory, a beauty product company that is the current leader in nutritional dietary supplements. Youtheory's supplements are "designed to optimize mens' and women's capacity to lead healthy lives while simultaneously aging beautifully." Yes, please! Expo Blogger, Pam and I met with youtheory's Chief Scientific Officer, Naturopathic Doctor, Nick Bitz. He shared information with us on their Sleep formula, Collagen products, #1 in category Turmeric, Trace Minerals and more. I learned so much cool stuff that I'm going to do a full post. A key take away – get on the collagen train – NOW! He convinced me of that. One more for now – take probiotics every day.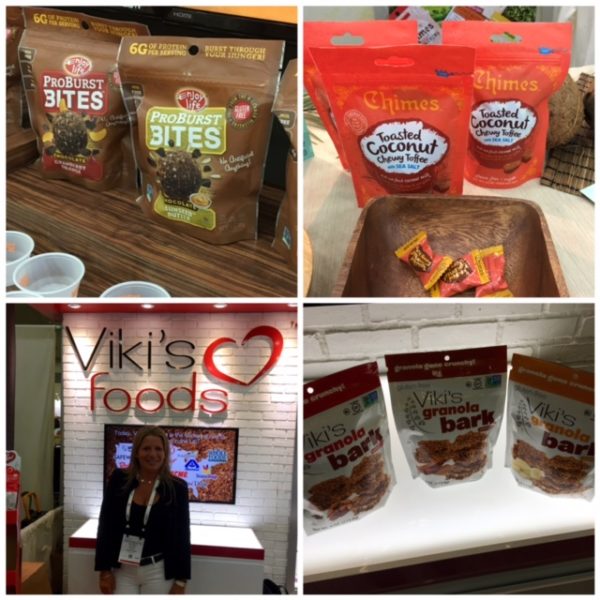 I headed back to meet with Viki's Granola. I stopped by to check out Enjoy Life's new ProBurst bites on the way. I tried Chocolate Cinnamon Spice. It was like a decadent chocolate truffle, but good for me. I'm going to work with them to get a full review up. They taste amazing! I also swung by to tell the Chimes guys how much I love the Toasted Almond Coconut Toffee (and snagged a bag to share.) They let me sample the new chewy version with sea salt. AMAZING! I met Viki from Viki's Granola. She started her granola company as a happy accident. She made some for her daughter's school bake sale and the rest was history. Everyone wanted to buy A LOT more. She now makes 5 awesome flavors and just launched 3 flavors of granola bark. It's delicious, too!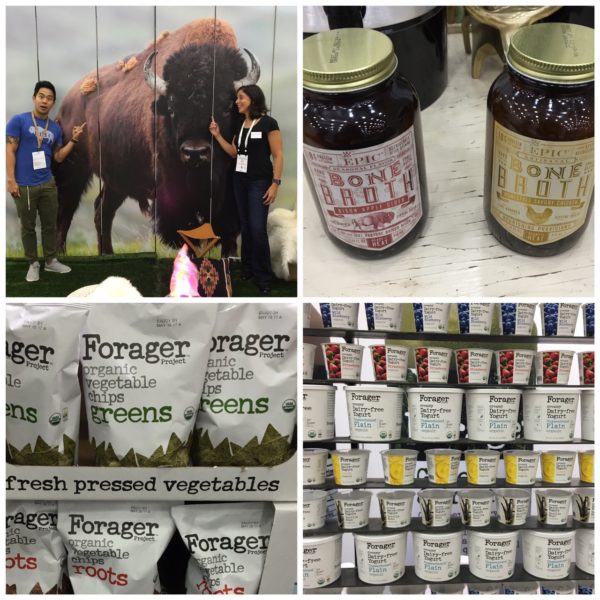 I stopped by to see Eric at EPIC Provisions. We clowned around with the water buffalo, tried the bone broth (love the chicken flavor) and pork rinds and pork cracklings (loved the former). I also went to try amazing new chips from Forager Project. They're made with the left over vegetable fibers from juicing. They're SO tasty and good for you. They also made a cashew yogurt that is OFF THE HOOK. Look for this at Whole Foods and other stores. You're welcome!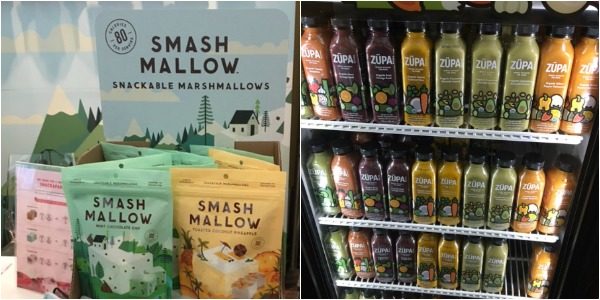 I made my way up to the Emerging Products area to meet Zupa Noma and Smash Mallow. These brand new companies have awesome branding and even better tasting products. Zupa Noma is a single-serve chilled vegetable soup brand. The soups are made with organic vegetables and superfoods and are seasoned with fresh herbs. The soups are low in sugar and calories and are high in fiber (and taste!) ZÜPA NOMA comes in six flavors. Yellow Pepper Habanero and Cucumber Avocado are my faves. This was one of my favorite new products! Smash Mallow makes snackable marshmallows made with simple ingredients "whipped to perfection." They are gluten free and are made with 100% organic sugar. They come in seven flavors. My faves were Cinnamon Churro and Mint Chocolate Chip. Keep an eye out for these awesome newcomers!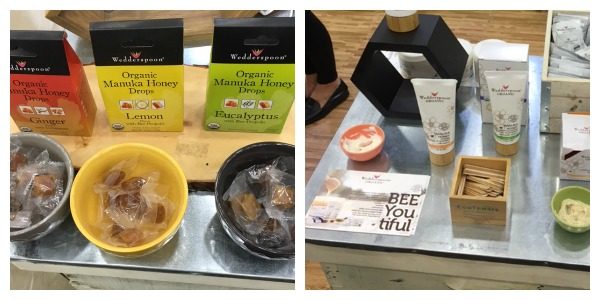 I headed back down to meet Wedderspoon. Wedderspoon makes 100% organic, non-GMO Manuka Honeys from New Zealand. The also are releasing a Manuka skin care line with a day cream, body lotion, cleanser, lip balm and more. They have awesome lozenges and kid's lollipops are coming soon. The lozenges are delicious and helped soothe my sore, dry throat. I learned more about the new skin care line and got some samples to try and share. They are sending me a package for review (and I'll share, too!)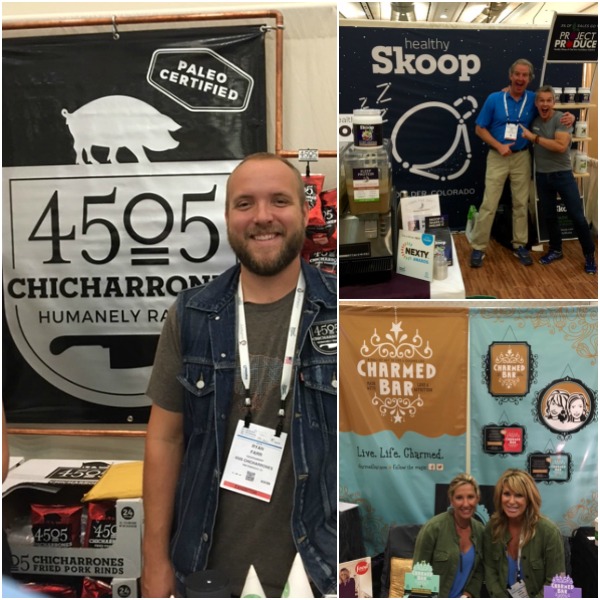 After this, I met Ryan from 4505 Chicharrones. He's been making healthy, natural, artisanal pork rinds for seven years. He started by trying to eliminate waste in cooking for his restaurants. 4505 Chicharrones taste amazing. They use humanely raised, antiobiotic free pork rinds and kettle cook them in lard. They are high in protein and have zero carbs and surprisingly low calories. He's been doing Paleo since before it was cool. Grab these if you see them! On the way back to the main floor, I swung by to say hi to the guys at Healthy Skoop (and got the scoop on their new Sleep Protein and scored lots of samples to share!) and met the lovely ladies behind Charmed Bar, too! I finally get to try these bars – YAY!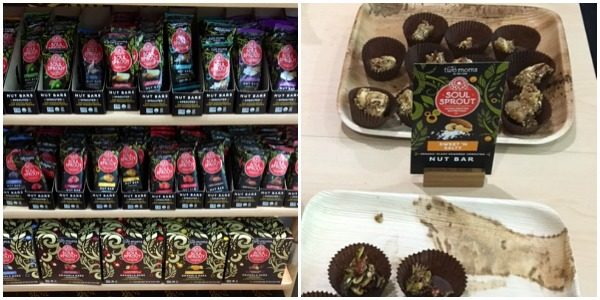 I finished up the day with a visit to Soul Sprout and a tour around with Annie. Soul Sprout (formerly Two Moms in the Raw) makes delicious organic foods with sprouted and plant powered superfoods. They make granola bars, truffles, crackers, cereal and nut bars. They recently reformulated products to remove agave and made more enhancements. All products are wheat, dairy, soy, gluten, sugar and GMO free. CEO Matt gave me a ton of products to try and to share so stay tuned for more info!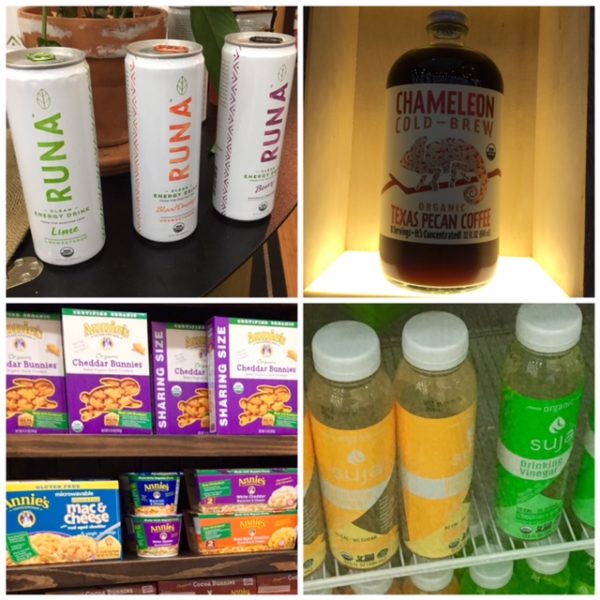 As day 1 was wrapping up, I met Annie for a little tour. Annie is an awesome PR person who covers some of my fave brands like Perfect Bar, Birch Benders and EPIC Provisions. We met up and did a walk around to RUNA, Chameleon Cold-Brew, Annie's Homegrown, Purely Elizabeth and Suja. I was sampled out and overly caffeinated, but I still tried some RUNA varieties and Chameleon Cold Brews. At Annie's we grabbed some samples for my favorite kid testers and I saw some cool product extensions like Quinoa Mac & Cheese. Purely Elizabeth has new grain free granolas and two new probiotic granolas. These probiotics are vegan and survive the baking process. They taste amazing, too! We swung by Suja and checked out their new line of drinking vinegars. I have to try those soon!
The show closed at 6 and I was beat. Writing about at all of the walking, talking and eating I did, I can see why! I hauled myself and my loot back to the hotel and about passed out. I had to get ready to meet fellow blogger Lauren to run on Saturday AM and for a power 4 hours at the show with no appointments.
I'll be back soon with my day 2 finds and faves and a picture of #alltheloot!  I'm so excited that I got to cover Expo East. I had great conversations with so many brands. I also saw some fun trends and shifts. I'll tell you all about it in the days to come – I promise.
Which of my Day 1 "find" are you most excited to try?
Please note: I received free entry to Expo East and was invited to try some of these products. I was not compensated in any way for these comments. All opinions are my own.