After a few busy weekends away, I was excited to have a quiet weekend this weekend. Of course, I realized that I had signed up for a food prep class/brunch with A Sweat Life at Kitchfix and got passes to the Good Food Festival in Chicago.  This was going to be one healthy Saturday afternoon. I added in an 8 mile run, a large cup of coffee, a few friends and went for it. And boy, I'm glad I did! It was a great way to spend a Saturday afternoon.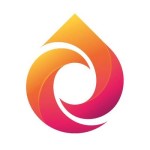 A Sweat Life hosts monthly "Sweat Working" events (like networking but active). This was the second No "Sweat Working" food related event. I enjoyed the last one at Mariano's and was excited to check out a meal prep/cooking demo and brunch at Kitchfix. Kitchfix is "the solution for when you're too busy to make a meal, in need of a healthy option, craving something scrumptious, or all of the above." They create meals that are chef-crafted, made from scratch, sourced as locally as possible, dietitian approved and delivered. They also sell at a retail location, local gyms and some items at Whole Foods.
Amanda and Allison joined me at Kitchfix. After being greeted by Jeana, we got some coffee and dug in to fruit, paleo muffins, nuts, a quinoa bowl and some chicken salad. Then Chef Joe and the house dietician, Katie, showed us how to make the Quinoa Greens Bowl, California Chicken Salad and spicy and sweet roasted nuts. They did a great job of explaining the best ways to cook all of the ingredients, ways to prep in advance and answered a ton of questions. We got all of the recipes, some to-go food and an awesome goodie bag. This session was informative, delicious and fun.
You can keep up with A Sweat Life on Facebook, Twitter and Instagram and Kitchfix on Facebook, Twitter and Instagram. Chicago friends, try Kitchfix and get $30 off your first purchase of $35 or more with this link. Sign up, place an order over $35 and click "Apply Discount for Referred Friends." You're welcome!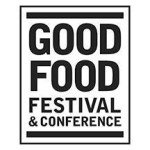 Then, Amanda and I headed over to meet Wendy for the Good Food Festival. The Good Food Festival gives people the opportunity meet experienced farmers and gardeners, watch chef demos highlighting local food and check out more than 100 farmer, food business and non-profit exhibitors at the Good Food Marketplace. I went last year with Susie so I had some expectations. This year did not disappoint. There were lots of great local businesses to meet and delicious foods to try.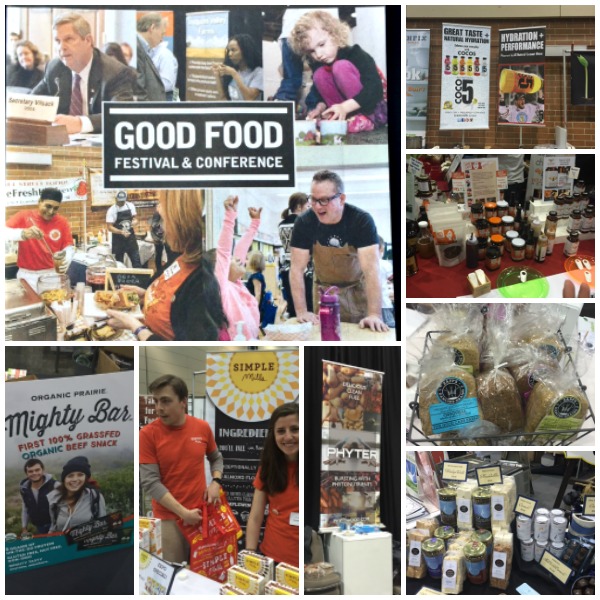 We tried ALL the foods and chatted with some local businesses that were new to me. The highlights for me included delicious GF crackers from Simple Mills, confections from Katherine Anne, amazing cookies from The Paleo Cookie, Phyter Bar [real food bars – in preview. My fave was butternut squash/peanut butter! Yum! Can't wait for these to launch] Mighty Bars (Beef Snacks), Coco5 Hydration, The Date Lady, Zapp's Dancing Grains, Farmer's Fridge [we got a coupon for a free salad! You can too! Use code ERICAA5695 when you create a rewards account HERE], Organic Valley and Karma Kombucha. There were a ton of organic meat suppliers, natural food wholesalers and CSAs there, as well. There were some great food vendors that I know and love like Eastman Egg and Kitchfix! [Busy day for them, too]
This was a super fun double header! Now I have a bunch of new healthy products to try and some new healthy recipes to make. This day made me excited for the Farmer's Markets to open and for all of the great spring and summer local foods.
You can learn more about the Good Food Festival on Facebook and Twitter.
Have you tried any healthy meal delivery services or checked out any food festivals near you? Tell me about it in the comments.
PS. Don't forget about my great giveaways!