If you come around here ever, you know I am not a beauty blogger. That being said, I like to look good once in a while and I love to try new products and services that help. I was offered the opportunity to try an in-home salon service, Stylisted, and a great new beauty product, Organic Revitalizing Night Cream from Block Island Organics. Of course, I said "yes" to both.
---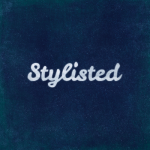 Stylisted lets you book in-home hair styling and makeup appointments from a network of vetted beauty professionals. They say, "Skip the salon, select the professional for your needs and wait for beauty to knock at your door." I say, you want to come to me for the same price as the salon? Sign me up!
Stylisted is currently available in NYC, LA and Chicago. It takes no time to create and account and to browse for available stylists and services. You can book online or on the Stylisted iphone app. They offer a variety of hair services including blow-out, up-do, dry styling, extensions, wedding and tutorial. For make up, they offer basic makeup, tutorial, wedding, lash extensions and airbrushing. They have a dollar sign scale (from 1 – 4) so that you can choose a price range and user reviews on a 5 star system. They also provide a bio and photos of sample styles for each stylist.
I booked a stylist to come over to do a blow-out for me the night of The Husband's birthday. Well, I thought I did. I had in fact accidentally booked a dry style. Imagine Christopher's surprise when I opened the door with my damp hair. He was very cool under pressure. We grabbed a hair dryer and a great spot in my living room with a view and he went to work.
I asked for more body than I usually have a showed him some photos. We chatted, Christopher did some magic and voila! Pretty quickly, he was done and the bounce and body lasted all night. This could not have been more convenient and the results were terrific. I got a lot of compliments and was so happy to have one less thing to worry about. If it had not been such a casual party, I would have had my make up done, too.

Want to try Stylisted? Get $10 off your first Stylisted appointment if you book with this link. You can also follow Stylisted on Facebook, Instagram and Twitter to see when they get to your town and get great beauty tips.
---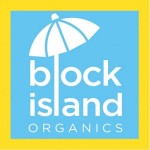 My friends from Block Island Organics emailed to see if I wanted to try their new Organic Revitalizing Night Cream. You may remember that I tried their terrific organic sunscreen this summer (review).
In case you missed my original post, Block Island Organics is a majority women owned, family company that started on Block Island, Rhode Island. Their belief is that good skin care is about good sun care as the sun is the leading cause of skin damage and premature aging.  They provide products that are affordable and organic so that skin care is less complicated and not overly expensive or chemically manufactured.  They believe that it is their responsibility to educate consumers, provide quality products and simplify the skin care process. Check out their education on UV Rays and their great sun care Q & A. They also believe in transparency. Click here to learn more about their ingredients.
Block Island also makes a facial cleanser and moisturizers. Kelly told me that "The night cream is an organic and natural formula rich in antioxidants like vitamin C and E.  Vitamin C is known for its anti-aging properties and a recent study by Yale University dermatologists suggests vitamin E protects against the effects of sun exposure long after sundown. It features gentle botanicals such as cocoa butter, calendula, rosehip, avocado, aloe vera, jojoba, blueberry and more.  It's great for all skin types." It also is cruelty free with a vegan formula and is never tested on animals. The cream contains no parabens, sulfates, petrochemicals, phthalates, dyes or artificial fragrances.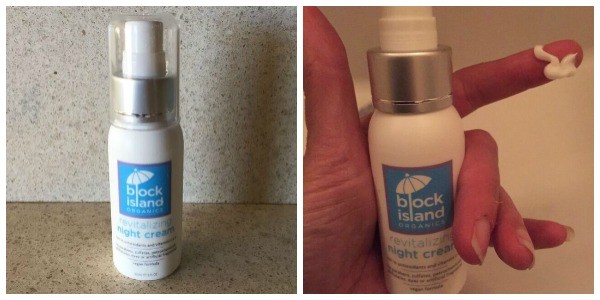 I took some before and after shots of myself and I decided that I looked way too tired in the evening and morning! Vanity, thy name is Erica. Anyway, the cream is very light and has a mild, natural smell. I like the way it feels on my skin and I noticed that my skin looked less dry and more hydrated. This cream can also be used in the daytime and there is no issue with being in the sun while wearing it like some night creams. I like this product a lot. You don't have to use much so the 2 fl oz bottle lasts a while. It also is sold at a good price for an organic product at $29.99 retail (includes shipping).
You can follow Block Island Organics on Twitter, Facebook, Instagram and Pinterest. If you sign up for their newsletter, you can get 15% off your first order plus you always get free shipping on orders over $50. Plus as a special gift for readers, get 20% off on all orders through 11/2 with code erica (cannot be combined – so get it while it's hot!)
---
Have you tried any new things of beauty? Tell me about it in the comments.
PS. Don't forget my great giveaways and the giveaway round up!
Please note: I tried Stylisted and Block Island Organics Revitalizing Night Cream at no cost in exchange for an honest review. I was not otherwise compensated for this post. All opinions are my own.