Please note the raffle is closed and winners have been announced. Please DO support Alexandra's Playground, though!


There are many charities that I feel passionate about for a variety of reasons; I write about them often. One that I have supported every year since it was founded is Alexandra's Playground. This organization was founded by my friends, Andrea and Michael Vitale, to honor the life of their daughter who passed away in 2008 when she was four years old. Alex loved to play, so the mission of the organization is to provide opportunities for children all over the country, and the world, in underserved communities to have safe and active play areas and programs.
Andrea and I went to college together and later became friends through (surprise) running when we literally ran into one another time and time again in New Jersey and New York City on the run. Somehow when the going got tough in Central Park, or during the New York Marathon, Andrea's smile and cheers would carry me forward. Her positive energy and spirit are unmatched. I asked Andrea to tell us more about Alexandra's Playground in her own words.
What is Alexandra's Playground?
Alexandra's Playground was founded to commemorate the very special life our our daughter, Alexandra, whose beautiful life ended was lost in 2008. Recognizing the void left by all the ways in which Alex would have impacted the World, my husband, Michael and I founded Alexandra's Playground. Embracing Alex's spirit of play, we chose to focus our efforts to support opportunities for safe, active play throughout childhood.

How did you determine the mission and structure of the organization?
Deciding that we wanted to support play opportunities was easy! Figuring out how to do this was not! We have worked closely with a "Friends and Family" Board of Directors to create the mission and structure of our organization.
With 4 boys and 2 full time jobs, how do you and Michael manage to grow and develop the organization?
Raising 4 boys and working and growing ALexandra's Playground has been challenging! We have a wonderful Executive Director, Trish Heywood, who does a lot of the blood, sweat and tears work of our organization. We are lucky to have incredibly supportive friends and family who take on roles within the organization too.
What is the most rewarding experience you have had a result of one of the playground projects?
Building playgrounds is incredibly rewarding!! I love showing up on the day of a playground build and having nothing but an empty lot in front of me and then working all day and having a finished playground after a hard days work! Seeing the children's faces at the end of a "build day" is just priceless!
If you could build a playground anywhere in the world, where would it be and why?
Children all over the world do not have access to safe and active play! In the past we built a playground at a girl's school in Afghanistan and then many playgrounds in the US. In April, we will be scouting playground locations in Haiti!
Why is play so important to you?
Play is so important for the social, emotional and physical well-being and growth of all children. My husband and I are very active athletes (runners, skiers, bikers, etc.) and believe that all children should have access to safe, healthy and active play. Alex loved to play, she loved playgrounds and we needed a way to keep her playful spirit alive!
For the second year in a row, I am joining the Alexandra's Playground NYC Half Marathon Team. Last year, the team raised over $70,000 to build playgrounds and deliver programs all over the world. This year after the race, Alexandra's Playground will be building a playground right here in Chicago at 79th and Racine before the American Academy of Orthopaedic Surgeons conference on Tuesday, March 19th. (Volunteers are still needed for site preparation on Saturday, March 16th from 8 – 4 if anyone in Chicago is interested and available let me know!)
Since I recently raised money for Cycle for Survival, I have not spread the word far and wide for this fundraising effort. You are in luck – I decided to host a RAFFLE instead!
THE PRIZES!

1st Prize – $100 voucher to Lole (This is a women's apparel site, so if a man wins he can pass on this one and take 2nd prize if he would like!)

2nd Prize – One $50 gift card to J Crew or Madewell – can be used online or in the store.
3rd Prize: A Health and Fitness Bundle – includes one case of KIND Fruit and Nut Bars (contains 9 KIND Fruit & Nut Delight and 9 KIND Almond & Apricot bars), one "Safe Side" gym towel and one Fuel Belt Distance Runner's Waist Pack. (Don't like exercise? you can pass on this one and get a Love With Food "Classics with a Twist" box and 4th or 5th prize instead.)
4th Prize – one technical t-shirt with the Alexandra's Playground logo in the size of your choice. (Provided by Alexandra's Playground)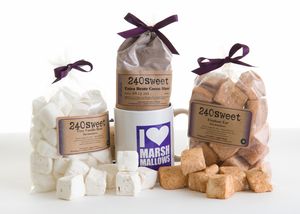 5th Prize: Sweet 240 "Cup of Classics" gift set – This set includes a bag of Very Vanilla Bean Petite Puffs, a bag of Elephant Ear Petite Puffs, a I Heart Marshmallows mug, and a bag of our European Style (hot) Chocolate Mix.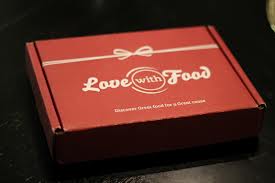 6th Prize – Love With Food "Classics with a Twist" box. You will get an awesome curated box of unique, hard-to-find tasty bites which varies based on seasonal themes. Trust me you'll love it!
Please note: These prizes were obtained by my shopping and deal finding. This raffle is sponsored by me and not by any of the above companies. All money donated will go to Alexandra's Playground.
HOW TO ENTER a/k/a THE RULES:
1. Donate $5 or more to Alexandra's Playground. Please go to the website and click the DONATE NOW button. Please put my name (Erica Agran) in the comments section on paypal. It is a 501(c)3 organization so your donation is tax deductible!
2. For every $5 you donate, you will receive one entry into the raffle. ($25=5 entries and so on) I will keep a tally with each donation in order of the notification of receipt.
3. Please leave a comment on this post when you donate, so that I can add you to the list!
4. Want extra chances? Please share this post on FB, Twitter, Pinterest, Instagram or email (and leave a comment telling me you did and where). One entry per share!
5. All tapped out at the moment, have other commitments or don't want to donate, but still want an entry? Leave me a comment with some encouragement for my run on Sunday! (ooh and pleaselike my Facebook Page, if you have not already!)
6. I will pick the winners with Random Number Generator at the end of Thursday March 21 and announce them the following week.
7. One prize per winner.
Please consider supporting Alexandra's Playground (and my run) and remember that you have to be "in it to win it"!