I love free stuff and I love exercise, so I was happy to see some cool free Chicago health and fitness events on Vital Juice (Not in Chicago? Vital Juice is in some other major metros, too, so sign up to get their emails to see what cool free stuff is available where you are.) One really cool thing is a link to FREE Saturday morning workouts in Millenium Park – 4 different classes in a beautiful setting all summer long! Check it out – even if you are just visiting!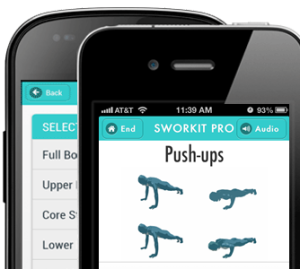 I also found Sworkit a cool, new, FREE app on Android or iPhone that creates randomized circuit training workouts based on how much time you have. If you are lazy about lifting/strength like me, this could be the key to getting a better workout! Most of these exercises are body weight only and can be done anywhere. No more excuses! Even for me! The Greatist also has a good post on 55 Body Weight Only Exercises You Can do Anywhere.
Wednesday, June 6th, is National Running Day. Check out some things to do to participate! Prefer to run alone? How about some tunes recommended by Brooks to keep you happy while on the run?
And some fun deals to check out:
BUT before I get started — This deal today on Groupon (Chicago) leads me to believe that they have JUMPED THE SHARK!!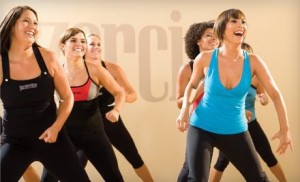 Jazzercise? Seriously?? Who is with me on this?
Sorry Groupon, Gilt City has my number here today! They have 3 cool Chicago deals:
1. This seems super extravagant and requires a special occasion. Have one this summer? Check out this really cool, over-the-top "VIP" deal at the Terrace at Trump for you and 5 of your friends. (And please invite me!)
2. Also, a cool deal for a small group – 3 options for sailing right from Belmont Harbor for you and some friends (deals are for 4 – 6 people ~$50/person) from Chicago Sailing. This has something in common with Trump – you can invite me!
3. On a budget? Just visiting and need a bike? Here is a great deal for you from Bike and Roll. 50% off in June for 1 or 2 people. (I have a bike but you can still invite me and I can show you around!)
Had enough of Chicago Deals? Here are some national deals to check out:
– Go to Spaweek.com and enter your zip code for some great local spa deals. I received this one for 30% a spa day at the Peninsula. Looks pretty great and there are many $50 options, too!
– I am kind of addicted to Smarty Pants Vitamins (Gummy vitamins for grown ups. Soooo up my alley!) The good news is for every container purchased, they donate one to someone in need. Good for you, fun and socially responsible. Win-Win-Win! Click here to save 20% with the discount code WELLDAILY20.
– There are still a few days to get a $49 26 piece steak Father's Day Gift pack from Travel Zoo. They say it is over 70% off! That could be some serious summer grilling!
– Travelzoo also has $12 annual subscription to Conde Naste Traveler. For $1 a month – a great way to plan new trips and dream about new adventures!

– One last fun, kitschy thing for Father's Day (or any day for that matter). Living Social has a national deal from "Mug on Mug" – 2 mugs for $14 or $16 with any photo on it.
And the winner of the Moving Comfort $25 off certificate is (drumroll please) Anne B from Denver, CO! (The husband did the picking out of an actual hat, so it was totally on the level!)