One of the first things people learn about me is that I love running. I try not to be a "runnerd" (spewing splits, coaching advice and nutrition tips). I just love to run and am so energized about it that I have had many a friend or co-worker give it a try despite "not being a runner". I have proudly helped many a friend train for and pace a first race (or first distance). I have so many happy memories found on the run.
I have also run 400+ races in the last 20 or so years. I was selected in 2012 for a "real runner" campaign by Fleet Feet Sports for their inaugural Women's Half Marathon in June 2012. They dubbed me the expert! (I also got made up, put on cool posters and flyers, got free New Balance gear and shoes and 15 minutes of "fame")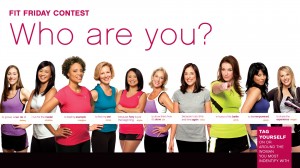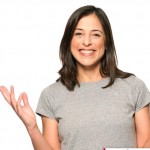 Not surprisingly, I hate to pay retail for running shoes, clothes, races, etc. I normally try on and buy shoes from my local running retailer once a year and then I hunt for the best deals online throughout the year. I have been known to have 3 – 5 extra pairs of shoes on hand at ALL times.
Running links for deals:
1. Sierra Trading Post – awesome online retailer. Sign up for their email list and create an account (with this link $10 off your first purchase). The more you buy, the better the deals. They frequently offer last season or overstock items discounted and then coupons for an additional 35% off if you spend over $100. I just got 2 pairs of Karhu sneakers that each retail for over $100 for $110 ($53 and $47)! They also have great deals on clothes for fitness and travel and a very good return policy.
2. Holabird Sports – great prices on shoes
3. Roadrunner Sports – good deals if you join their membership program and then buy a lot!
4. The Clymb – a 72 hour sale site for fitness brands – great prices on brands you would buy anyway
5. Active GearUp – Like groupon for active folks. Sales on races, energy bars, gadgets, etc. Get $10 off your first purchase with this link.
6. Leftlane Sports – more fitness sales and great deals on brands you know!
7. I also try to sign up for races early as races go up toward race day. I am sure I have more tips… let me think about it some more!
8. Oh yeah! Check your local running clubs and organizations for discounts! See my post on the great savings I found through Chicago Area Runners Association here
9. More sneaker deals at Kelly's Running Warehouse and Joe's New Balance Outlet. And don't forget ebates and googling for promo codes! You can almost always find something!
Found running list of my running trivia/tidbits in no particular order:
1. Favorite marathon – NYC Marathon. I have run 13 14 15 16 17 18 and I'm now guaranteed entry for life!
2. Favorite half marathon – Philadelphia Distance Run – now "Rock and Roll" Philadelphia Half Marathon.
3. Best running advice (received) – if you train 2/3 the distance you can successfully run the race.
4. Best running advice given – "Just run faster"
5. Best running advice received but not taken – "Don't start out too fast"
6. Number of friends made on the run – countless and those friendships are priceless.
7. Best running introduction – after a half marathon race, a woman from behind me and my friend Rasko yelled in an exasperated voice "if you would have shut up for 5 minutes you could have run so much faster." Natalie I. is a dear friend now (and she gets nervous when I am not talking enough in a race.)
8. Best thing I have learned about myself through running – it is all mind over matter and I can do it unless I convince myself I can't.
9. I still get nervous at the start of every race, but now I can have fun with it.
10. I have run well over 200 250 300 400 (well over 100 more since starting this blog in 2012) races including 34 35 36 37 39 40 42 44 46 marathons and 95 100 150+ half marathons.
11. I run more miles per year than I drive.
12. Worst running disaster that makes for a good story (tie) Boston marathon 2007 (nor'easter), Chicago marathon 2007 (heatwave) and Waterfall Glen snow day training run 2007. 2007 was a tough year. The good news about those is that I made great friends in the process of those "disasters"
13. 15 minutes of fame – was selected as a "spokesmodel" for the Chicago Women's Half Marathon and dubbed "the expert" for running so many.
14. 1 minute of fame – the announcer of the NYC marathon in 2003 was a colleague's husband and he announced my very notable maiden name and I got a ton of phone messages because people heard it. That was before the text message! I also was on air on WCTC, the local radio station, being interviewed after the very memorable 2001 NYC marathon!
Why do you run?