It's Friday, so I'm linking up with Running on Happy and Fairytales and Fitness for the new Friday Five 2.0. The theme this week is "Love." With Valentine's Day coming up fast, I'm going to go with "5 Great Valentine's Gifts for Him or Her." There's still time to get most of these by next week if you're so inclined. Of course, I'm looking for fun ideas and good deals, too!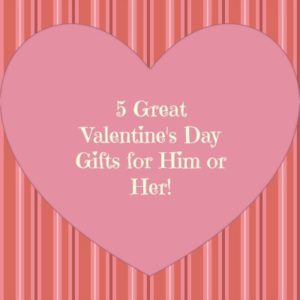 5 Great Valentine's Day Gifts for Him or Her

1. Is fitness a focus this year? Get his and hers Fitbits and start a little challenge. You know I love mine. Save up to 50% off plus get free 2 day shipping on orders over $50 through 2/14 with code 2DAY. Also, get 4% cash back from ebates.

2. Want to up your Valentine's beauty game? Try a gift set from Pur Attitude. All of their products are non-toxic, waterless and contain 100% pure ingredients. I had the opportunity to test out the Love Your Body Bath Set with Caviar Anti-Aging Hair Shampoo and Conditioner and Foaming Bamboo Almond Scrub. The Husband and I are loving our healthy, shiny hair. You can get $10 off if you sign up for their newsletter. Plus, get a free 3 Piece Skin Essentials Kit when you spend over $50 ($88 value).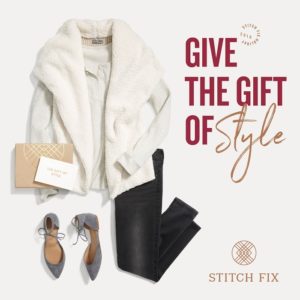 3. Could your Valentine use a new look?  It may be too late to find the perfect outfit for the the gal or guy in your life, but you can get a Stitch Fix gift card. What's Stitch Fix? It's an online personal styling service. Stitch Fix has women's sizes XS-XXL (0-16) and men's sizes XS-XXL (waist sizes 28-42), as well as maternity and petite clothing. The recipient fills out a style profile. Each month (or time frame that works for them), they receive a shipment with five items. Then, he/she chooses what he/she likes and returns the rest for free. The $20 styling fee is applied toward any purchase. My fave feature – if you buy all 5 pieces, you get 25% off. I was a bit  late to the Stitch Fix party, but I love my quarterly deliveries so far. It's a great gift! Get your first styling fee free with this link.
4. Does your Valentine like to try new foods? Give a subscription to one of my fave subscription boxes! Love with Food sends monthly tasting boxes and Gluten Free boxes. For every box purchased they feed a person in need. That's a win-win. They also have great products from some of my fave brands and are adding new brands all the time! Get a free box with any 6 month (or longer) plan plus save $10 on selected plans with code VDAY2018 through 2/15.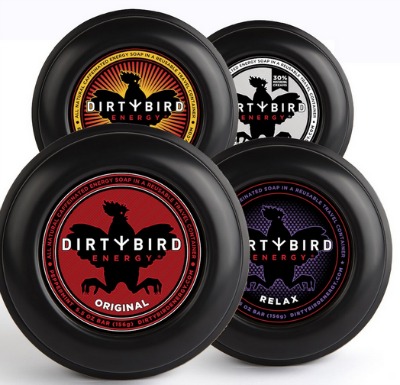 5. Is your Valentine sporty?  Dirty Bird makes all natural soaps made with premium oils to "restore and revitalize your mind and body after a tough workout or long day at work." The Energy soap contains caffeine and has natural oils including peppermint and coconut. The Relax soap has an aromatherapy blend of lavender and chamomile and ylang ylang to help you get a good night's sleep. They now make a "Replenish" variety with 30% moisturizer and a "Recover" variety infused with Arnica, Eucalyptus and Rosemary extracts to promote faster healing. The Husband and I are big fans! Get free shipping on 6 packs and orders over $30.
Happy Friday! Hope you have a great weekend!
PS. Don't forget my great giveaways!
Please note: I was provided with sample Pur Attitude and Dirty Bird products at no cost in exchange for editorial consideration. I was not compensated by any vendor in this post. All opinions are my own. This post contains an affiliate links for ebates, Stitch Fix and Love with Food. If you sign up, I will receive a small commission.