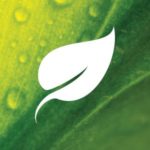 You may remember that I had the opportunity to try Genuine Health's fermented proteins and bars (review). Probiotics are all the rage these days. Fermented supplements have several benefits including improved digestion of nutrients with no bloating, better bioavailability and higher absorption of nutrients.
Genuine Health has been making all natural, non-GMO health supplements for over 20 years. All of their products are backed by research and contain only proven ingredients in clinically proven dosages. They're passionate about healthy, happy living and they "want everyone to feel like us – every day!" They're all about "making a healthy difference in peoples' lives." Solid mission!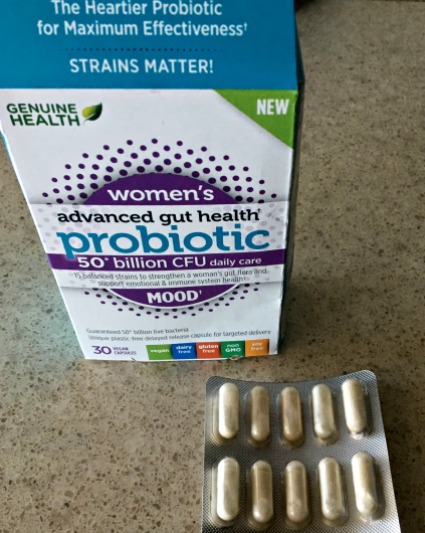 I've been taking probiotics for a while now. I was excited to check out these Women's Health Advanced Health Probiotic. They have three new varieties for Women's Health – Mood, UTI protection and Daily. There are two non-gender specific kinds, too. They're all gluten free, vegan, non-GMO and soy free. The "Mood" variety is specially formulated to relieve stress and improve quality of life. It is guaranteed to have 50 billion live bacteria (like my Dr. recommends!) I switched these up for my regular probiotics. I can't say that I've noticed a change in my mood, but my digestion is good and I haven't gotten sick this winter!
You don't have to take my word for it! Genuine Health will send one lucky reader a box of Advanced Health Probiotic, too. Please use the Rafflecopter below to enter. The winner must be a US resident, 18 years of age or older and the offer is void where prohibited. The giveaway ends on January 25. A winner will be selected and notified on January 26.
Don't want to wait? You can buy Genuine Health products online or on Amazon (Prime Eligible). You can also keep up with Genuine Health on Facebook, Twitter or Instagram.
Please note: I was offered products from Genuine Health for editorial consideration. I was not otherwise compensated for this post. All opinions are my own. This post contains an affiliate link for Amazon. If you use this link, I will receive a small commission. Also, please keep in mind that statements on probiotics have not been evaluated by the Food and Drug Administration. This product is not intended to diagnose, treat, cure, or prevent any disease.