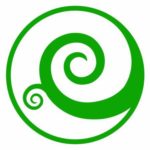 Want to change things up for National Oatmeal Month? Try Equivalent Drinkable Oats from Sprout Living. I met the founder of Sprout Living at Expo East (and he lives around the corner from me – who knew?) They make a variety of plant based, organic, superfood nutrition products from whole foods – including the one that intrigued me most drinkable oats.
Sprout Living products are packed with vitamins, minerals and antioxidants with no unnecessary additives. They make protein powder, drinkable oats and pure sprout powders. All of the products are organic, vegan, non-GMO, gluten free, soy free and nut free. They're serious about quality and all natural, whole food ingredients.
The nice folks from Sprout Living sent me all of the varieties of drinkable oats and protein powders to try. The Equivalent Drinkable Oats come in three flavors – Spice, Mocha and Matcha. The protein powders come in four varieties – Original, Chocolate Maca, Vanilla Lacuma and Green Kingdom.
Equivalent Drinkable Oats are a game changer.  They say, "Equivalent Drinkable Oats are an oatmeal snack, except much, much better. Made from 100% organic ingredients, they combine gluten free oat flour and nutrient-dense superfoods into an enjoy-on-demand meal that provides multi-vitamin benefits and complete plant protein." They're simple to make and are packed with protein and nutrients. You can take your oats with you and prepare them on the go with no overnight prep required.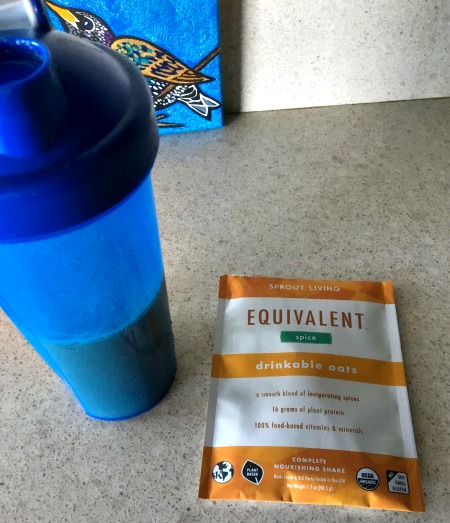 All three drinkable oat flavors are flavored like popular coffee and tea beverages. My favorite is Spice – like a pie not spicy. It's like a Spice Latte. One shake has less than 200 calories and contains 16 grams of protein. The level of spice is perfect for me. I mix it with almond milk in a shaker bottle and viola! Good to go. These are perfect with breakfast or as a late morning snack. My friend, Brian, loves to take these to work for pre or post workout fuel.
You don't have to take my word for it! I'm going to send a sampler of all of the Equivalent Drinkable Oats and Protein Powder flavors with a Sprout Living Blender Bottle ($39.95 value) to one lucky reader. Please use the Rafflecopter below to enter. The winner must be a US resident, 18 years of age or older and the offer is void where prohibited. The giveaway ends on February 1. A winner will be selected and notified on February 2.
Don't want to wait? You can buy Sprout Living products online or on Amazon (Prime Eligible). You can also keep up with Sprout Living on Facebook, Twitter or Instagram.
Please note: I was offered products by Sprout Living for editorial consideration. I was not otherwise compensated for this post. All opinions are my own. This post contains an affiliate link for Amazon. If you use this link, I will receive a small commission.