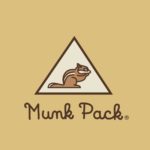 January is National Oatmeal Month. You can celebrate any time or place with on-the-go oatmeal squeeze packs from Munk Pack. I "found" Munk Pack in 2015 (post). They've expanded their flavors and now make Protein Cookies, too!
Munk Packs mix whole grain rolled oats, flax and delicious fruits in convenient pouches. The pouches allow for non-perishable foods to keep without the use of artificial preservatives. Munk Packs are all natural, gluten free, Non-GMO, kosher, vegan and the pouches are BPA free. They also contain high Omega 3s and 3 grams of fiber per pouch. There's no prepping, cooking or cleaning required. This makes them the perfect quick and easy breakfast or snack for "adventurers on-the-go."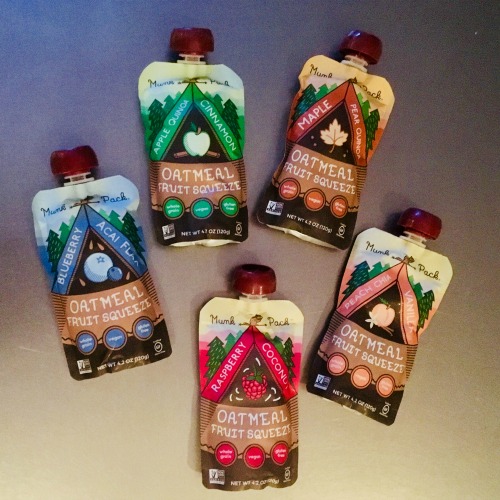 Munk Packs now come in five great flavors. They are Apple Quinoa Cinnamon, Blueberry Acai Flax, Raspberry Coconut, Maple Flax Quinoa (new) and Peach Chia Vanilla. My faves are Raspberry Coconut and Maple Flax Quinoa. My kid testers love Munk Packs, but they're great for grown-ups, too! In fact, it's more like they're made for grown-ups and are great for kids, too.
These are easy to digest. They're perfect for a quick bite before the gym or post run. Munk Packs are great for hiking or camping or any other on-the-go activity. Eat them when you need wholesome energy fast.
You don't have to take my word for it, you can enter to win a Munk Pack sampler. To enter, please use the Rafflecopter below. The giveaway runs through January 17. A winner will be selected and notified on January 18. Winner must be a US resident (or have a US postal intermediary), be 18 years of age or older and the offer is void where prohibited.
In the mean time, you can get Munk Pack Oatmeal Squeezes at Target, Whole Foods on the web or on Amazon. You can also follow on Facebook, Instagram or Twitter. Munk Pack now makes Protein Cookies, too! You can enter to win one (and lots of other goodies) in my Urthbox Giveaway through January 17.
Please note: I was provided free products in exchange for an honest review. I was not otherwise compensated for this post. All opinions are my own. This post contains an affiliate link for Amazon. If you use this link, I will receive a small commission.