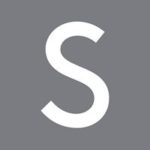 A few months ago I signed up for a sweepstakes that included Stowaway Cosmetics. I didn't win, but I was super curious about Stowaway. I travel often and am always looking to save space.  They say, "We are makeup that is meant to go with you instead of sitting in your bathroom or weighing down your purse. We are mobile just like you."
Stowaway makes smaller scale cosmetics. They are packaged in a "thoughtful, minimalist and portable way." The makeup is made in the same labs as your other favorite brands. It is free of dangerous ingredients like parabens and phthlates. They "deliver a safer product because you finish them before they expire." They don't use dangerous preservatives or unsafe ingredients like some larger cosmetics.
I bought an Essential Eye Palette and an Every Day Ease set during their Labor Day Sale. The eye shadow set has become a "must have" for me. It's about the size of a credit card and is very slim. You can use the dark colors for brows and as eyeliner for the lids, too. The colors are good for day and evening. I've been using mine for several months and I still have plenty. They make a Smokey Eye Palette, too.
The lipstick is perfect for a small purse and comes in four shades. The eyeliner is Q-tip sized. It has not replaced my regular one (but that doesn't take up much space as it is!). The mascara is about the same size as a standard lipstick. This all fits well in my TSA approved travel bag with all my other toiletries.
I got a holiday deal for additional Stowaways for myself. It came with a bonus Essential Eye Palette (shown) and a bonus Smokey Eye Palette ($26 retail value). I'm going to give one away to a lucky reader. Please use the Rafflecopter below to enter. The giveaway is open to US residents, 18 or over and is void where prohibited. The giveaway runs through January 4. A winner will be selected and notified on January 5.
Don't want to wait?  You can get a free product with this link. You can also get a special deal on a bunch of products in the "Referral Special Kit."   You can keep up with Stowaway Cosmetics on Instagram, Facebook or Twitter.
Please note:  I am giving away product I received as a bonus with purchase. This post contains a referral link. If you use it, I will get a small commission.  All opinions are my own.