I tried the Myobuddy Massager Pro at several marathon and half marathon expos. When I had the opportunity to test one out in exchange for an honest review, I said "YES!" The Myobuddy Massager Pro looks like a tool for waxing your car, but it's actually a multi-faceted massager.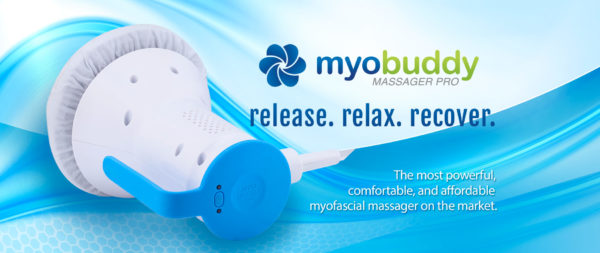 The Myobuddy Massager Pro gives you the power of a professional massage at home. The various settings enable percussive massage, deep tissue massage and trigger point massage. Applying the massager helps with myofascial release, muscle stiffness, soreness and increases circulation. It is meant to compliment massage, yoga, regular activity and even physical therapy.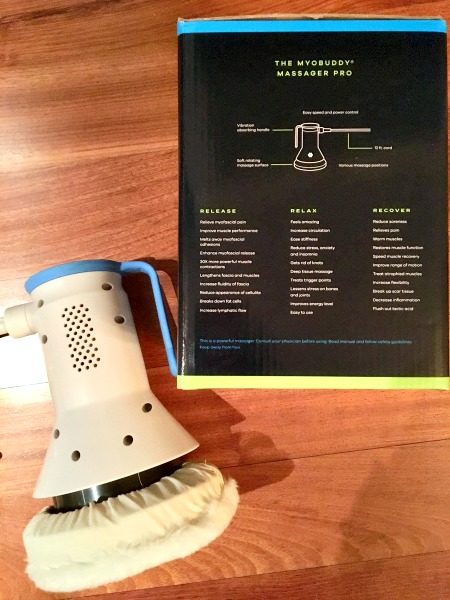 The Myobuddy Massager Pro can be used easily on a variety of body parts. They have a series of videos online to explain how to effectively use if you have a specific muscle issue or injury. The long cord and ergonomic handle enable self-treatment for most body parts.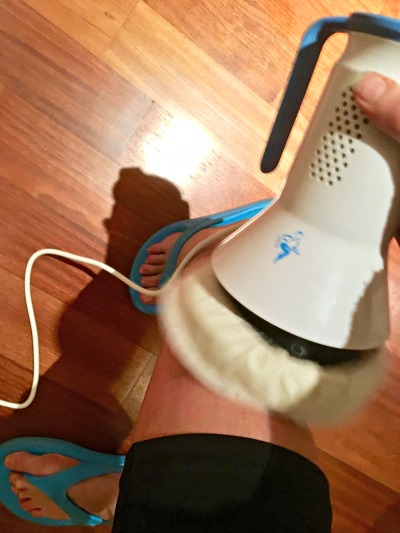 I exercise in the morning and then I sit a lot of the day. I often have swollen (and still tight) calves by the end of the day. I was keen to try the massager on my legs – especially my calves. The FAQs and videos explain how, and how long, to use the tool. The best thing for me is that it only takes 5 – 10 minutes to do my legs. Speed is key for me.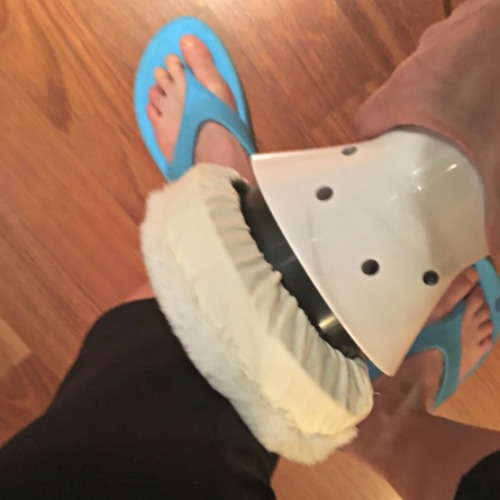 I tried all three speeds and was most comfortable with the lower speeds. Each time I used it, my calves loosened up and my legs felt really good. They also recommend using the side edges on sore muscles or knots. I tested it out but am happy to report that I don't have too many sore spots at the moment. I will try it when I do though.
I'm a fan of the Myobuddy Massager Pro. This would be a great gift for the athlete on your list – or anyone who suffers from muscular pain. It's a professional grade tool, so it's not inexpensive. The retail price is $399. Through 12/31, my friend Jen at The Fit Fork has a $100 off discount code. Get a massager for $299 with code SPJEN HERE. If it cuts down on needed professional massages and PT, the cost seems worth it.
You can keep up with Myobuddy on Facebook, Twitter and Instagram.
Please note: I was provided a free Myobuddy Massager Pro in exchange for editorial consideration. I was not otherwise compensated for this post. All opinions are my own.