It's Friday, so I'm linking up with Running on Happy and Fairytales and Fitness for the Friday Five 2.0. The theme this week is "Holiday Traditions." I come from a family that was not too gung ho on holiday celebrations. Luckily, I married into a family that is. Phew! This is the 19th year that I'm joining in the Los Angeles holiday fun with The Husband's family.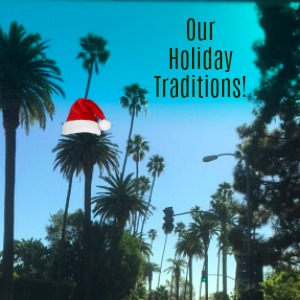 Our Holiday Traditions
1. Go west a few days early to see our nephew and niece and their parents. Most of The Husband's family lives in Southern/Central California. We head out a few days early to see our nephew (12) and niece (3) before they take their annual trip to Philadelphia for the holidays. It's so much fun to give them presents and see how they've grown.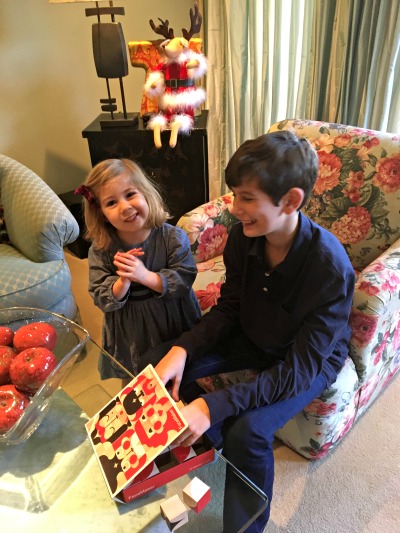 2. Run for the hills. My in-laws live in a canyon so I take my running to the hills. It's SO tough for this flatlander, but I love it. Last year I saw some coyotes and a $5000 reward for a lost dog. Got to love LA!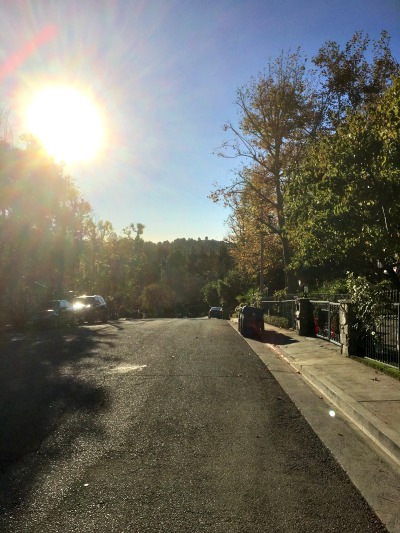 3. See old and dear friends. We have friends from college (mine), business school (his), Chicago (both) and our first jobs (both) in and around LA. We love to see them and their families every year!
4. See the most depressing movie we can find on Christmas Eve. This is sort of a running joke. It all started when we went with my MIL and step-FIL to see No Country for Old Men on Christmas Eve. Somehow we added Munich, Up in the Air, El Camino among others. Last year we outdid ourselves with Manchester by the Sea. That will be hard to top. Don't worry, it's normally followed by a lovely dinner, great conversation and lots of gifts.
5. Huge holiday brunch. On Christmas, my step-MIL and FIL throw a huge brunch with amazing food, friends and family. She is a wonderful hostess, cook and baker. She makes the same food each year so as not to incite a riot. We spend the day doing that and then clean up, open gifts and relax.
I married well – huh?
What are your holiday traditions?
Wishing you and yours a happy holiday season and all the best for happiness and health in 2018!