Welcome to my first holiday gift guide of 2017! I'm highly qualified to offer some great suggestions for all of the fit folks on your list this year. I am also planning a "gifts for everyone else" post and a maybe stocking stuffers post, so stay tuned. I've tested out and used SO many awesome products this year and in the last few years. I feel well served to offer some ideas for the fit folks on your list.
So without further ado – awesome gifts for the fit folks in your life!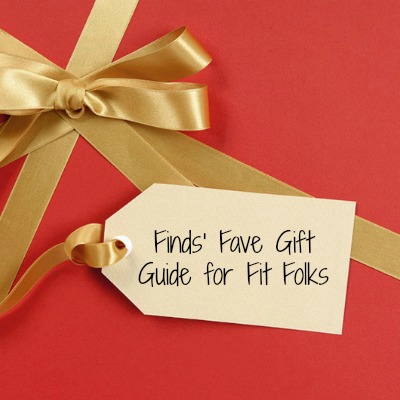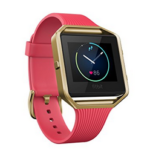 FitBit – I still love my FitBit Blaze. I've mentioned a bunch of times that I don't use GPS on my runs. I've found that tracking steps with my FitBit keeps me moving not only when I'm running, but throughout the day. The Blaze reminds me to get up and move throughout the work day. It also receives notifications from my phone and I can control my music or podcast with it. It tracks heart rate, sleep and can track routes in conjunction with my phone. The battery lasts pretty long, too!  You can get it now on Amazon starting at $149.95 (Affiliate Link) or at Fitbit online [Get 4% cash back with ebates, too!]. I love mine!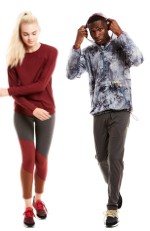 Gear from Janji – Janji is an awesome running apparel company that enables runners to give back by purchasing running gear. Janji, which means "promise" in Malay, donates 10% of the sale of each piece to help fund clean water projects all over the world. This season, the proceeds are helping people in Nepal. They have everything from hats and accessories to tech T's, shorts, jackets and tights. There are pieces for men and women. This is such a cool company and the clothes are stylish and durable. A win-win gift for the runner on your list! Get $5 off your first order when you sign up for their #runventure newsletter.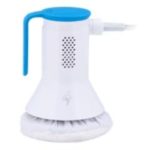 Myobuddy Massager Pro – The Myobuddy will make your foam roller obsolete. This massager takes little effort and improves circulation, releases tight muscles and much, much more. It provides myofascial release and it's easy to use on yourself. This would be a great gift for the athlete on your list – or anyone who suffers from muscular pain. It's a professional grade tool, so it's not inexpensive. The retail price is $399. Through 12/31, my friend Jen at The Fit Fork has a $100 off discount code. Get a massager for $299 with code SPJEN HERE. If it cuts down on needed professional massages and PT, the cost seems worth it.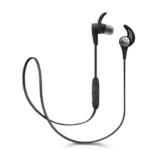 Jaybird X-3 Wireless Headphones – Jaybird X-3 wireless headphones are sweatproof and offer a secure fit with better sound. If you're an ultra runner, you can get an extended eight-hours of music and calls. They have great wireless audio bluetooth signal strength that outperforms most wired headphones. You can also customize some features with their app, too. Wendy took mine for a test run (or many) and gives them two thumbs up. They're normally $129 but are on sale now at Jaybird and Amazon (Prime Eligible) for $99.99.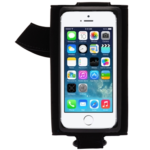 HB Tune is my fave for bringing my phone on the run. It's made of neoprene and is sweat-resistant. You can use the phone through the plastic and it has an adjustable strap. The HB Tune comes in several sizes (for a variety of smart phones) and is intended to fit even large phones. The fit is very comfortable I barely notice it while I run. I recommend this to EVERYONE who wants to run with a phone! HB Tune has a pocket for a key/money/ID, too. My iPhone 6S fits in the larger HB Tune. This is a great gift for the runners in your life at $24.99! Get it at HB Tune or on Amazon (Affiliate Link).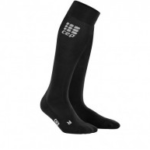 CEP Compression Socks – If you've been around here, you know that I swear by CEP Compression Socks for running. CEP is the only sport compression brand that comes from a medical products company. They're the real deal. In winter, I love the Merino Wool version and in warmer temps I love the Ultralight version. CEP also has great socks for skiing, hiking and much more! Socks are $60.00 and Sleeves are $40. You can get deals for following on social media and signing up for their newsletter, too! You can get some deals on Amazon, too. A variety of products are discounted and are Prime eligible. (Affiliate Link)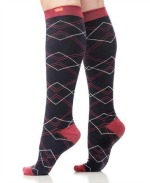 Vim & Vigr Compression Socks – I was recently introduced to Vim & Vigr. They offer fashionable and fun compression socks for work, travel and life. They are "weaving style and quality into therapeutic threads" and offer "designer socks with health benefits." They're designed to "look good and help you feel great." They have socks for men and women in all kinds of awesome patterns. I have two argyle pairs and love them! They also make tights for women. These are great for recovery and travel. They have some great holiday promotions running now, too. Get 15% off on your first order with this link.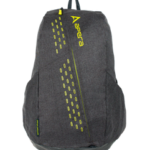 Apera Bags – Apera Bags are designed to be healthier. They have antibacterial protections, smart venting and separate areas for wet clothes. Apera Bags feature intelligently designed wet, dry and tech storage areas within each bag to provide an easy keep items clean and organized. There are separate vented compartments with wipeable linings and a huge interior storage area with light colored lining to help you find your gear. Now all bags are 20% off for the holidays with no coupon code needed.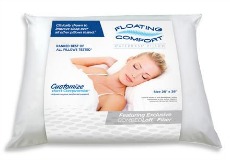 Mediflow Floating Comfort Pillow – Give the gift of a good night sleep with this awesome pillow from Mediflow. The Floating Comfort Pillow features an exclusive water-base technology that "provides responsive support by adapting to the shape of your head and neck as you move during sleep." You can add water to increase firmness. I like mine straight out of the package! It's the only pillow clinically proven to improve the quality of sleep, as noted by a peer-reviewed study conducted at Johns Hopkins University School of Medicine. The pillow is $49.99. You can get 10% off if you join Mediflow's mailing list. You can also get Mediflow pillows on Amazon (Affiliate link).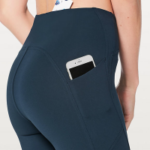 New Running Gear from Lululemon – You may remember that I was had the opportunity to check out and test all sorts of winter running gear from Lululemon earlier this year. If not check out my post here. The winter gear is solid! I especially love the winter running tights. The pockets are awesome and the fit is just right. Get 1% cash back on ebates if you buy online at Lululemon.
Subscription Boxes – There are some great subscription boxes for runners including Stride Box, Runner Box and RaceHer Box. There are others for Crossfit and other sports, too. These offer great opportunities for your runners to try new products. You can also gift a few months' subscription so that the gift can keep on giving!
Did I miss any of your faves? Please tell me about it in the comments!
Please note: I was not compensated by any of the vendors for this post. I have tested and worn some of these products throughout the year. I have been given some products at no cost or at a discount in exchange for reviews. All opinions are my own. This post contains affiliate links for Amazon, ebates and Vim & Vigr. If you use these links, I'll receive a small commission.