Welcome to my second holiday gift guide in as many days! There are SO many great choices out there. This guide offers some gifts for folks who like want to be more stylish, like to try new things, travel and like gifts that give back. I could probably write 20 more versions but don't worry, I won't. Check out my Gift Guide for Fit Folks – there are some sure things on there for the fitness focused folks in your life. I am also planning a stocking stuffers post, so stay tuned! Without further ado – awesome gifts for everyone many people in your life…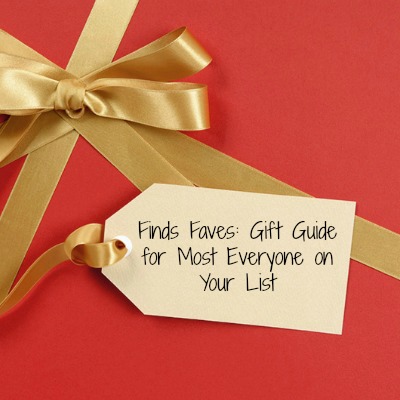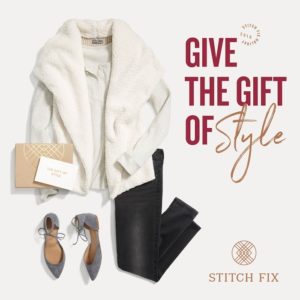 For the Stylish/Wanna Be Stylish:
Stitch Fix Gift Card – It may be too late to find the perfect outfit for the the gal or guy in your life, but you can get a Stitch Fix gift card. What's Stitch Fix? It's an online personal styling service. Stitch Fix has women's sizes XS-XXL (0-16) and men's sizes XS-XXL (waist sizes 28-42), as well as maternity and petite clothing. The recipient fills out a style profile. Each month (or time frame that works for them), they receive a shipment with five items. Then, he/she chooses what he/she likes and returns the rest for free. The $20 styling fee is applied toward anything purchased. My fave feature, if you buy all 5 pieces, you get 25% off. I was late to the Stitch Fix party, but I love my quarterly deliveries so far. It's a great gift!
For the Traveler: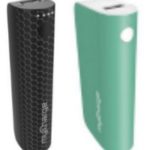 MyCharge Style Power and Style Power Xtra – Fighting for a plug in the airport or running low on power when you're on the go is no fun at all. The Style Power charger from MyCharge is small, works great and is only $19.99. It charges your phone from 0 – 100%! They have a new Xtra version that is 2x charge ($29.99). Right now take 30% off all orders with code Treelot at MyCharge.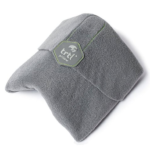 Trtl Pillow – Recommended by Travel & Leisure, this neck pillow is more like a scarf. It holds neck in ergonomic position during rest. It's half the size of a travel pillow and is super light. It's great for long haul flights! Normally $40, it's on sale on Amazon for $22.99! (Affiliate Link)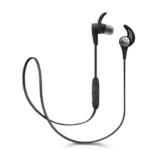 Jaybird X-3 Wireless Headphones – Jaybird X-3 wireless headphones are sweatproof and offer a secure fit with better sound. If you're on the go, you can get an extended eight-hours of music and calls. They have great wireless audio bluetooth signal strength that outperforms most wired headphones. You can also customize some features (like noise cancellation) with their app, too. They're normally $129 but are on sale now at Jaybird and Amazon (Prime Eligible) for $99.99.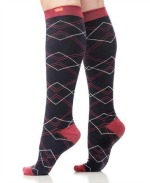 Vim & Vigr Compression Socks – I was recently introduced to Vim & Vigr. They offer fashionable and fun compression socks for work, travel and life. They are "weaving style and quality into therapeutic threads" and offer "designer socks with health benefits." They're designed to "look good and help you feel great." They have socks for men and women in all kinds of awesome patterns. I have two argyle pairs and love them! They also make tights for women. These are great for recovery and travel. They have some great holiday promotions running now, too. Get 15% off on your first order with this link.
For Folks Resolving to have a Healthier 2018!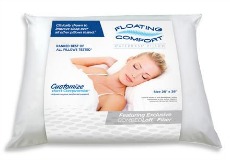 Mediflow Floating Comfort Pillow – Give the gift of a good night sleep with this awesome pillow from Mediflow. The Floating Comfort Pillow features an exclusive water-base technology that "provides responsive support by adapting to the shape of your head and neck as you move during sleep." You can add water to increase firmness. I like mine straight out of the package! It's the only pillow clinically proven to improve the quality of sleep, as noted by a peer-reviewed study conducted at Johns Hopkins University School of Medicine. The pillow is $49.99. You can get 10% off if you join Mediflow's mailing list. You can also get Mediflow pillows on Amazon (Affiliate link).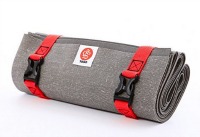 Yogo Travel Yoga Mat – Enable folks to take their yoga practice with them wherever they are. My friend Jeff gifted me one of these! YOGO is a foldable yoga mat that shrinks to the size of a newspaper. Designed to travel to the studio or in a suitcase, it weighs under three pounds. Made from grippy natural rubber, it's biodegradable, recyclable, and easy to keep clean, too. Cool right? You can get one on The Grommet for $64.95 or on Amazon – Prime eligible. (Affiliate Link)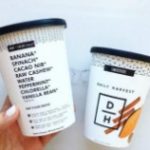 Daily Harvest (Gift Card) – Daily Harvest sends delicious single portion frozen smoothies, soups and a few other goodies. The ingredients are fresh and there is no work to do. You just open, blend or heat and eat. I love all of the soups especially! These are a bit of an extravagance, so getting a gift card would be a great treat. [Treat yourself! You can also get three free to try with this link.]
For Someone Who Likes to Try New Things:
Most people won't buy subscription boxes, but getting a subscription is like being gifted over and over. Here are some that I love: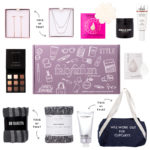 FabFitFun – The box for women is packed "fabulous finds in beauty, wellness, fashion, and fitness, hand-picked by the FabFitFun team, delivered once per season." The value is always over $200 for $49.99. You can gift one box or several. It's a gift that keeps on giving!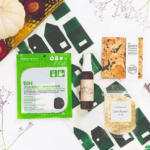 Kloverbox – Kloverbox is the perfect gift for those who like to go all natural with flare! Kloverbox is the best way to discover premium, natural, organic and cruelty-free products from top brands. You can expect to receive six to eight deluxe or full size products for Beauty, Health, Nutrition and Home Essentials, each from the purest and most sustainable brands. You can buy 1 month ($25 includes shipping), 3 month ($71.25) or 6 month ($135) package. Kloverbox is a Finds' fave!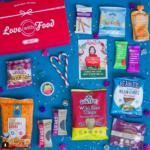 Love with Food – LWF helps you discover new organic or all-natural snacks. Love With Food members will receive a curated box of unique, hard-to-find tasty snacks which varies based on seasonal themes. For every box sold, they donate a meal to several food banks such as the Feeding America Network and Share Our Strength. LWF is a Finds' fave!
For the Do-Gooder:
Sudara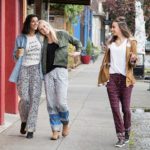 "Punjammies" – These pajamas for men, women and kids are helping to make a better, safer life for women in India. The Indian-made pajamas are made by women taught to be seamstresses to keep them out of human trafficking, and give them a new, better community to be part of. Plus, they look (and feel) awesome. It's a win-win! From $29 sudara.org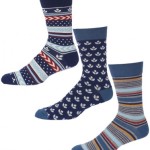 PACT is "obsessed with a big idea: Clothes that make the world a better place." They make socks, underwear and clothes that are ethically manufactured with fabrics that feel good and go easy on the environment. This season, every purchase helps lend a hand to low-income women entrepreneurs who want to start their own business. Anyone who says they don't want socks for a gift has never tried PACT. (I love my PACT undies, too!)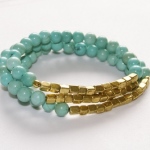 Bird & Stone – When you buy something from Bird & Stone's jewelry line, from founder Elana Reinholtz, you directly impact women's lives in the developing world. Partnering with African microfinance initiative the SiSi Fund, Bird & Stone works with 70 widowed female entrepreneurs in villages outside Kitale, Kenya. 15% of proceeds go toward microloans and financial training.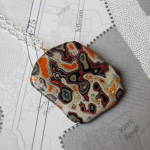 Rebel Nell – Rebel Nell was started with the sole purpose of employing, educating and empowering disadvantaged women in Detroit. They make jewelry from unique local materials, while providing a transitional opportunity for women in Detroit. Their goal is to help these women move from a life of dependence to one of self-reliance, overcoming barriers to employment through the fruits of their own labor. Check out awesome jewelry for her and cufflinks for him!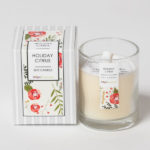 Bright Endeavors Candles – This Chicagoland non-profit teaches young moms them to craft premium soy candles in a supportive, professional environment. Through their paid job training program, they provide job skills that young moms need to secure quality employment. They also make lovely candles in a variety of scents and sizes starting at only $7.99. They have great gift sets, too!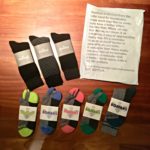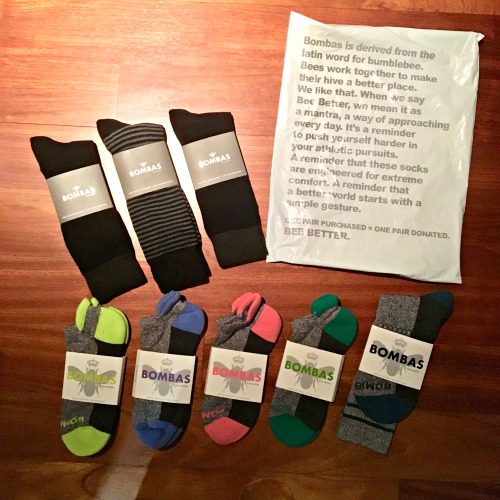 Bombas Socks– I found Bombas in 2015. They make athletic leisure socks for men, women, kids and toddlers. For every pair sold, they donate one pair to a person in need. The socks are amazingly comfortable and durable. They now come in a variety of colors and now in Merino Wool, too!  Click this link to get 25% off on your first order. Then, you can then refer friends to get them 25% off and to get two free pairs of socks! Get 20% off on selected "holiday favorites" with code FAVORITES20 at checkout.
I must admit this was tough!  I could do this for days! Sharing my fitness faves was a bit easier as "taste" is not as much of an issue.
Did I miss any of your faves? Please tell me about it in the comments!
PS. Don't miss my great giveaways.
Please note: I was not compensated by the vendors mentioned in this post. I've tested some of these products throughout the year in exchange for honest reviews and some I just like! This post contains Amazon, Stitch Fix, FabFitFun and Love with Food affiliate links. If you purchase with these links, I will receive a small commission. All opinions are my own.