Last year, I did 12 days of giveaways in December for the holidays (and my birthday). Time got away from me this year and I was going to skip it. Then, I realized I have a ton of great things to share that I've gotten from some of my fave companies or on sale. So, like some of my pals, I'm going to do 12 days of giveaways again! Don't miss Carlee's great giveaways on her site and Fitfluential's on Instagram.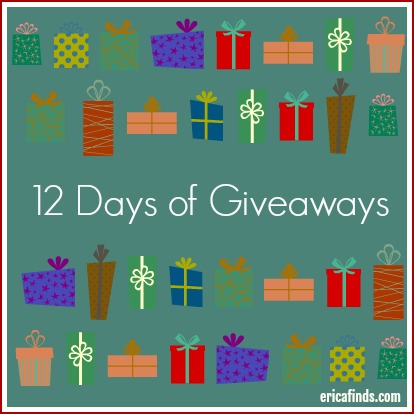 Each giveaway will run for 5 days. A few prizes are being offered by the companies (and I'll tell you when) and some are being provided by me. They're all from great companies that I love. What better way to celebrate the holidays than by sharing some love and gifts?
Day 1: Janji Nepal Beanie and Gaiter – ends 12/6
Day 2: Aspen Lane Tall Travel Mugs – ends 12/7
Day 3: Motivational Gifts from Moonfish's Holiday Pop-Up – ends 12/8

Day 4 is the T-shirt of the winner's choice from Run & Only Running Company.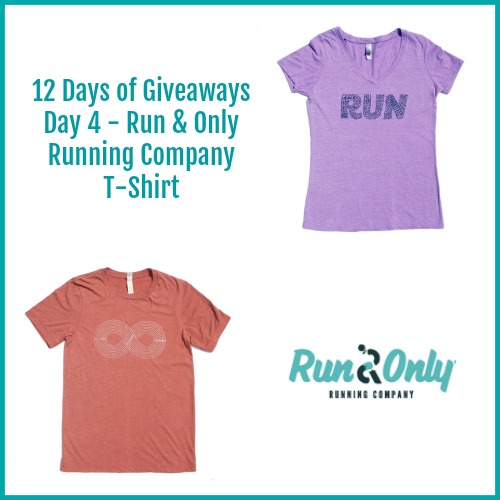 One winner will receive the T-shirt of his/her choice from Run & Only Running Company. My friend, Jason, is a super fast runner and graphic designer. He came up with some fun designs and started Run & Only Running Company. He says, "Our passion for both running and design drove us to start a company that creates unique t-shirt designs for runners who are proud of who they are and what they do. Basically, we just want to make cool stuff for cool people that'll keep them outside doing what they love. We also really like soft things so we hand-print all of our designs on cotton/polyester blended t-shirts with water-based inks for a super soft, natural feel." I have a purple "Run" shirt and love it! It's super soft and looks great.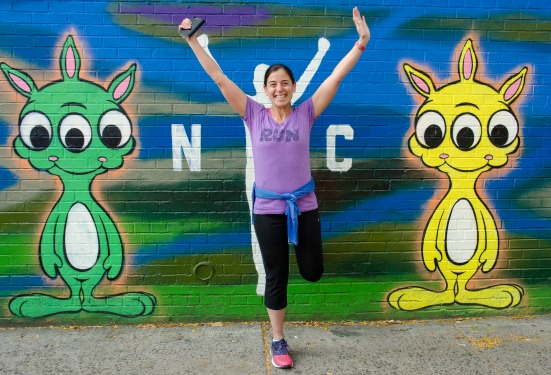 Please use the Rafflecopter below to enter. The giveaway is open to US residents, 18 years of age or older and the offer is void where prohibited.  The giveaway runs through December 9th. A winner will be selected and notified on December 10th.
Please note: This prize will be provided by Run & Only Running Company.