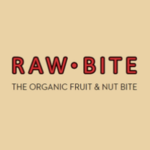 You may remember that when I went to Berlin I checked out some awesome healthy snacks. I "found" Raw Bite bars. The bars had clean colorful wrappers and came in 8 flavors. All of the bars are organic, gluten free, dairy free, vegan and Paleo. There is no added sugar.
Raw Bite bars were created by three friends in Denmark. They wanted to "create a simple, honest and healthy product easy to bring along and enjoy anywhere." They started creating snacks on their kitchen table and now they're available in 30 countries.
I tried three flavors and brought some back to share. I grabbed Peanut, Spicy Lime and Vanilla Berries. I tried Vanilla Berries first. It struck me was that it was delicious and much less sweet than similar American bars. I would say it was more subtle. The Peanut Bar has dates, peanuts and sea salt. That's it! You can taste all of the ingredients and the balance is terrific. I saved Spicy Lime for last and it has to be one of my fave food bars of all time! I contacted Raw Bite US to see where I could get more. They told me that some flavors were available on Amazon and at US stores. Alas, not Spicy Lime.
When I went to Expo East, I was SO excited to see Raw Bite. I headed straight over to ask when Spicy Lime would be coming to America. They promised it would be soon and had me try all of the US varieties. They are Apple Cinnamon, Vanilla Berries, Protein, Coconut and Raw Cacao.
After Expo East, the team sent me a huge care package to try and share. I've been sharing them with my friends and am enjoying them, too. I shared some on Instagram and with friends.
The feedback has been VERY positive from everyone. I sent one of each to Amanda and Allison and they did more thorough reviews.
Allison said "Overall – I loved these, really really! For me, it was the perfect blend of nut crunch and fruit chew. The flavors were different enough from each other that I was able to enjoy the variety. These were definitely in the top 5 bars I've tried for Erica Finds!" [She has tried A LOT of bars for me!] Her fave was Coconut. Like me, she was pleasantly surprised that Vanilla Berries was not too sweet. She found the Apple Cinnamon surprisingly good and said it's more apple than cinnamon.
Amanda said, "Wow! So many wonderful flavors of organic fruit and nut bars! Taste wise they're like Lara bars. Ingredient wise, they're an organic collection of wholesome goodness." She tried the Protein bar first because she typically likes protein with her snacks. She said "it was chocolatey without being overwhelming. The Coconut bar was delicious. There were large almond pieces in it adding some good crunch." She tried the Cacao an said, "The cacao is not super chocolately tasting, which might be good for me in the mornings when I am just not ready for overwhelming chocolate, but chocolatey enough for afternoon snack."
You don't have to take our words for it! Raw Bite US will send three lucky winners a box of 12 of his/her choice of flavor. Want to enter to win? Please use the Rafflecopter below. The contest runs through 11/16. Winners will be selected and notified on 11/17. Winner must be 18 years of age or older, a US resident (or have a US postal intermediary) and the contest is void where prohibited.
In the mean time, you can get Raw Bite bars  online or on Amazon (prime eligible) You can also keep up with Raw Bite US on Twitter, Facebook and Instagram.
Please note: I was provided samples in exchange for a honest review. I was not otherwise compensated for this post. All opinions are my own. This post contains an affiliate link for Amazon. If you use this link, I will receive a small commission.