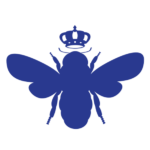 I love companies that are focused on making awesome products AND helping others. You may remember Bombas from when I "found" them in 2015 [review]. They make high quality socks that are "engineered for comfort" and donate a pair to a person in need for each pair sold. How awesome is that?
Bombas' motto is "Bee Better." What's with the bees? The word Bombas is derived from the Latin word for bumblebee. They say, "Bees work together to make the hive a better place. We like that. When we say Bee Better, we mean it as a mantra, a way of approaching every day. It's stitched into the inside of every pair of Bombas for a reason. It's a reminder to push yourself harder to be better at your athletic pursuits. A reminder that these socks are engineered and designed with thought to bee better. A reminder that you helped someone in need with your purchase. And a reminder that we're all connected and little improvements can add up to make a big difference."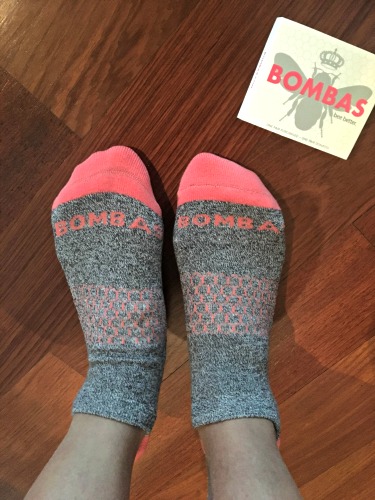 Bombas socks are engineered and designed to look better and feel better. They make calf, knee and ankle length socks for men, women, children and socks for toddlers now, too. They started with athletic leisure socks and have since added dress socks. They're SO soft and comfy. We love them.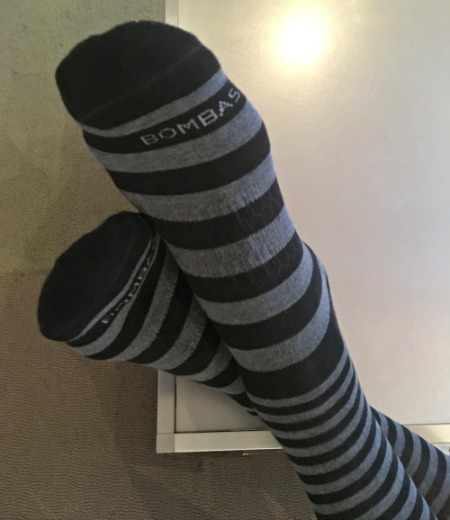 Bombas picked socks because those are the most requested items at homeless shelters. They spent two years on R & D making the best socks they could make. They also focused on value – best socks at the best price (a win-win!) The socks they donate are black and grey, have a special anti microbial treatment and have reinforced seams. I'm so impressed! They thought of everything. And… wait for it… they have already donated OVER 5 MILLION pairs! Amazing. [It was over 300,000 in 2015 when I posted – now over 5 MILLION!!]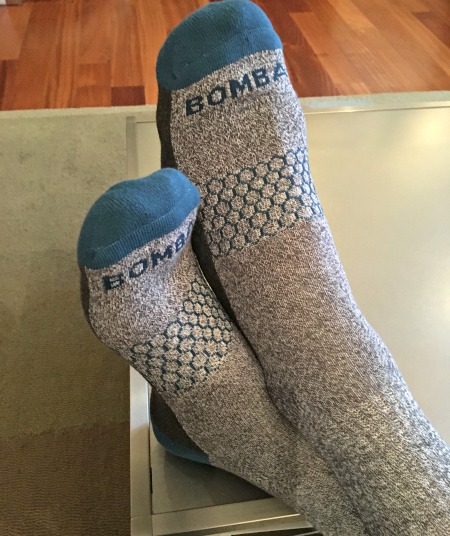 Bombas socks are super soft as they are made from extra-long staple cotton. They have a reinforced foot bed, "perfect" tension and elasticity to stay up (calf socks), cushioning at the ankle for comfort, a Y stitched heel for comfort, honeycomb around the arch for tightness and support and a hand sewn toe for comfort. They also come in fun colors and have a bee logo on every pair of athletic socks. They've recently added merino wool socks to the mix – great for winter!
You can get men's, women's or kids' socks in a variety of colors. Men's and women's are $12 – 18/pair and that includes one pair for a person in need. They have great bundle pricing, too! The kids' are $6/pair sold in bundles and they now have toddler versions, too!
Bombas sent us the updated ankle sports socks and dress socks for me and "Originals" in calf length and dress socks for The Husband. He LOVES his originals and wears them all of the time. He says that they are the most comfortable socks he has. The fit of the updated ankle sports socks is perfect for me. They are comfy and snug and don't bunch. The new dress socks are long and will be perfect for winter. They now have merino wool socks which we'll definitely try! We both love those for Chicago winters.
Bombas offered to send one reader 2 pairs of socks in any size, length and color that he/she wants! Please use the Rafflecopter below to enter. The giveaway is open to US residents, 18 or over and is void where prohibited. The giveaway runs through November 30. A winner will be selected and notified on December 1.
In the mean time,   this link to get 25% off on your first order. Then, you can then refer friends to get them 25% off and to get two free pairs of socks! Get 20% off additional holiday orders with code HOLIDAY2017 through 11/30.  These make great gifts/stocking stuffers. They have a bunch of fun and colorful holiday gift packs available. You can follow Bombas on Facebook, Instagram and Twitter for deals and news. Another awesome thing about this company is that they offer a 100% customer satisfaction guarantee. Any problems? Just let them know.
Hey runners! Run 50 miles from 11/20 – 12/31 and pay $5 and a pair of socks will be donated in your name! Learn more and register HERE.
Please note: We received Bombas socks for editorial consideration. I was not otherwise compensated for this post. All opinions are my own. This post contains a referral link. If you use it, I get free socks and you get 25% off. It's a win-win!
PS. Don't miss my other great giveaways!