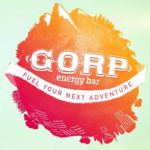 Gorp Energy Bars were a "hot product" at Expo East. Hot products are those that make a short list of must-sees. I was on the look out for the bars and found them on Friday morning. I went over to check out the bars and saw that their new Energy Bar Ready Mix was up for a "Nexty" Award (a/k/a the next big thing).  The Energy Bar Ready Mix lets you make your own Gorp Bars for less than $1.00 a bar. You just add your own nut butter and honey. They made this after many moms and athletes were saying they loved the bars but couldn't afford to buy as many as were getting eaten in their houses.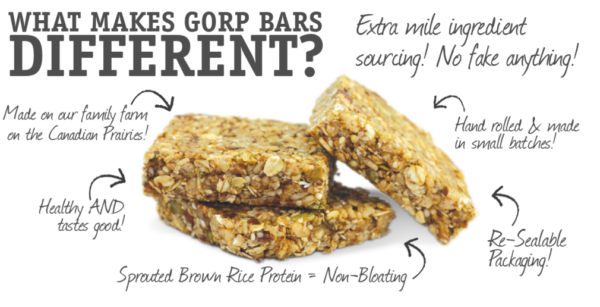 Gorp Energy Bars were the brainchild of a budding triathlete and mom and her farmer husband. Once Colleen started her triathlon training she realized that many energy bars were made with high fructose corn syrup, "cheap vitamins and wonky aftertastes." She went back to basics. She remembered GORP from childhood. It stands for "Good Old Raisins and Peanuts." They replaced raisins with raspberries. They use all natural ingredients, are high in Omega-3s, protein and fiber. They use sprouted brown rice protein to decrease bloating, too. No one will complain about that!
The nice folks at Gorp Bar sent me a sampler box of bars and the Peanut Butter & Raspberry Ready Mix. The bars come in four flavors: Cocoa, Hemp & Almond, Ginger Snap and Apple, Peanut Butter & Raspberry and Peanut Butter & Apple.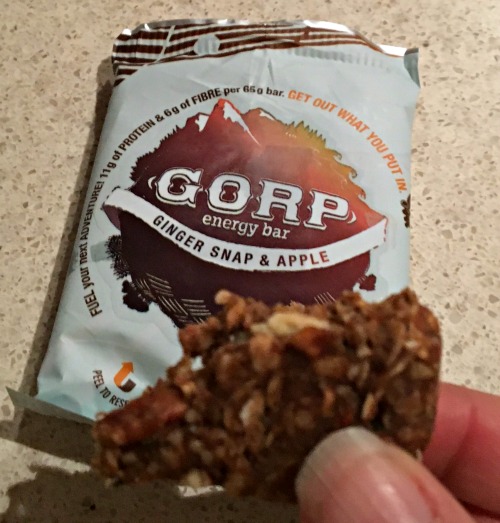 I tried all of the flavors and it's hard to pick a favorite. The bars are filling and they have a nice clean taste. I really like the Ginger Snap & Apple. I love that you can see pieces of fruit and nuts in the bars. I may heat a piece of this one up to try it! The Peanut Butter & Raspberry reminds me of PB&J and it's really delicious. They're all unique and very tasty. The bars are resealable if you want to eat some now and some later. That's a great feature for hiking or snacking!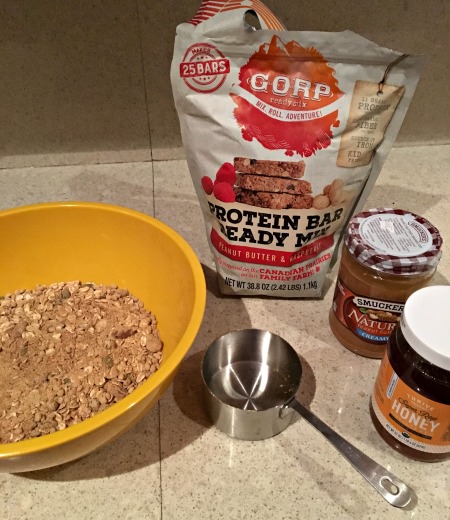 As I mentioned, the Ready Mix was developed as a result of a plea by moms and athletes. The bag makes 25 full sized bars or 50 snack sized bars. These are great for kid's lunches and snacks and adults, too! I decided to make 1/2 of the bag because we didn't need a full batch.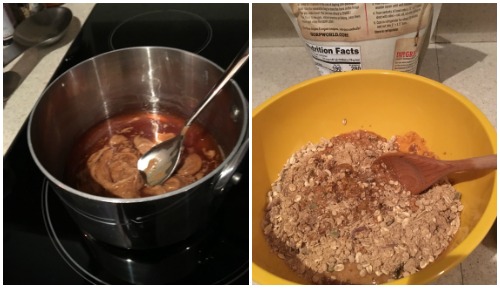 The package calls for natural peanut butter, honey and brown rice syrup. I didn't have brown rice syrup but it said to use more honey or jelly instead. I used extra honey. You heat the honey and peanut butter to a slow boil and then mix it into the dry ingredients.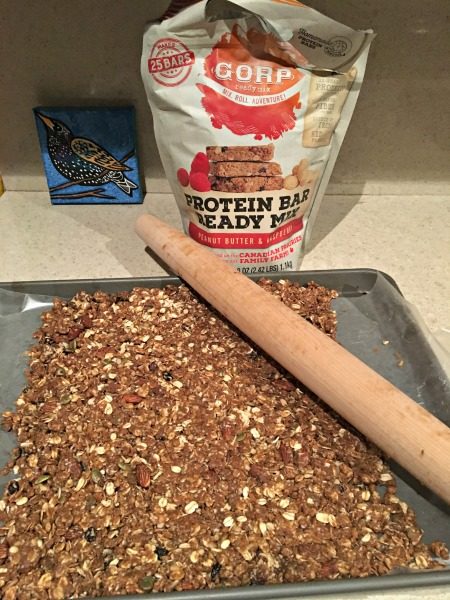 Once it is mixed, you roll it on a baking sheet and refrigerate for 20 – 30 minutes. Then you cut into bars, refrigerate and enjoy!
The mix was delicious. However, my bars didn't hold together well. I'll definitely use brown rice syrup next time. The Husband and I agreed that the granola bar chunks tasted amazing. We'll eat this batch like granola and get the additional binder for take two!
You don't have to take my word for it. Gorp Bar will send one lucky reader a variety box of bars and one bag of the ready mix. Please use the Rafflecopter below to enter. The giveaway is open to US residents, 18 or over and is void where prohibited. The giveaway runs through December 6. A winner will be selected and notified on December 7.
Don't want to wait?  You can get Gorp Bars via their website.  You can keep up with Gorp Bar on Instagram, Facebook or Twitter.
Please note:  I received sample products in exchange for editorial consideration.  All opinions are my own.