It's Friday, so I'm linking up with Running on Happy and Fairytales and Fitness for the Friday Five 2.0. This is a free week. Since it's Black Friday, I'm going to share 5 great companies that give back. You can buy great gifts and do good. It's a win-win! Plus there are some great Black Friday and Cyber Monday deals.
5 Great Companies That Give Back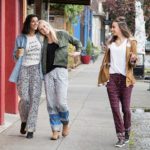 Sudara – These pajamas for men, women and kids are helping to make a better, safer life for women in India. The Indian-made pajamas are made by women taught to be seamstresses to keep them out of human trafficking, and give them a new, better community to be part of. Plus, they look (and feel) awesome. It's a win-win! This weekend get 30% off all apparel plus an extra 30% off on all sale items with code FREEDOM30.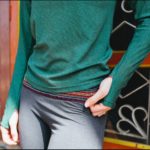 Janji  – If you've been around here, you know I love Janji. For every piece of globally inspired running gear you buy, 10% of each sale goes to clean water projects in areas in need. The clothes also look great and wear well. For Black Friday, check out their Summit Sale. Get $25 off $100/$50 off $150/$75 off $200.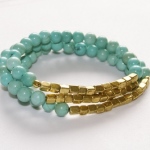 Bird & Stone – When you buy something from Bird & Stone's jewelry line, from founder Elana Reinholtz, you directly impact women's lives in the developing world. Partnering with African microfinance initiative the SiSi Fund, Bird & Stone works with 70 widowed female entrepreneurs in villages outside Kitale, Kenya. 15% of proceeds go toward microloans and financial training. They have great holiday deals right now, too! Get 20% off on Black Friday with code HOLIDAY20. Through 12/2 enter to win an African Sun Necklace and bracelet on my Facebook page.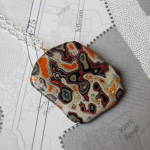 Rebel Nell – Rebel Nell was started with the sole purpose of employing, educating and empowering disadvantaged women in Detroit. They make jewelry from unique local materials, while providing a transitional opportunity for women in Detroit. Their goal is to help these women move from a life of dependence to one of self-reliance, overcoming barriers to employment through the fruits of their own labor. Check out awesome jewelry for her and cufflinks for him! Sign up for their newsletter for 15% off.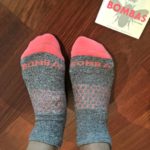 Bombas– I found Bombas in 2015. They make athletic leisure socks for men, women, kids and toddlers. For every pair sold, they donate one pair to a person in need. The socks are amazingly comfortable and durable. They now come in a variety of colors and now in Merino Wool, too!  Click this link to get 25% off on your first order. Then, you can then refer friends to get them 25% off and to get two free pairs of socks! Get 20% off additional holiday orders with code HOLIDAY2017 through 11/30. You can enter to win my giveaway for any two pairs HERE through 11/30.
What are your favorite companies that give back?? Did you see any amazing Black Friday deals?
Please note: I have received products from Bombas and Janji in the past. I was not compensated to mention any of these companies or deals. All opinions are my own.