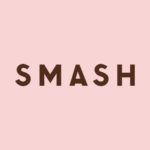 I met the folks from SMASHMALLOW at last year's Expo East. They make amazing, all natural marshmallows in seven delicious flavors. They use 100% organic sugar and all varieties are gluten free. My favorites are Cinnamon Churro and Mocha Chip.
This year, at Expo East, they launched new SMASHCRISPYs. This is their take on rice crispy treats made with SMASHMALLOWs. They're made with the "very best simple ingredients and packed with flavor for a tasty twist on a classic." Each crispy bar has only 6g of sugar and 130 calories. So it's basically a guilt free version of an old classic. They also contain no nuts, peanuts, artificial flavors or dies so they're good for people with allergies.
They sent me all three varieties of SMASHCRISPY and all of the SMASHMALLOWs, too! SMASHCRISPYs come in Cinnamon Churro, Mint Chocolate Chip and Strawberries and Cream. Each box has 6 bars so I tried one of each and shared with friends, too!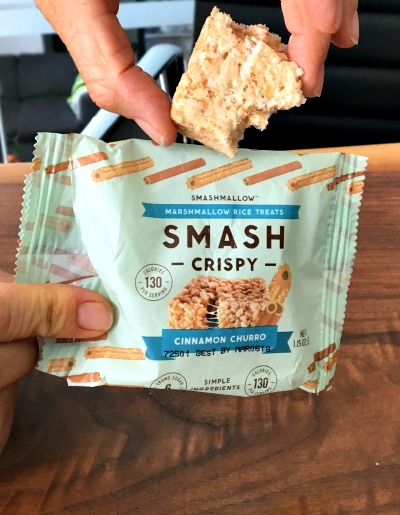 I shared my Cinnamon Churro with my co-workers as an afternoon snack. This is one of my fave SMASHMALLOW flavors and the crispy bar did not disappoint. Everyone loved the taste and it's surprisingly large and filling for 130 calories. Kristin liked Cinnamon Churro the best of the three flavors and said it was "yummy and cinnamon-y and the flavor goes great with marshmallows." Allison says, "Fun fact – for my birthday every year in elementary school the treat I brought to share with my classmates was rice krispie treats, without fail. I've usually been a purist when it comes to rice krispie treats, but I may change my thinking for these Cinnamon Churro ones." She does note that these are not vegetarian because there's gelatin in them.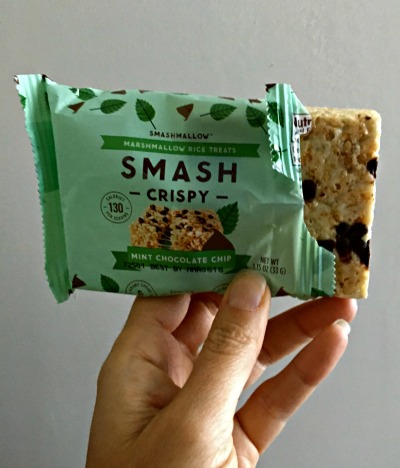 I wasn't sure what I'd think about Chocolate Mint, but it was really tasty. It's not overly minty and there are a lot of chocolate chips. I like that the bar is not too sweet. I ate half and saved half for later and that almost never happens! Joe tried this one and he said it had a subtle mint flavor and was not too chocolatey. Overall, he said it was "refreshing and light, but still substantial enough for a midday snack or dessert." He loved the minty marshmallow flavor.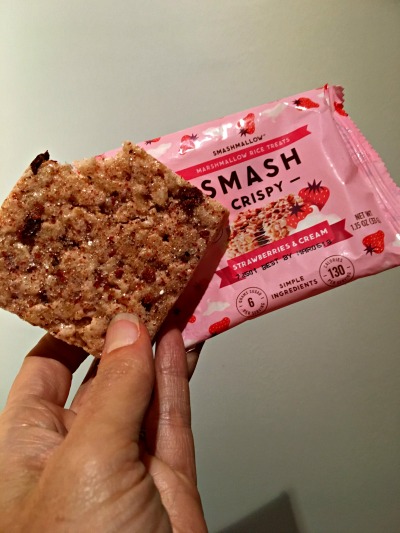 Last up was Strawberries and Cream. I'm not that big on strawberry flavored things. This crispy has real dried strawberries in it. It was really tasty. I'm glad I gave it a try! If strawberries are your jam, you'll love it. (Pun intended.)
You don't have to take our words for it! SMASHMALLOW will send a box of each flavor of SMASHCRISPYs to one lucky winner. Want to enter to win? Please use the Rafflecopter below. The contest runs through 11/9. Winners will be selected and notified on 11/10. Winner must be 18 years of age or older, a US resident (or have a US postal intermediary) and the contest is void where prohibited.
In the mean time, you can get SMASHCRISPYs online. You can also keep up with SMASHMALLOW on Twitter, Facebook and Instagram.
Please note: I was provided samples in exchange for a honest review. I was not otherwise compensated for this post. All opinions are my own.