It's Friday, so I'm linking up with Running on Happy and Fairytales and Fitness for Friday Five 2.0. The theme this week is "favorite fall foods." Many of you know that I love butternut squash, kabosha squash and apples. I love the harvest of fall for sure. I'm going to go slightly off topic with some new food finds that I'm in the process of checking out. After Expo East, I have a lot of trying to do. [See day 1 and day 2 recaps or my Instagram from mid-September.]
5 Fun Food Finds for Fall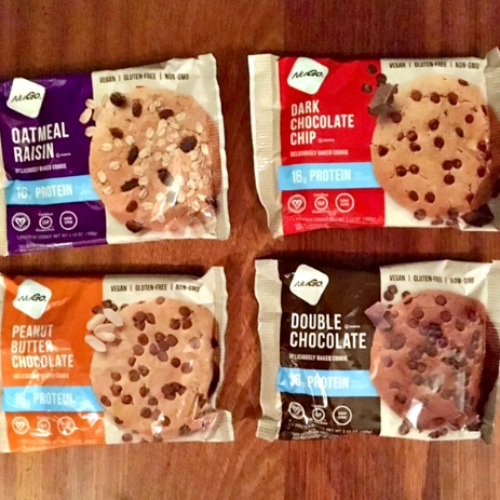 1. Nugo Protein Cookies– It's awesome to add protein to a clean ingredient cookie. As I mentioned in my review, I didn't have super high hopes after trying several other brands. These vegan, gluten free, all natural protein cookies are – in a word – awesome. Check out my review and enter to win one of each flavor through October 25, 2017.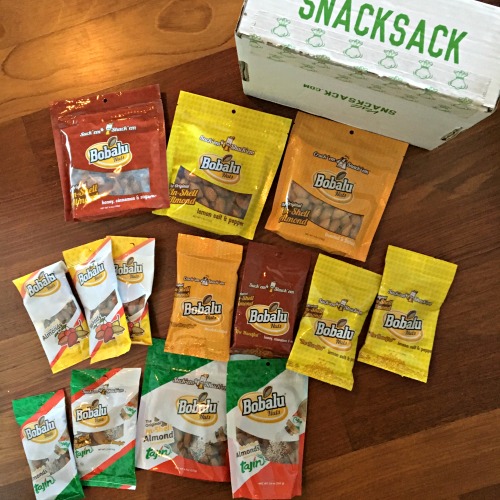 2. Bobalu Nuts In Shell Almonds – I won a huge package of Bobabu Almonds from the nice folks at Snack Sack on Instagram. Some flavors have the inner shell and the flavoring is on the shell, so you "suck 'em and shuck 'em." I tried the Lemon Salt and Pepper on a flight. The pluses are that they taste amazing and take longer to eat so you feel more satisfied with one serving. On the downside, they were pretty messy. So, note to self – eat these when you're alone! I'm excited to try all the flavors!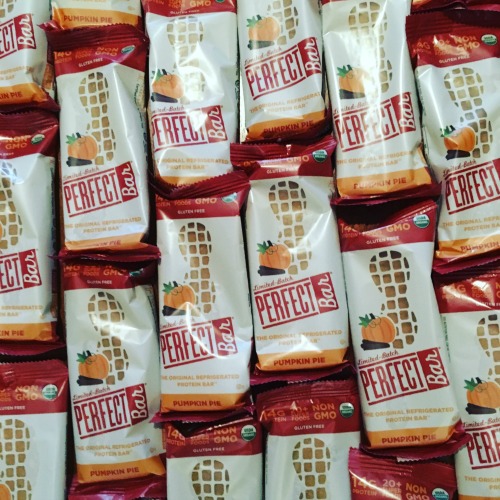 3. Perfect Bar's Pumpkin Pie – My love for Perfect Bars is well known. I also love Pumpkin Pie, so when I saw the new seasonal flavor on pre-sale, I snapped some up and got enough to share. The reviews are coming in and there are lots of thumbs ups! Order some here.  Oh no! They're sold out. I still have some… maybe I'll share!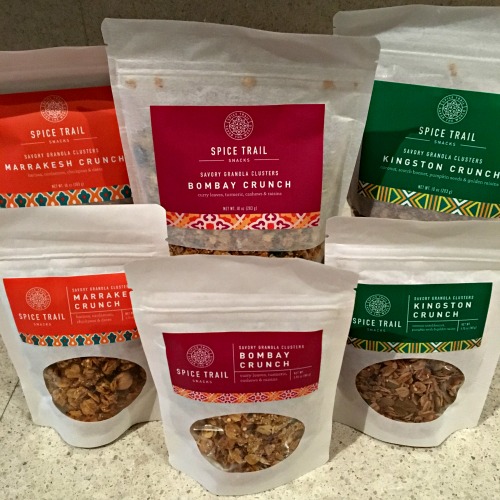 4. Spice Trail Snacks' Savory Granola – I met the lovely ladies behind Spice Trail Snacks at Expo East. The idea of savory granola for salads and savory breakfasts is such a great one. These come in three flavors including Marrakesh Crunch (Moroccan), Bombay Crunch (Indian) and Kingston Crunch (Jamaican). The spices are on point and the flavors are all delicious. I'll have a full review and giveaway coming soon!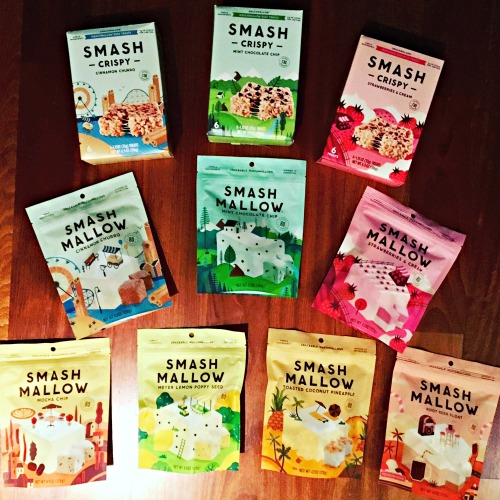 5. Smashmallow Smash Crispys -I met the folks from Smashmallow last year at Expo East. They asked me to stop by to try their Smash Crispys this year. These are rice crispy style treats with artisan marshmallows plus they only have 6g of sugar! They come in three varieties: Cinnamon Churro, Mint Chocolate Chip and Strawberries and Cream. I shared a Cinnamon Churro with my work team this week and there were lots of smiles. I'll have a full review and giveaway coming soon!
There are many other new finds I'll be showcasing soon! Have you found anything I need to check out?
Have a great weekend all!
PS. Don't miss my great giveaways!
Please note: I was given samples of some of these foods for editorial consideration. I was not otherwise compensated for this post. All opinions are my own.