Currently… A post on "things of the moment" for me (#18). [Inspired by Marcia and other bloggers.]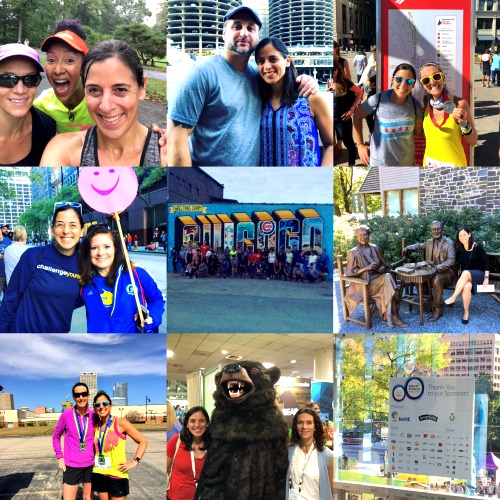 State of things: The last six weeks has been super busy with travel and events. It's been tough to coordinate everything and at times has been a bit overwhelming. I've been taking things one day at a time. I'm trying to enjoy work travels as much as possible and not to sweat the small stuff which is easier said that done! I was away 15 of the last 30 nights and only 3 of them were for personal travel.
I went to San Francisco, Baltimore, Orlando, Milwaukee, Poughkeepsie, Westchester and New York City. I ran the Milwaukee Marathon with Jen in preparation for the NY Marathon on 11/5. In September, I attended Expo East. [See day 1 and day 2 recaps or my Instagram from mid-September.] I cheered on Carlee and many other friends in the Chicago Marathon and was a pacer for the Runstreet Chicago Shake Out. I attended the Bat Mizvah of a college friend's daughter in NYC and ran with some NY friends while I was there. It's been a lot! But it's been mostly good. How are things by you? What's currently keeping you busy?

Books: I crowd sourced a huge list of books from my Facebook friends for book club recommendations. I downloaded Amor Towles new book A Gentleman in Moscow and The Nix  by Nathan Hill. I read two memoirs: The Hot One and Coming Clean. The latter by Kimberly Rae Miller is about living with hoarder parents. I downloaded her new book, Beautiful Bodies, too. Otherwise, more mind candy for me (read – police procedurals and suspense stories). Have you read anything good lately? [Please note: this section includes Amazon affiliate links.]

Movies: I haven't seen a movie since our trip to Berlin in July. I miss movies! Have you seen anything good lately?
TV: We watched the latest season of Transparent and Big Little Lies on HBO. I read Big Little Lies and I thought they did a great job on the show. There Have you been watching? Anything else good for us to put on our list?
Website/Podcast: I've been doing a lot of Whispersync for Audible. I've been enjoying Modern Love and Death, Sex and Money, as always. My friends at A Sweat Life released #WeGotGoals and I'm excited to check out Episode 15 with Paralympic athlete and Chicago Marathoner, Amanda McGrory. Have you heard anything good lately?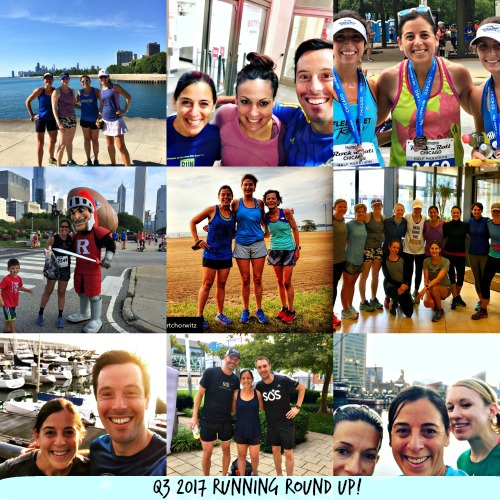 Run: Between the "Aug-tober" and "Aug-tember" heat and humidity and general fatigue, my running is still pretty stinky for me. I didn't run any races in August or September to try to recover. I ran a slow (for me) but smiling Milwaukee Marathon on a lovely day on October 1st. I'm planning a running break post NYC to see if I can get my mojo back. You can see my 3Q2017 running recap HERE.
Non-Run Workouts: I've enjoyed some more "Sweat Crawls" and "Sweatworking" events and tried a bunch of new studios and instructors for spin, yoga and HIIT. I've been going to my personal trainer once a week and I'm still doing Pilates once a week. I still need to work spin and yoga back into the rotation as well. Have you tried anything new?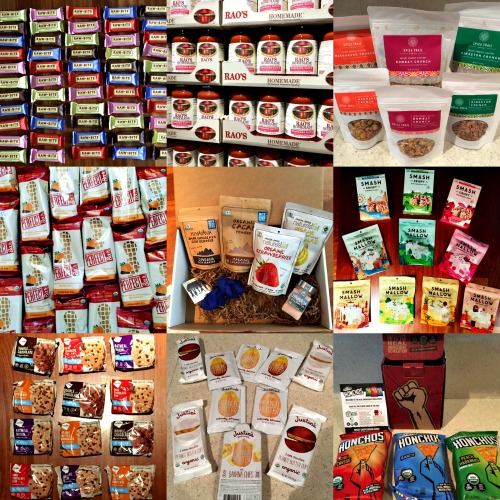 Food/Drink: As always, I have lots of new foods and drinks on hand to try! I got a ton of new products and new flavors from old friends at Expo East. [See day 1 and day 2 recaps or my Instagram from mid-September.] I'll have reviews and giveaways from Raw Bite, Spice Trail Snacks, NuGo Protein Cookies, Natierra Super Foods, Smashmallow and Honchos coming soon! These products are all really terrific so stay tuned. I also got some goodies from Rao's Homemade and Justin's as well as the new Pumpkin Spice Perfect Bars. Which are you most interested in trying?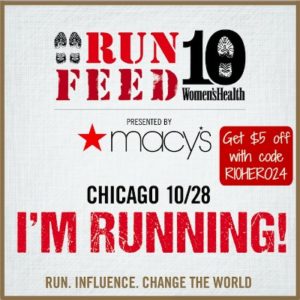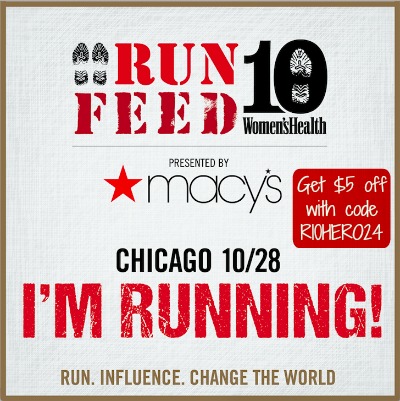 Excitement: I was selected as a Women's Health 2017 Action Hero! I'm not exactly sure what it entails, but I know I will be an ambassador for one of my fave races/runs – Run10Feed10! Get $5 off with code R10HERO24. That's $30 to run, get some swag and goodies AND to feed 10 people. Pretty great! Not up for running? You can donate to my "team" here. [Learn more HERE.]
What's exciting by you?
Pet Peeve: With all my recent travels, my pet peeves are all travel related. Here's a post on 5 recent ones! What is irking you lately?
Wish(es): Selfishly, I'm hoping the weather for the NYC Marathon on 11/5 will be nicer than last week's Chicago Marathon. It will still not be pretty, but running yesterday in the humidity almost killed me. What are you wishing for?
What is keeping you busy these days? Please share in the comments!
PS. Don't forget to enter my great giveaways.