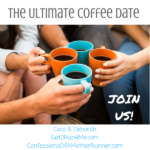 Welcome to the 9th Ultimate Coffee Date link up of 2017. This year continues to fly by. How is it Labor Day already? It's been a busy but very good year so far. I'm linking up with Coco @ Running with Perseverance and Deborah @ Confessions of a Mother Runner.
What is the Ultimate Coffee Date? Imagine we are having coffee together… this post is what I would tell you. So grab a cup, "listen" and then tell me what is going on with you in the comments, please!
If we were having coffee… I'd tell you that I had so much going on this summer that I didn't get to a beach or even swim in a pool once. That's crazy. I had a ton of work trips including Denver, Cleveland and Dallas. In these three cities, I saw friends that I had not seen in a while. That's my personal secret to making work travel bearable – it's an awesome "bonus" to work travel. I've been focused on trying to enjoy the trips and not to let delays and minor annoyances get me down. It's working, but I am extremely happy to stay home this long weekend and not to have any trips this week.
If we were having coffee… I'd tell you that I'm so excited for fall. We've had a few cooler than normal mornings recently and it made me excited for my fave season. When the temps cool off, my running almost immediately improves – or at least feels better to me.
If we were having coffee… I'd tell you about a super fun treadmill relay I did last weekend at the new treadmill gym Runn Chicago. The relay was 2 hours with teams of four people. For every mile each team ran, Runn donated $5 to Chicago Run. Chicago Run is a running program for Chicago students who get limited Physical Ed. We had two teams and really pushed the pace to earn more donations. Wendy, Ryan, Leslye and Ashley ran 19 miles in 2 hours. Don, Susie, Amber and I ran 18 and change. $185 to Chicago Run and bragging rights to Team 1.
If we were having coffee… I'd tell you that I won a giveaway from SW Basics and W3ll People. It was over $300 in all natural beauty products. I always wonder if anyone wins these bigger giveaways that come out via email. So now I know! I'm excited to try the SW Basics products that all have 5 ingredients or less. I'd ask if you've ever won a "big" giveaway or any giveaway for that matter.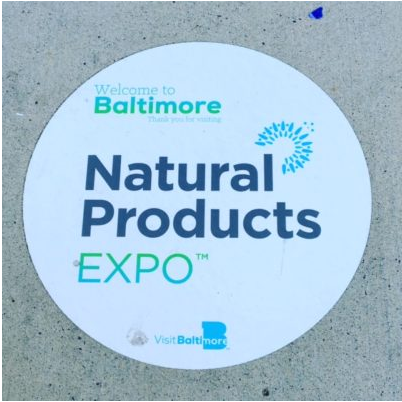 If we were having coffee… I'd tell you that I'm headed to Natural Products Expo East again this year! It's a huge trade show for the natural, organic and healthy products industry. I'm also attending an influencer conference there which is really cool because it will help me with the blog and professionally. I'd ask which brands you want me to "find" this year. Here's the list.
If we were having coffee… I'd ask "what's happening by you?"
PS. Please don't forget my great giveaways.