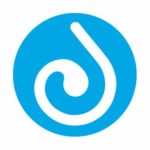 This has been a super busy training season. After long runs when I've been short on time, I've been looking for short cuts to freshen up. I was offered the opportunity to try Purequosa. PQ is "a natural cleansing body spray that helps nourish and hydrate the skin while neutralizing odor causing bacteria." It contains colloidal silver and essential oils. Colloidal silver is a natural ingredient to stop bacteria growth. They say that "many of the essential oils and plant hydrosols have natural antibacterial properties, as well."
Purequosa comes in a convenient spray in three scents. They are Desert, Coastal and Rain. All three scents are light and pleasant. I like that it doesn't have an air freshener/deodorant scent. In fact, the scent is barely noticeable. They say that Purequosa is most effective when applied before and after a workout. They suggest hands, face, neck, sweat zones and your feet! PQ is gentle enough to use on the kids and pets, too.
How do you PQ? They say, "Spray from temple to toes. Cool your face, clean your pits, refresh unmentionable. Stay fresh when traveling and Leave your skin, body and mind balanced and restored."
We put Purequosa to the test after our Runn Chicago relay for Chicago Run. This indoor, two hour, four person treadmill relay was a sweat fest. We had two teams of four and we kept upping the pace. Each mile we completed earned $5 for Chicago Run. After 19 and 18 miles respectively, we decided to celebrate with brunch at Summer House. With no time for showers, we changed and used PQ. Voila! We were fancy brunch ready. Don grabbed a bottle to use after he bikes to work.
Next up, we PQ'd after the Reebok Sweat Crawl with A Sweat Life. We worked out at Sweat, Yoga Six and Shred 415 and then headed over to a happy hour. We spritzed ourselves and were good to go. Sarah went to Amazon to buy some right away!
Purequosa will send one lucky winner a sampler of three 2 oz bottles. Please use the Rafflecopter below to enter. Winner must be a US resident, 18 years of age or older and the offer is void where prohibited. The contest ends on September 28. A winner will be selected and notified on September 29.
Don't want to wait? You can get Purequosa online or on Amazon (Prime Eligible). You can also keep up with Purequosa on Twitter, Facebook and Instagram.
Please note: I received sample products from Purequosa at no cost. I was not otherwise compensated for this post. All opinions are my own. This post contains an affiliate link for Amazon. If you use this link, I will receive a small commission.