It's Friday, so I'm linking up with Running on Happy and Fairytales and Fitness for Friday Five 2.0. The theme this week is "Unique Running Routes." The Chicago Lakefront is beautiful and unique in some ways but I can't make a "five" post on it. I'm going to go with must haves for fall marathon training.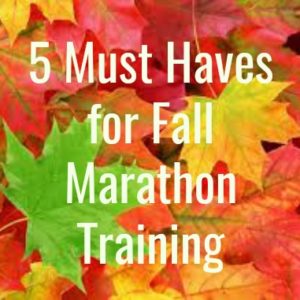 5 Must Haves for Fall Marathon Training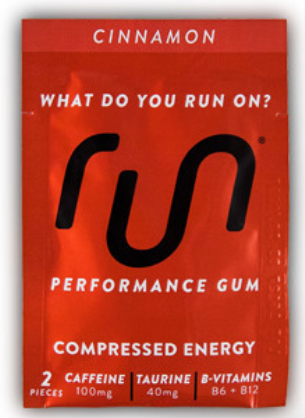 1. Caffeine! I love my Run Gum (see my full review HERE)  I don't drink coffee before running, so I use Run Gum to kick start my morning runs and races. Run Gum has 200 mg of caffeine (like a cup of coffee!) plus B Vitamins and Taurine. Extra nutrition can't hurt!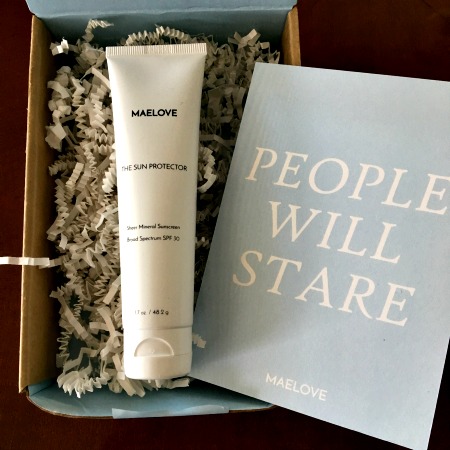 2. Sunscreen – I'll admit that I'm not always the best about using sunscreen, but I'm trying. I'm not getting any younger and I see some sun spots that are not going to go away. I was offered some great new sunscreen from Maelove. This SPF 30, 100% mineral sunscreen is very light. It's fortified with Vitamins C and E. I love it for running but it's also a makeup primer. Since I never use one of those it's a win-win! [Stay tuned for a full review and giveaway soon!]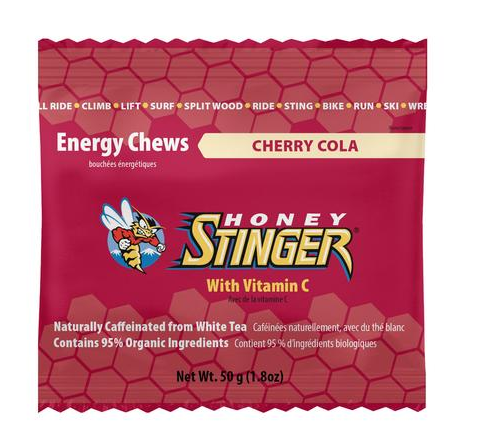 3. On the run fuel – On my long runs this season, I've been using Honey Stingers Energy Chews. These are super easy to eat on the run. They dissolve quickly and taste great with no after taste. The nice folks at Honey Stinger sent me the new Strawberry to try – YUM!You can get Honeystingers on Amazon (affiliate link) or at The Feed.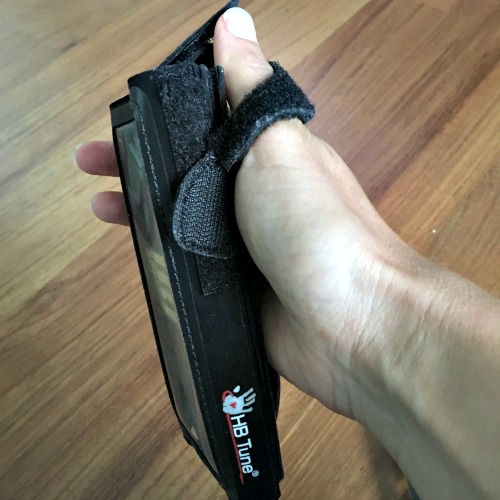 4. HB Tune handheld phone carrier and headphones – if you follow me on Instagram, you know I take a lot of pictures on the run. I also love to listen to podcasts and Audible books when I run alone. I need the distraction to keep me moving. I've been using an HB Tune for years. I had an unfortunate incident with my iphone 6 in my old HB Tune (which was sized for the iphone 4). In fairness to the HB Tune, I will say that I fell twice right on it and did not crack my phone. Third time was a charm.
The good news is that the larger HB Tune (with adjustable straps for right or left handed carry) is comfortable and easy to use. It has more protection for my new iphone 6S. It also has a slot in the back for a credit card, money and transit card. You can get HB Tune online or at Amazon (Affiliate link).
5. Tools to freshen up! This has been a super busy training season. After long runs when I've been short on time, I've been looking for short cuts to freshen up. I was offered the opportunity to try Purequosa.  PQ is "a natural cleansing body spray that helps nourish and hydrate the skin while neutralizing odor causing bacteria." It contains colloidal silver and essential oils. Colloidal silver is a natural ingredient known to stop bacteria growth. They say that "many of the essential oils and plant hydrosols have natural antibacterial properties, as well." It works! [Full review and giveaway coming soon.] I've also been loving Savannah Bee Co.'s Honey Wipes. See this post for a review and chance to win some!
What are your fall marathon training must haves? Please leave them in the comments!
PS. Don't forget my great giveaways.
Please note: I've received some of the products in this post in exchange for editorial consideration. I was not otherwise compensated for this post. All opinions are my own.