It's Friday, so I'm linking up with Running on Happy and Fairytales and Fitness for Friday Five 2.0. The theme this week is "favorite fall activities." It doesn't feel much like fall here at the moment. In fact, it was 93 degrees yesterday. Womp Womp. If I write about it, maybe it will come. That's the dream, so here I go!
My Fave Fall Fun Activities In (+Around) Chicago
1. Running (and spectating at the Chicago Marathon) – I absolutely LOVE running in fall. Well, to clarify, I love running in fall when it's fall weather. Give me 50 degrees and sunny and I am ALL smiles. I can't wait for it. I hope it comes soon. I have not loved running here this last week – at all!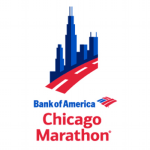 I also love spectating at the Chicago Marathon. I ran in the Chicago Marathon in 2001 (perfect run, perfect day, personal best) and in 2007 (terrible day, terrible run, meltdown and personal worst). Since then, I have acted as a sherpa and super fan and I LOVE it. If you're running Chicago, please tell me your expected pace and what you are wearing and look for me and Stacy and other friends at mile 13 on the runners' right. I can't wait to cheer for you!! [Here's a link to my Chicago Marathon spectator tips.]
2. Apple Picking –We used to do this every year and I think we've missed the last two or three. Time flies, huh? Apple picking is super fun in the Chicagoland area and I'm bummed that I'm going to miss it again this year. The next best thing is getting all the fall veggies including amazing apples at Green City Market. I'll make a few more trips this fall, I hope!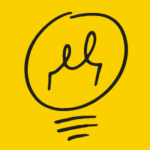 3. Chicago Ideas Week – October 16 – 22 – Time flies! This is the seventh year of Chicago Ideas Week. What is this? It is more than 80 talks, lectures and workshops from the "Chicago Ideas movement." This movement is "built on one core belief: When a broad spectrum of thinkers and instigators share ideas, we have the power to transform our world." I have seen some great lectures (and blogged about them) for the past several years. With my work travels this year, I may only be around one evening during this week. But if you can make it, I highly recommend it. Here's a link to the schedule.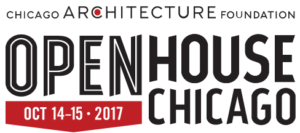 4. Open House Chicago – October 14 + 15– What is this? They say simply, "200 COOL PLACES.48 HOURS. GO. IT'S FREE." The Chicago Architecture Foundation's Open House Chicago is a free public festival that offers behind-the-scenes access to 200 buildings across Chicago. You can "explore the hidden gems and architectural treasures of Chicago's diverse neighborhoods" at no cost. CAA members get special perks. I am so bummed to miss this – I'll be out of town. I have seen some awesome stuff including the amazing office at the top of the Tribune Building, the old AAA building and some super cool apartments and other amazing and rarely open places. If you can, pick a few places and go. Here is a list of sites.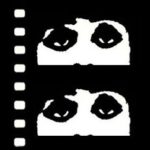 5. Chicago International Film Festival – October 12 – 26 – You can check out over 150 indies, foreign films and under the radar documentaries with categories like New Directors, Out-Look, Reel Women and Black Perspectives. There will also be several U.S. premieres this year. I may be able to squeak in one or two towards the end this year.
There are so many awesome things to do in and around Chicago in the fall. I wish I had more time. And, of course I'm wishing for fall weather.
What are your fall faves? Do you prefer fall weather or do you want summer to stick around?

Have a great weekend!