It's Friday, so I'm linking up with Running on Happy and Fairytales and Fitness for Friday Five 2.0. The theme this week is "Post Race Meals and Snacks." I was recently chatting with my friend Kelly about things I've tried out for the blog that I continue to buy and use. I'm mixing these two topics together. After I race, I love to have a huge salad with tons of veggies to help with carb replenishment and hydration and protein for muscle recovery.
Five Ways I Take My Salad Up a Notch
I start my salads with seasonal, local produce whenever possible. Here are some of my fave add-ins to take my salads up a notch: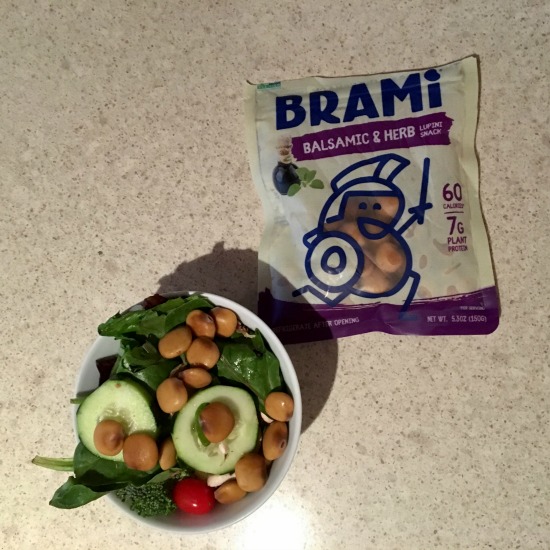 1. Pickled lupini beans. I found Brami Beans at Expo West in 2016 and have been enjoying them ever since. This year they came out with new flavors. I'm loving the Balsamic & Herb and Pesto flavors in my salads. They're low in calories and are packed with plant based protein and fiber. Plus, they taste amazing.
2. Healthy crunch from pumpkin seeds. My faves to add to salads are Harvest Roast Pumpkin Seeds and Superseedz Pumpkin Seeds. Pumpkin seeds add a great crunch and are super nutritious, too. It's a win-win.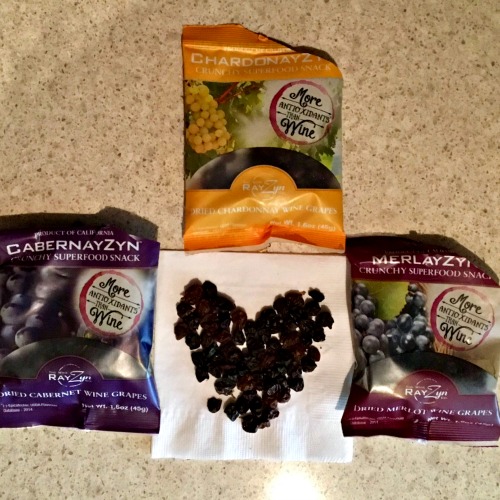 3. Fruit or dried fruit. I've noticed that lots of good restaurants add citrus or stone fruits to salads, so I've started doing that, too. It's especially yummy with a little black pepper. I'm not a huge cranberry or craisin fan, but I do love Wine Rayzyns in my salads. This superfood snack is made from dried wine grapes. The seeds are intact for a nice crunch.
4. Nuts! I am a huge nut fan. I like all kinds of nuts added to salads especially Finds' Fave Olomomo's Applewood Smoked Cashews and Maple Masala Pecans. These nuts taste great and add protein and healthy fats to the salad.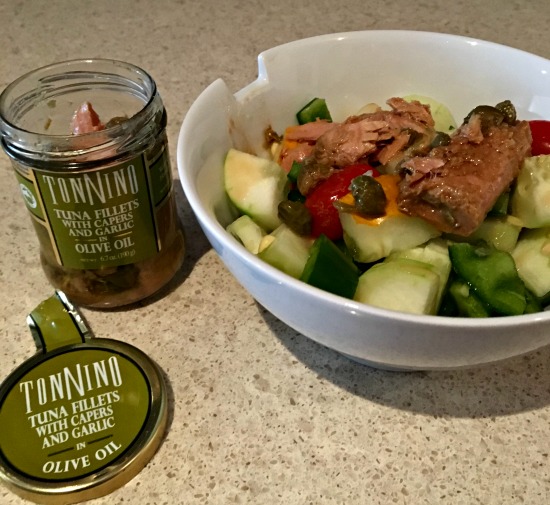 5. Tuna fillets in olive oil. I recently had the opportunity to try Tonnino Tuna Fillets. These 100% yellowfin tuna fillets are low in mercury, dolphin safe and are made with 100% olive oil. The tuna fillets with capers and garlic are so flavorful that you don't need dressing. I used to always use tuna in spring water, but the olive oil adds a healthy fat to the mix. This is a great way to get the protein and fat I need after a race or to power my every day. You can find Tonnino at these stores or buy online or at Thrive Market. [Get 25% off your first order from Thrive Market with this link.]
How do you take your salad up a notch?
Have a great weekend!
PS. Don't forget my great giveways.
Please note: I've been given some of these products for editorial consideration. I was not otherwise compensated for this post. All opinions are my own. This post contains an affiliate link for Thrive Market. If you use this link, I will receive store credit for future orders.