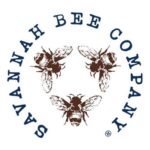 Like many people I read ingredient labels and make sure I know what's in my food. I must admit that I'm lazier about my beauty products. More and more studies are showing that materials from cosmetics are getting into our bodies and it's not for the better. [I'm looking at you Crest toothpaste.]
The nice folks at Savannah Bee Company sent me some body/face care samples to check out. They're "power packed with honey hive ingredients." Savannah Bee Co. beauty products contain honey, beeswax, propolis, royal jelly and bee pollen. Why?
Beeswax provides essential fatty acids, vitamins and protective properties.
Honey is "the golden elixir of skincare."
Royal jelly "makes the bee a queen" and enables her to live up to 40x normal lifespan.
Bee pollen is a great protein source and is very nutritious.
Propolis is made from nutrient rich tree saps and defends the hive from disease.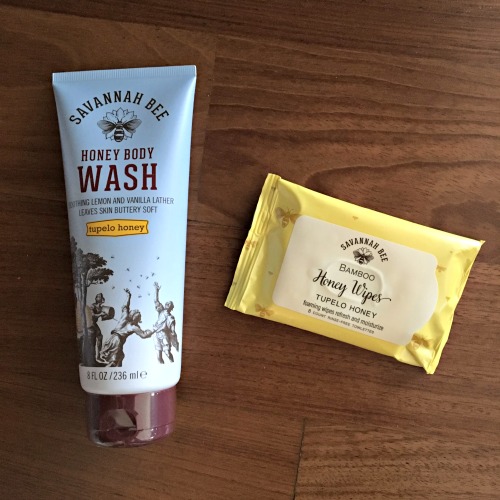 They sent me Honey Body Wash and Honey Face Wipes. Did you know that honey is a nourishing, gentle cleanser that naturally exfoliates your skin? I didn't!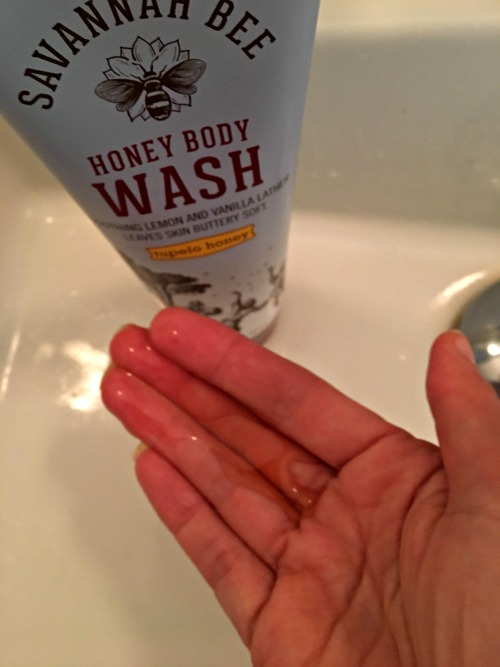 Savannah Bee Honey Body Wash is available in three scents. They are Lemongrass Spearmint, Orange Blossom and Tupelo Honey. All of these body washes contain royal jelly, propolis and honey to "soften and nourish" your skin. I tried the Tupelo Honey. The smell is amazing and it foamed really well. The best part, my skin felt so soft afterwards and I smelled good, too!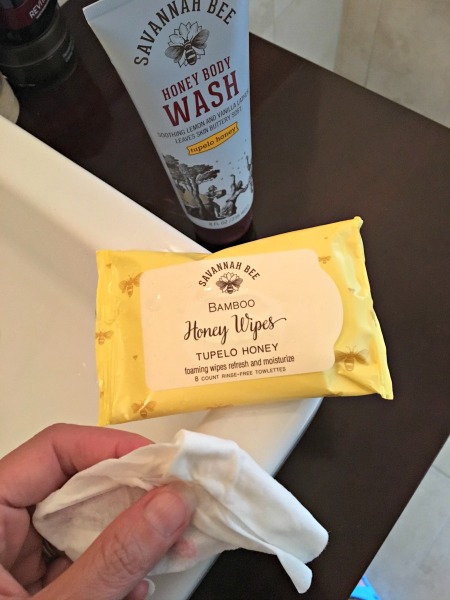 Savannah Bee Honey Wipes are made out of sustainable and biodegradable bamboo fibers. The Tupelo Honey blossom scent is features notes of honey, vanilla, and lemon zest. They say, "Wipes have a light foaming action that immediately absorbs, leaving skin as smooth as milk and honey." Wipes are rinse free so they're perfect for post run/race and are great for all of your travels, too. I loved how soft and clean my face felt and the smell is amazing.
I'm going to send one winner a 1.7 oz Body Wash in Tupelo Honey and travel pack of 8 Honey Face Wipes to try. Please use the Rafflecopter below to enter. Winner must be a US resident, 18 years of age or older and the offer is void where prohibited. The contest ends on September 21. A winner will be selected and notified on September 22.
Don't want to wait? You can get the full line of Savannah Bee Company honeys and beauty products online or on Amazon (Prime Eligible). You can also keep up with Savannah Bee on Facebook, Twitter and Instagram.
Please note: I received sample products from Savannah Bee Company at no cost. I was not otherwise compensated for this post. All opinions are my own. This post contains an affiliate link for Amazon. If you use this link, I will receive a small commission.