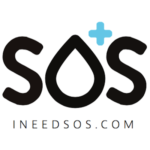 You may remember that I first tried SOS Rehydrate in 2015. It's a sports drink with "a laser focus" on hydration. I've kept in touch with my friends at SOS Rehydrate and worked with them a number of times since. I had the opportunity to meet up with James and crew (and Olympian Nick Willis!) at Expo East. See a recap of our run clinic and meet up HERE. I got some extra to drink and share and an awesome new water bottle for a lucky reader, too!
Since it has been so hot and humid here all of a sudden, I've been breaking out the SOS Rehydrate daily. There are a lot of great hydration products out there. SOS Rehydrate has some very unique properties that make it worth adding into your bag of tricks. SOS was a lifesaver after running 20 miles last weekend in 85 degree heat.
Why? SOS Rehydrate has:
A scientific method of oral rehydration therapy and water absorption that follows standards set out by UNICEF and World Health Organization. Get this… the SOS drink mix is as effective as an IV drip for mild to moderate dehydration in active lifestyles, but safer and cheaper.
3x the electrolytes found in the average sports drink or coconut water.
Better absorption of water due to the balance of sodium to water. SOS equals the global standard set of "osmolarity" by the World Health Organization.
Great taste and less carbs than the average sports drink.
Many sports drinks are "energy drinks" with sugar and/or caffeine and give an artificial energy boost. They're not meant to hydrate you. SOS Rehydrate uses the right mix of electrolytes that will help your body maximize its ability to get more out of water – so that you can get hydrated and stay hydrated longer. Why is hydration important? Read the science and watch the videos.
SOS Rehydrate comes in Citrus, Berry, Mango and Coconut. Berry is still my fave. It tastes like a nice summer blueberry with a bit of a salty flavor. I know that sounds weird but it is really good. Trust me on this one. The Coconut is a bit sweeter and is a great substitute for coconut water on pre-run or post run days.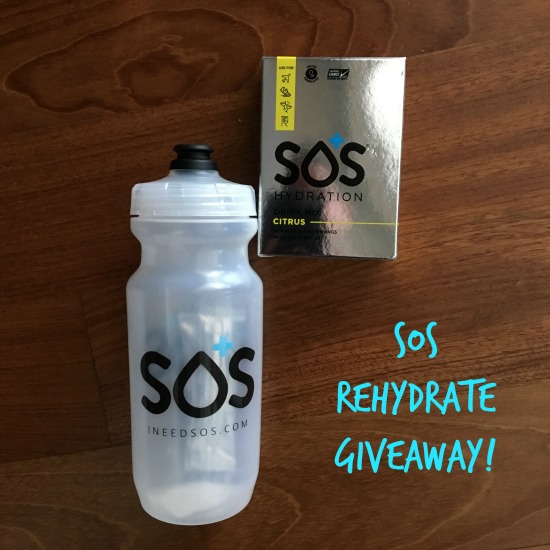 SOS Rehydrate gave me a 10 count box of Citrus and a water bottle for one lucky reader. I'll throw in 1 stick of all of the other flavors, too. Please use the Rafflecopter below to enter. The giveaway is open to US residents, 18 and over and is void where prohibited. The giveaway runs through October 4th. A winner will be selected and notified on October 5th.
SOS Rehydrate is $17.50 per box (retail) of 20 sticks. They sell at some supermarkets, SOS Rehydrate or via Amazon (Prime eligible). Keep up with SOS Rehydrate on Facebook, Twitter and Intstagram.
Please note: I was provided with SOS Rehydrate at no cost in exchange for an honest review + hosting this giveaway. All opinions are my own. This post contains an affiliate link for Amazon. If you use this link, I'll receive a small commission.