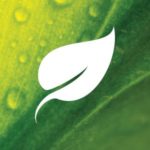 I recently had the opportunity to check out Genuine Health's fermented proteins and bars. Probiotics are all the rage these days. Fermented supplements have several benefits including improved digestion of nutrients with no bloating, better bioavailability and higher absorption of nutrients.
Genuine Health has been making all natural, non-GMO health supplements for over 20 years. All of their products are backed by research and contain only proven ingredients in clinically proven dosages. They're passionate about healthy, happy living and they "want everyone to feel like us – every day!" They're all about "making a healthy difference in peoples' lives." Solid mission!
Since I don't eat dairy, I asked Brooke to check out the fermented Greek Yogurt Protein+ powder. Here's her report back:
"Erica asked me to check out Genuine Health's fermented Greek Yogurt Protein+. It was at the perfect time! My doctor recently recommended that I add a lean protein source when I have an oatmeal–based breakfast. It's a favorite of mine that I top with berries, berries and more berries. Since then, I've been stirring 10 grams of vanilla flavored whey powder into the cooked oatmeal before adding the berries.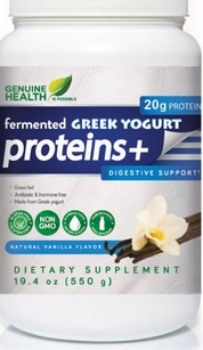 Since the sample pack had 20 grams of whey protein, I decided to split the sample in half. I tried it two ways – in oatmeal and as the base of a blended iced coffee drink.
When I researched the fermented protein, I thought it would be perfect for my oatmeal. My other go to breakfast is Greek yogurt and I top it with, you guessed it, berries.  As a bonus, the fermented protein adds probiotics to the oatmeal as well as high quality whey protein from grass-fed cows.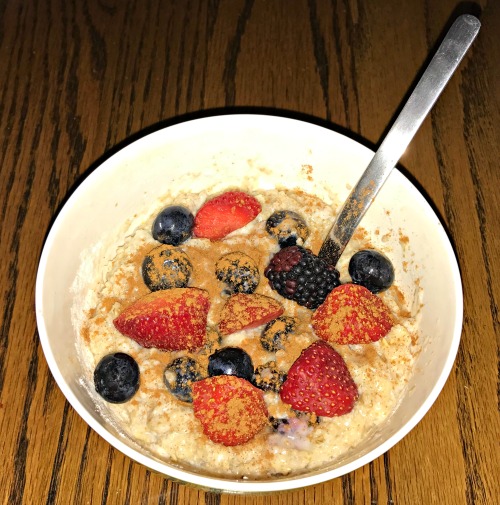 Well, I tasted the powder first. It is minimally sweetened with stevia and monk fruit extract. Then I stirred it in and topped with the berries and cinnamon too. It tasted delicious! I rarely sweeten my oatmeal as the berries are quite flavorful. The fermented protein powder didn't change the flavor profile or sweetness that I am used to. It is a great option for another whey, oops – I mean way, to get that added protein.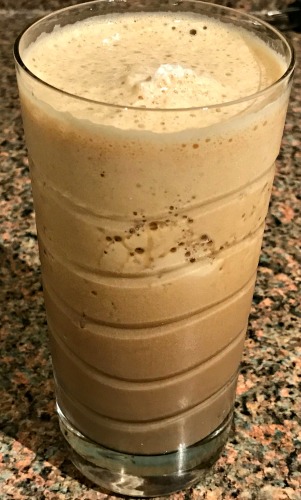 Next up –I made a blended iced coffee afternoon pick me up. I mixed the remaining 10 grams of fermented protein powder with ½ c of water (half of the recommended amount of liquid) so it would be thick and add body to the drink. I chilled it for a couple of hours. Then, I got the blender out and added the mixture, 1/2 c of double strength cold coffee and lots of ice to a blender and blended away.
The finished product looked fantastic! When I tasted it, it had the consistency of that well-known blended coffee drink. It tasted good, but had very little sweetness. I generally don't sweeten my coffee drinks. A natural sweetener would enhance the drink – and perhaps some cocoa powder for a mocha. I liked having a coffee drink with great consistency and mouth feel that also had the extra protein.
All in all, I'd recommend Fermented Greek Yogurt Proteins+ to get the benefits of probiotics in a whey powder. According to Genuine Health, fermented Greek yogurt is high in protein and provides the amazing unique, nutritive benefits of dairy, without the digestive disturbances. Fermentation ensures optimum absorption from a superior protein source. Go ahead and give it a try!
Allison and I tried the fermented bars. I tried the Vegan Protein+ Bar in Dark Chocolate Almond and Allison tried the Greek Yogurt Protein+ Bar in Cherry Almond Vanilla. The vegan bar is dense but is not too sweet. It was formulated to provide maximum absorption, strengthen gut health and provide 14-15 grams of plant-based fermented protein. Allison ate hers on a road trip. She said it was delicious and the 15 grams of protein tided her over and kept away the "hanger." Both are great for convenient nutrition on the road.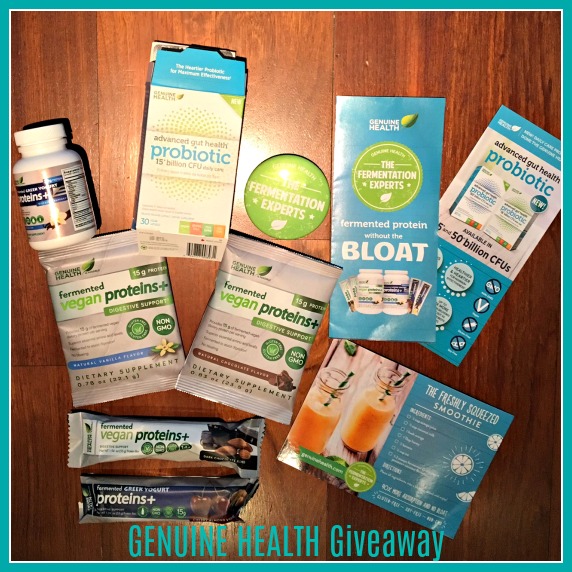 You don't have to take our words for it! Genuine Health will send one lucky reader a sampler of fermented protein products to try, too. Please use the Rafflecopter below to enter. The winner must be a US resident, 18 years of age or older and the offer is void where prohibited. The giveaway ends on August 31. A winner will be selected and notified on September 1.
Don't want to wait? You can buy Genuine Health products online or on Amazon (Prime Eligible). You can also keep up with Genuine Health on Facebook, Twitter or Instagram.
Please note: I was offered products from Genuine Health for editorial consideration. I was not otherwise compensated for this post. All opinions are my own. This post contains an affiliate link for Amazon. If you use this link, I will receive a small commission.