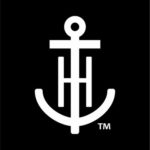 Glass bottles are safe and eco-friendly, but are risky on-the-go in case of dropping. Anchor Hocking recently designed a glass bottle that is "strong enough to hold up to [people's] daily lives." The LifeProof Glass Bottle is made with a proprietary glass tempering process that makes it up to 100 percent stronger than regular glass water bottles.
The LifeProof Glass Bottle is wrapped in a beautiful BPA-free protective silicone sleeve. This makes it easy to hold and carry. The silicone wrap provides the user with an anti-slip grip that further protects the bottle from breakage. The BPA-free silicon stopper prevents leaks, and closes with a click, so you know it's locked. You can toss it on a seat or in your travel bag below the seat with no worries and no leaks. It also fits in a standard cup holder which makes it good for car trips.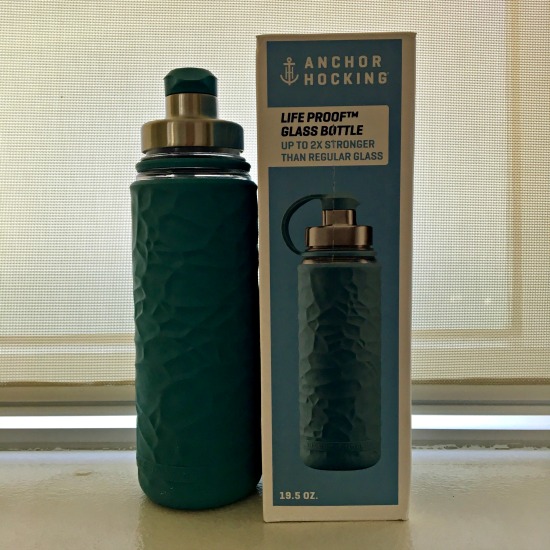 The LifeProof bottle can be used with cold or hot beverages. It contains no plastic and the silicone stopper is BPA-free. The lid is double walled stainless steel which is durable and keeps heat in for hot drinks. The bottle has a wide mouth for ice or fruit and components are designed to be easy to clean. It's also dishwasher safe – YAY! Anchor Hocking Glass is made in the USA, too!
The LifeProof Glass Bottle comes in seven colors. They are Snowcap White, Pebble Gray, Paradise Green, Mauve Orchid, Mediterranean Blue, Mint Green and Onyx Black. I received a Mediterraean Blue Bottle and it's lovely.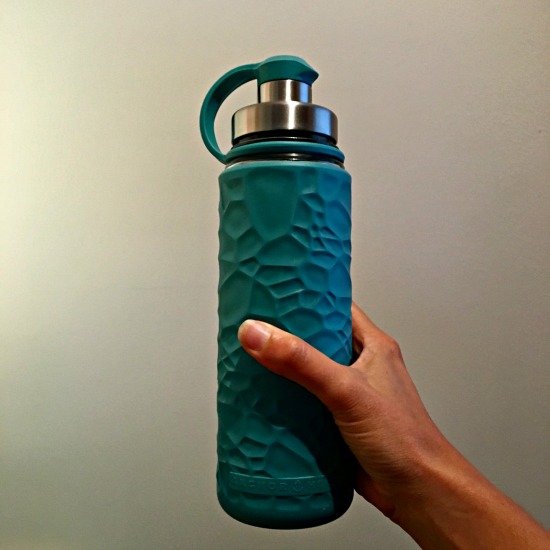 The LifeProof Glass Bottle is great for hot or cold drinks at home. I love that it's leak-proof and that the glass does not hold flavors so it's easy to go from coffee or tea to water with a quick washing. Another big plus for me is that it's dishwasher safe. The only drawback is that it's pretty heavy – even empty. For me, this will be great for taking hot drinks on car trips or when running errands with a tote bag. I'll stick with my lighter bottle for air travel because my back pack is already really heavy.
The nice folks from Anchor Hocking have offered a lucky reader a LifeProof Glass Bottle to use and enjoy. Please use the Rafflecopter below to enter. The giveaway is open to US residents, 18 years of age or older and is void where prohibited. The giveaway will be open through 8/17. Winner will be selected and notified on 8/18.
Don't want to wait? The LifeProof™ Glass Water Bottle is now available at online for $34.99 (plus get 5% cash back from ebates) or on Amazon (Prime eligible). You can also follow Anchor Hocking on Twitter, Facebook and Instagram.
Please note: I was offered a LifeProof Glass Bottle for editorial consideration. I was not otherwise compensated for this post. All opinions are my own. This post contains an affiliate link for Amazon. If you use this link, I will receive a small commission.