It's Friday, so I'm linking up with Running on Happy and Fairytales and Fitness for Friday Five 2.0. The last Friday of the month is a "free" day, so I'm doubling down and linking up with Marcia for the August "Runfessions," too! Runfessions are running truths or "where runners bare their souls and soles."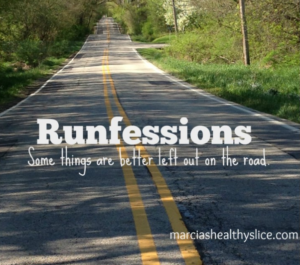 As I get more mature in my running [read: older], I find myself getting pretty set in my ways. This is especially true in summer when it's hot and humid. I get all Goldilocks on gear and accessories – everything has to be just right.
I runfess that this summer, I have to have these five essential needs for all of my outdoor runs:
1. Sunglasses – I've been rocking these awesome Oakley Moonlighters this summer. From the Grand Canyon to the Lakefront Path, they've served me pretty well!
2. My Podcasts/Camera – I've been much less serious/competitive with my running this summer, so I've taken lots of pics and listened to many podcasts and Audible books. I couldn't do it without my HB Tune Phone Carrier and headphones. With friends, I just carry the phone, talk and ask make my friends take pictures when the mood strikes.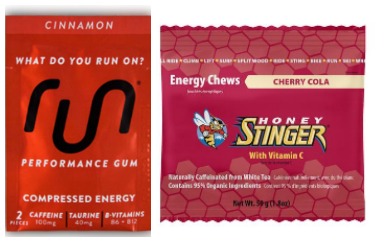 3. Fuel – On shorter runs, I've been going with Run Gum for the extra caffeine boost. On longer runs, I've been doing Run Gum to start and then Honey Stinger Chews. I also tried (and shared) the Ginger Ale Clif Shot Bloks that I got from The Feed  and they were a hit. [I love Run Gum so much that I'm an ambassador. See my review here.]
4. Chafe-less gear – Not to jinx myself, but I've been pretty chafe free this summer. I have raced less which helps. Also, I've been rocking the Body Glide and have found two new shorts that don't chafe. Check out these awesome 5 inch Pocket Shorts from Belcorva and these amazing two-in-one Swift Shorts from Senita Athletics.
5. All the recovery tools – I've been fighting a mean case of plantar fasciitis in my heels. I think I'm on the road to recovery, but I've pulled out all of the stops with tools. I'm loving my "orb" roller ball, Go-Fit Polar Foot Roller, CEP Compression Plantar Fasciitis Sleeves and house slippers. Oh, and lots of epsom salts have been used, as well!
I runfess… this post makes me feel a bit high maintenance. Well, I have to take care of myself – right!? Maybe the cooler weather will help me to return to my former scrappy self? Doubtful, but I'll go with that for today!
Go on and runfess – what are your summer running must haves this year?
Have a great weekend, friends!
PS. Don't forget my great giveaways!